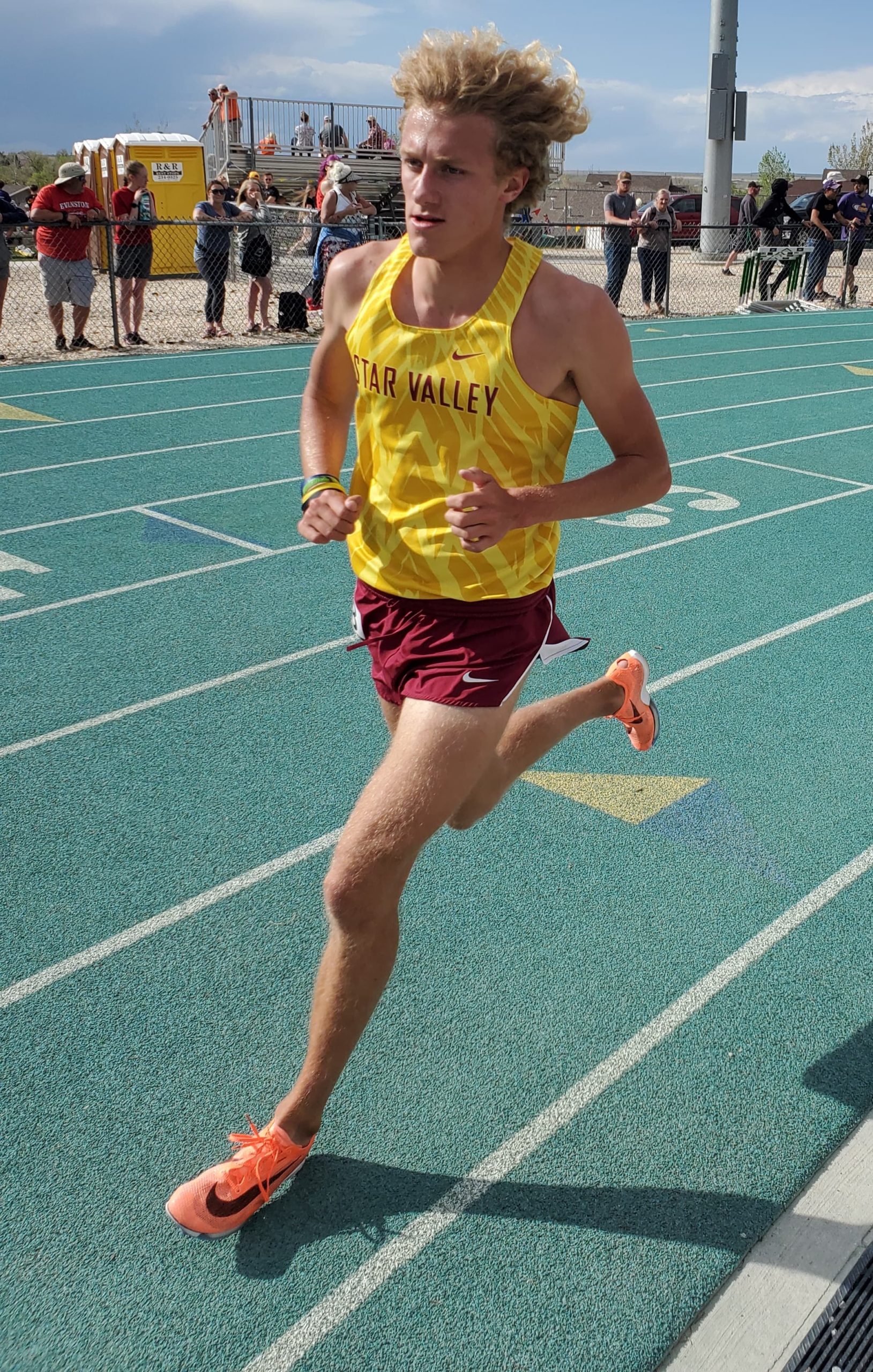 -State culminating events are happening across Wyoming with soccer teams playing in Cheyenne and track and field taking place in Casper.
The big news on Thursday was Star Valley's Peter Visser who broke the Wyoming State High School record in the 3200 Meter run by finishing with a time of 9:18.79. Visser won the event by nearly 200 meters with second-place finishing 35 seconds behind.
Visser's effort broke the mark of 9:21.29 set by Cody's Brody Smith in 2015. He is also scheduled to compete in the 1600, the 800 and the 4 x 400 Meter Relay.
Also competing on Thursday, junior Jesus Carillo-Zarate placed eighth in the Pole Vault with a height of 11' 6" and the quartet of J.D. Morris, Lane Oesch, John Hunting and Zarate placed seventh in the 1600 Sprint Medley (200, 200, 400, 800).
For the women, freshman Valerie Jirak finished in a sixth-place tie with a height of 5' 0" and sophomore, Ava Morgan, advanced to the finals of the 100 Meter Hurdles.
The meet resumes at 9 a.m. on Saturday morning with the 800 Meter run which will include Star Valley's Jacie Angell on the girls' side as well as Visser and Hunting on the boys side. In the field it will be the boys' Long Jump at 9 a.m. which will include Gabe Clinger.
CLICK HERE FOR FULL TRACK RESULTS –


• State Soccer
On Thursday morning the (3W) Braves ran into a tough (2E) Thunder Basin squad on the soccer pitch. The Bolts scored three times in each half as they blanked Star Valley 6-0.
The Braves will now face off against (4E) Cheyenne East in the Consolation Bracket. The Thunderbirds lost to West champion, Kelly Walsh, 5-1.
This match is scheduled for 9 a.m. at Cheyenne Central High School.
CLICK HERE FOR FULL SOCCER RESULTS –