Town of Afton monitoring the mud slide in Swift Creek Canyon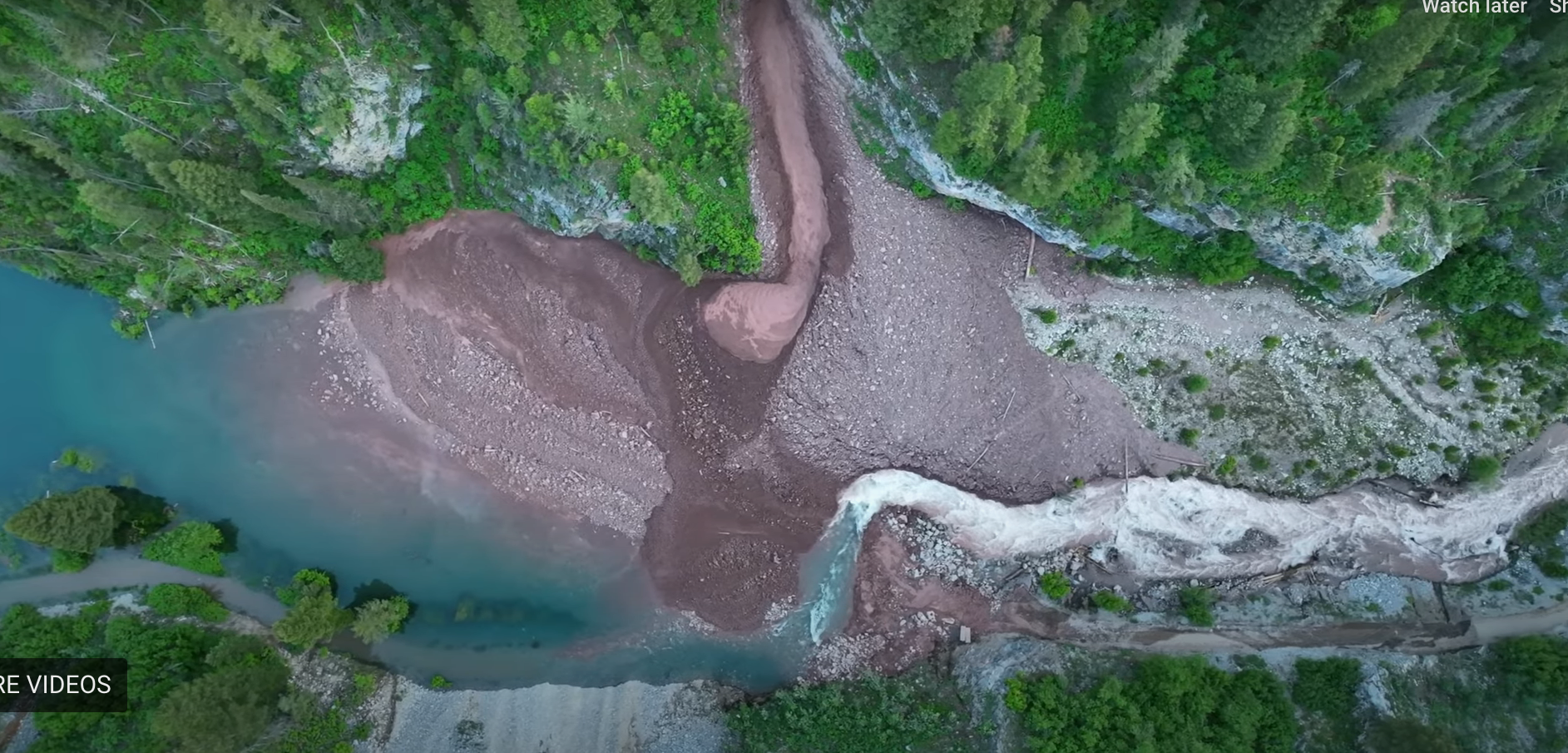 ◆ Mayor commends public works director
The Town of Afton will continue to monitor a slide in Swift Creek Canyon in the coming weeks after initially clearing it with trackhoes.
The slide backed up heavy water flow from spring runoff, creating a small reservoir just below the Intermittent Spring. An opening was dug out with backhoes.
"Right now we'll watch it and see what happens, but we will probably get a contractor to get the work done," Mayor Jeff Jensen said following a week with the town maintenance department and others clearing away the mud and debris.
He continued, "Josh [Peavler] has done an awesome job." Peavler is the Afton Public Works Director.
"Hopefully it will stop sliding and dry up," the mayor advised. "We hope to evaluate it and get an engineering firm that has some river experience to help us stop it for the long term. The Town of Afton will continue coordinating the work with the Forest Service and the Army Corp of Engineers on the project.
The lower Intermittent Spring Trail remains closed while the work continues. The more difficult, upper trail remains open.
Let us know what you think!
Tagged:
Afton Wyoming
Army Corp of Engineers
Intermittent Spring
Josh Peavler
Mayor Jeff Jensen
Swift Creek Canyon
U.S. Forest Service