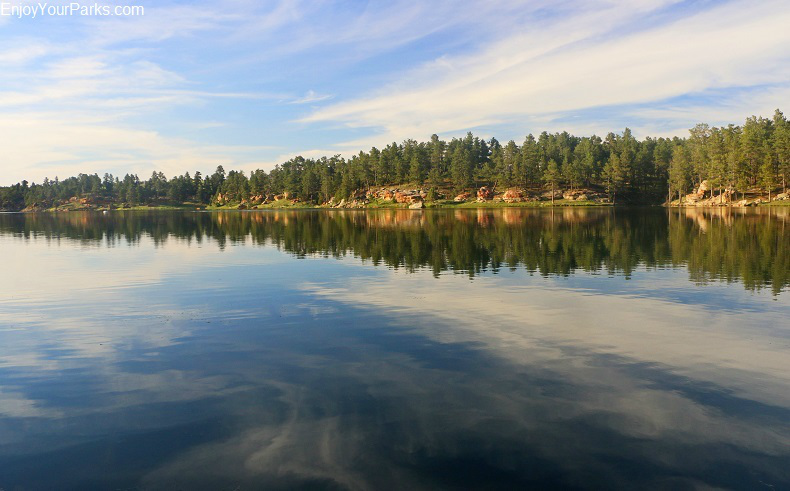 GILLETTE (WNE) — Two men who drove onto the frozen Keyhole Reservoir trying to rescue a man missing in the water became lost in the open water themselves Thursday night and were found dead Sunday.
The man who was first lost in the water, along with another man who rode with the two found Sunday, were each taken to Campbell County Memorial Hospital for treatment Thursday night, according to a Crook County Sheriff's Office statement.
The rescue and response efforts began when a man was reported to have fallen through the ice while riding a utility terrain vehicle on the ice covering Keyhole Reservoir at about 9:10 p.m. Thursday.
The man who called 911 had made it out of the water and was lying on the ice. Three locals arrived on the scene driving a UTV onto the ice about the same time the Pine Haven Fire Department and EMS responded.
Witnesses said they lost sight of the UTV as it drove across the frozen reservoir. The vehicle and citizens were believed to have driven into open water.
The first person to fall through the ice was found that night during a search by the Crook County Sheriff's Office, Keyhole State Park employees, emergency personnel from Pine Haven and Moorcroft and Wyoming Game and Fish.
A second person, believed to be one of the three who drove onto the lake after, was found and removed from the ice.
The two men pulled from the ice were taken by ambulance to Campbell County Memorial Hospital. The other two were not found at that time.
The search was suspended at 11 p.m. Thursday until Friday morning because of wind gusts, snow, poor visibility and cold temperatures.
Recovery efforts continued through the weekend. The two missing men were found about 4 p.m. Sunday.
Let us know what you think!
Tagged:
Campbell County Memorial Hospital
Keyhole Reservoir
Pine Haven Fire Department