Two Star Valley students injured when bus heater hose splits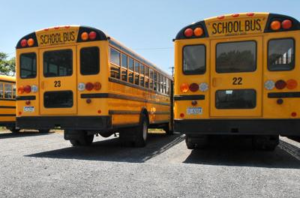 Two Lincoln County School District #2 students were injured the evening of Saturday, May 12 as the bus they were riding returned home from a field trip to Utah.
Students had spent the morning participating in The Trills and Thrills Music Festival in North Salt Lake City and had enjoyed the afternoon at Lagoon.  On their return trip, when the bus was near Woodruff, UT, a heater hose split 1.5 inches length wise, and hot antifreeze leaked out from underneath the heater hose shield onto the floor of the bus cabin.  Multiple students were not wearing their shoes or socks at the time.  One student's injuries resulted in blisters.
"We feel very blessed that it wasn't worse," said Matt Erickson, LCSD2 Superintendent.  "We are grateful that our students arrived home safely that night."
Guardians of the affected students were contacted immediately and given various treatment options.  Parents requested that the students be brought home and released to them.  School personnel followed first aid protocols the remainder of the trip with all students from the affected bus transferring to another bus for the remainder of the trip.
"Incidents like this remind us how fortunate LCSD#2 is to have highly skilled employees that participate in ongoing professional development." Erickson emphasized, "This hose issue was unpreventable.  Student safety is our school district's top priority."
Tagged:
choir kids
heater
school bus
students injured