U.S. 26 now open after semi-rollover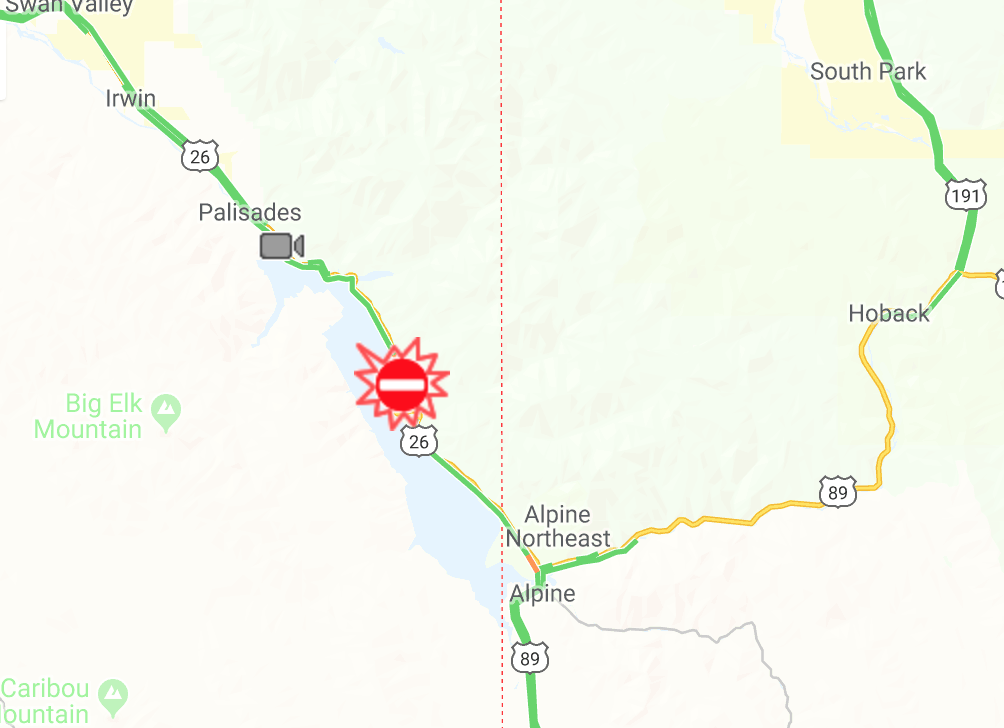 *Update* 1:59 p.m.
U.S. 26 has now been opened after clearing this accident. There have been no report of injuries at this time although the incident is still under investigation by Idaho officials.
*Original Story*
According to initial reports from the Idaho Department of Transportation, U.S. Highway 26 is blocked due to an overturned semi-truck between Dry Canyon Road and Indian Creek Road approximately nine miles east of the Irwin area. This report came at approximately 7:31 a.m.
Initial reports stated that officials were letting alternating traffic through the area in a single-lane fashion while those on the scene attend to the crash. However, a more recent conversation with the Idaho State Police stated that authorities on scene have closed the road and that they estimated a time of mid to late afternoon before traffic would resume as normal. The accident took place at mile post 395.5 east of Irwin.