Upcoming food fundraiser events for the Afton Food Pantry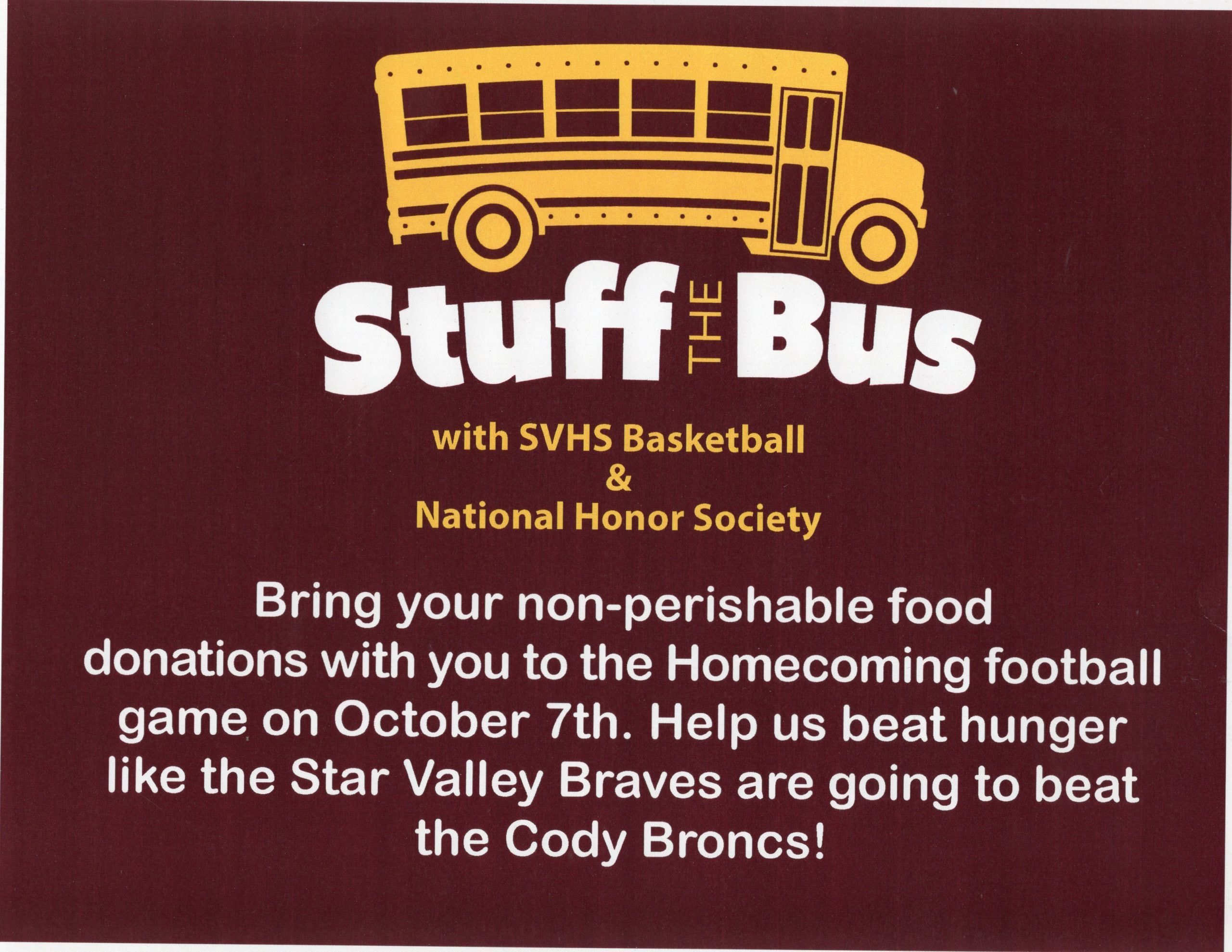 Afton Food Pantry Director Sierra Mitchell says it has a couple of upcoming events for food fundraisers and one of those is a connection with the Star Valley High School Basketball team.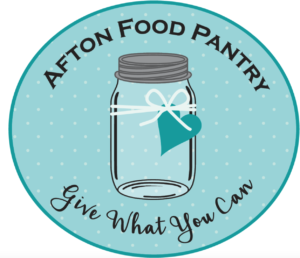 This event is Stuff the Bus where at the upcoming Homecoming football game October 7, community members bring in food donations to fill up a bus. One of the parents from the basketball team, Melinda Clinger, says she is so impressed by the all the service the football team does, she wanted to see the basketball team show some community spirit.
"So, my family volunteered with Sierra," Clinger said. "And through my work with Afton Elementary PTO, we got to know Sierra."
So, she pitched the idea and the food pantry director agreed it was a great idea.
"Then she said 'Who's going to head that up?'," Clinger said with a smile. "And I was like, 'you know, I'd love to, that's all me'."
She also says she realizes this is a tough time financially for many people and she just didn't like the idea of anybody going hungry especially elderly.
"Doesn't that just make your stomach ache at the thought of that?" Clinger said. "So, we talked to our boys and gave statistics for our area.
"That it is our young families that are struggling. Mom has to work or can't work and is at home with kids. We've got our elderly on a fixed income, and they can't make those ends meet right now."
She says bring your non-perishable foods. This includes boxed items, canned goods, baking items. She also says to check your dates as those need to be current.
"And we have to throw it out to the National Honor Society," Clinger said. "We reached out to them last minute and their teachers and those kids jumped right on it."
They helped to create and pass out flyers. Mitchell says she is so grateful when community mem- bers reach out for ideas like this.
"I love this so much," Mitchell said. "Because it is a very difficult time right now."
She says the numbers are still the highest the pantry has ever seen. She says the food pantry could be helping up to 50-60 families per week this winter.
"Then we're going to the holiday season," Mitchell said. "And then it gets that much more difficult on a family financially."
The other event Mitchell says is coming up is the third annual Fighting Hunger Games. It a youth canned food drive and starts October 11, from 7-9 PM. She says it is the largest community food drive.
"If by chance you miss Stuff the Bus, just set some items on your doorstep," Mitchell said. "The youth are going to do all the work."
These kids will swing by every home they can and pick up food donations. She says the way it works is it becomes a competition. The upper valley is broken out into districts and compete against each other. She says the Afton district won last year.
"They barely pulled off the win against Osmond and Fairview," Mitchell said. "It is kind of fun to pin them against each other."
She says the most important thing is that the pantry gets as many donations as possible.
"Last year over 14,000 items of food came to the pantry," Mitchell said. "It took over seven days of volunteers, almost 3,000 hours to put it away."
She hopes that it can be even more successful this year as she says it will be the hardest year the Afton Food Pantry has ever had. She also says the food just must be out there by 7 PM and leaving a light on helps the youth members as well.
She also reminds the public that this goes on around the same time of the case lot sale and they do love getting the cases of food. She says soups, peanut butter and jelly, pastas, canned chicken and tuna, and cereal are the top needed items.
Let us know what you think!
Tagged:
Afton Food Pantry
Sierra Mitchell
Star Valley High School Basketball
Stuff The Bus