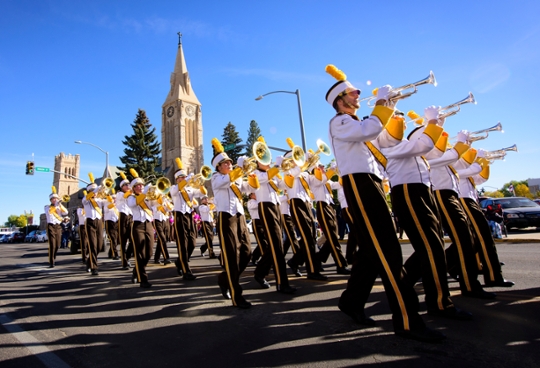 LARAMIE (WNE) — More than $1 million will bolster the University of Wyoming marching band and nursing programs, thanks to a donation from alum Susie McMurry.
Throughout the years, the McMurry family has donated millions of dollars to UW's College of Business, College of Education, UW Athletics, campus construction and other projects.
The most recent donation will help UW's marching band maintain its position as a notable Division 1 program, according to a press release.
A portion of the money also will go to the BRAND Program at the Fay W. Whitney School of Nursing. The virtual program allows students who have bachelor's degrees in any field to pursue a degree in nursing.
In addition to a donation to the School of Nursing general fund, the money will provide nursing students with a hands-on learning experience through the use of a Gaumard patient simulator, the press release said.

A patient simulator is a mannequin meant to mimic the health problems of a living patient and give students a chance to practice treatments.
"There are some truly special philanthropists in the world, and Susie is definitely one of them," UW President Ed Seidel said in the press release. "UW students and faculty will be forever grateful for these meaningful gifts."
McMurry earned her bachelor's degree in education from UW. The McMurry family made millions through its success in the oil and gas industry and donates some of those earnings through the McMurry Foundation.
Let us know what you think!
Tagged:
College of Education
Fay W. Whitney School of Nursing
Susie McMurry
University of Wyoming marching band
UW Athletics
UW College of Business