Vandalism continues at Thayne Rest Area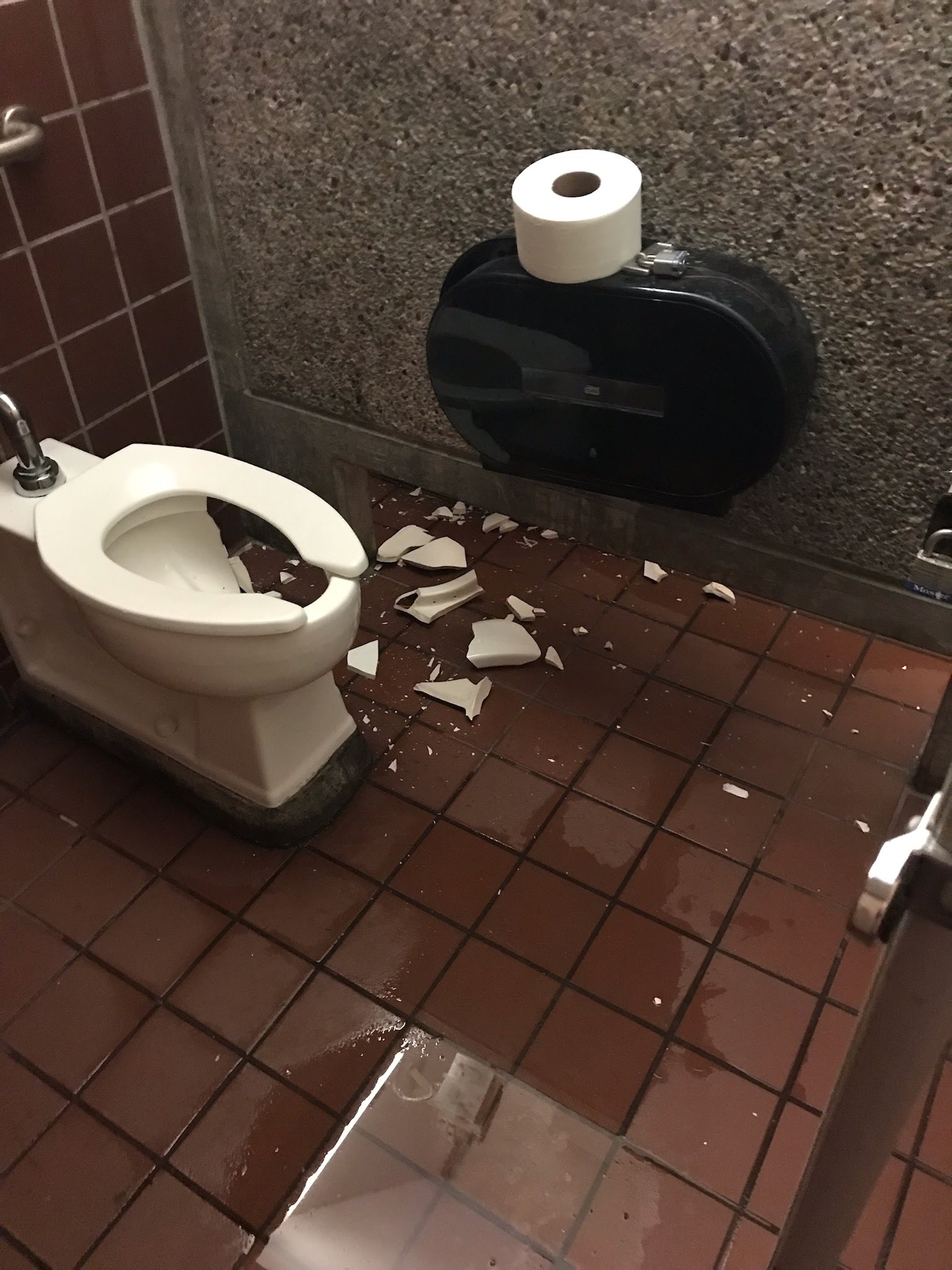 The Thayne public rest area, located a few miles south of town on Highway 89, was closed down over the Memorial Day Weekend due to ongoing vandalism at the facility. WYDOT closed the rest area Sunday. It was reopened Tuesday morning, but had to close down again due to issues with the septic system. It is unknown how long it will be before the building is reopened for public use.
Joe Eggleston, Maintenance Supervisor with WYDOT, said he is hopeful that the septic issue was not caused by the vandals, but said he doesn't know for sure. "They've come in five or six times and dumped trash everywhere. We quit putting soap in the dispensers because they would dump it out all over the floor. Then they would go around back and flip the power off."
Eggleston said the breaker box has since been padlocked, and they are working on getting security cameras installed.
Most recently, the vandals destroyed one of the toilets in the women's restroom, prompting the initial closure of the facility. Previous incidents involved similar destruction.
Anyone with information is asked to contact the Wyoming Department of Transportation at 307-886-3886.
Let us know what you think!
Tagged:
area vandalism
Thayne Rest Area
US Highway89
WYDOT