The 3rd Annual Star Valley Shootout will bring some top teams from Utah, Idaho and Wyoming together as they play a round-robin style tournament in Afton this weekend.
For team details, the schedule and other information, please visit SVShootout.com.
SVI Media will be broadcasting audio and video coverage of all SVHS games on Thursday, Friday and Saturday from December 27 through December 29.
All other games will have video-only coverage of the tournament.
Varsity teams scheduled to be in attendance include Bear River (UT), Judge Memorial (UT), Ridgeline (UT), Sugar-Salem (ID), Evanston (WY) and Star Valley.
Watch the Star Valley Braves and Lady Braves as well as all other games below: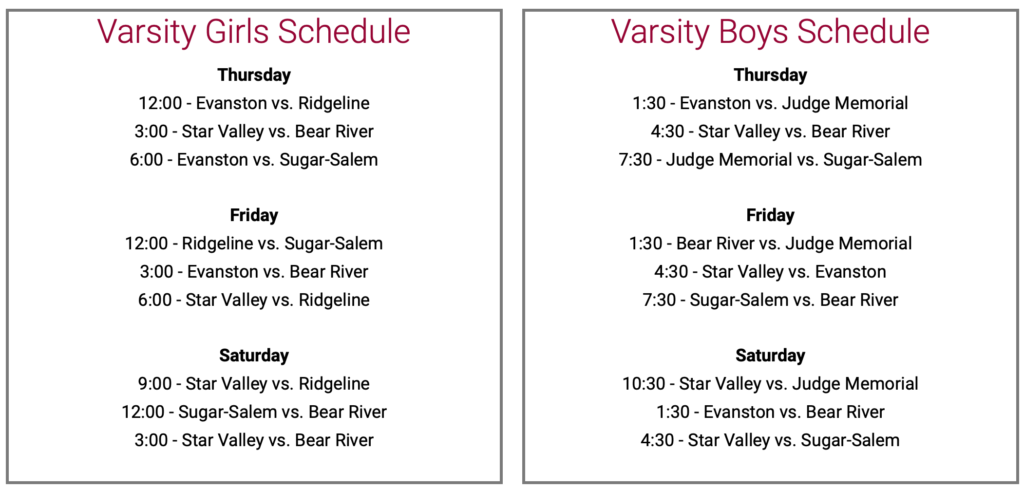 Tagged:
Bear River (UT)
Evanston (WY)
Judge Memorial (UT)
Ridgeline (UT)
Sugar-Salem (ID)