(Video) – Lady Braves clash with Green River for 4A Southwest's top seeding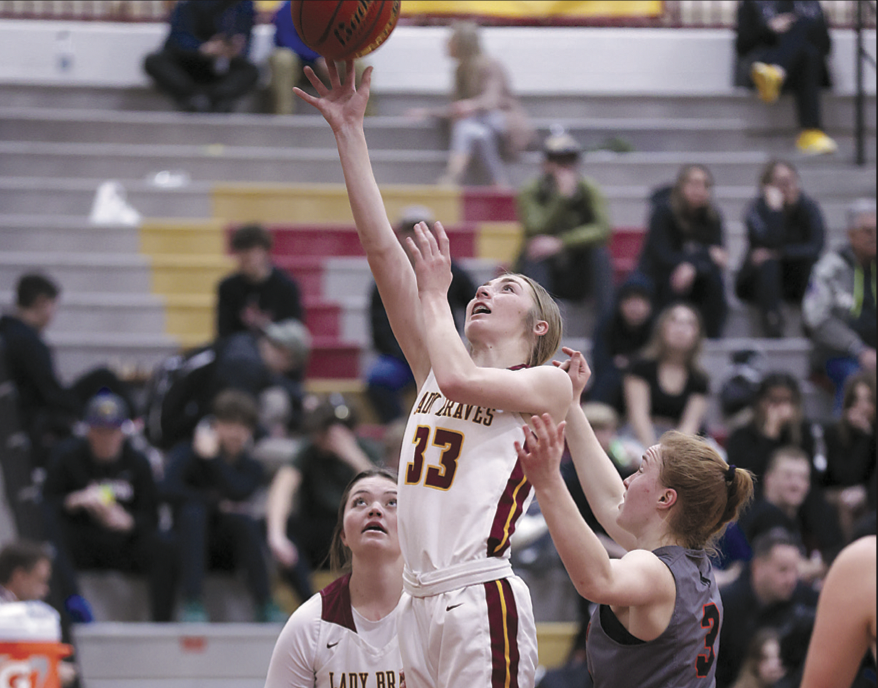 The Star Valley Lady Braves (13-7)(4-1) have won five straight games as they return to the home court to host the Green River Wolves (10-8)(5-0) with the top seed of the 4A Southwest on the line.
The Green River girls handled Star Valley in Sweetwater County on January 28 with a score of 53-38. Since then Star Valley's only other loss has come to undefeated Cody. The Wolves have won seven of their last eight with their only loss also coming to the Fillies.
Join Duke Dance (@Duke_Dance) and Dahl Erickson (@DahlErickson) and the SVI Crew as they bring you the game here and via traditional radio on Swift 98 starting with the First Bank of Wyoming Countdown To Tip-off beginning at approximately 5:10 pm. It is Senior Night for the Lady Braves who will honor Cameron Erickson, Maddie Hale and Anna Olenslager.
To watch the game via the SVI Media YouTube Page click here.
For streaming of the Aux Gym w/ no audio.
For streaming of the Main Gym w/ no audio.

• Lady Braves win fifth in a row
Dahl Erickson, SVI Media
The Lady Braves Basketball team extended their current win streak to five in a row as they picked up a one-sided victory over visiting Jackson, 55-6,  and then collected a road win in Evanston 41-28.
"I thought they played pretty well, " said Head Coach Kade Erickson. We need this next game with Green River to try and win the Southwest. I'm not sure what the criteria is after that. It may come down to a coin flip."
Kenlee Engelhardt rolled up a total of 26 points and 12 steals in the wins. Cameron Erickson totaled 22 points and 18 rebounds.
This Friday, the team has just one game as they host the Green River Wolves this Friday with a 5:30 scheduled varsity tip time.
"Overall, I think we're playing pretty good," Erickson added. "The last few games, we just have to keep getting better. I still feel like this group has bought in and wants to compete."
Let us know what you think!
Tagged:
Anna Olenslager
Cameron Erickson
Coach Kade Erickson
Green River girls basketball
Kenlee Engelhardt
Lady Braves basketball
Maddie Hale