(Video) – Star Valley Volleyball at 4A West Regionals
After suffering an upset to open the 4A West Regional Volleyball tournament to the host Riverton Wolverines, the Lady Braves bounced back with a victory over Evanston on Saturday morning to keep their season alive.
They will now face the Jackson Lady Broncs in a win or go home scenario Saturday afternoon to determine a berth to the State Tournament in Casper next weekend.
With a win, the Lady Braves would play one more time for seeding.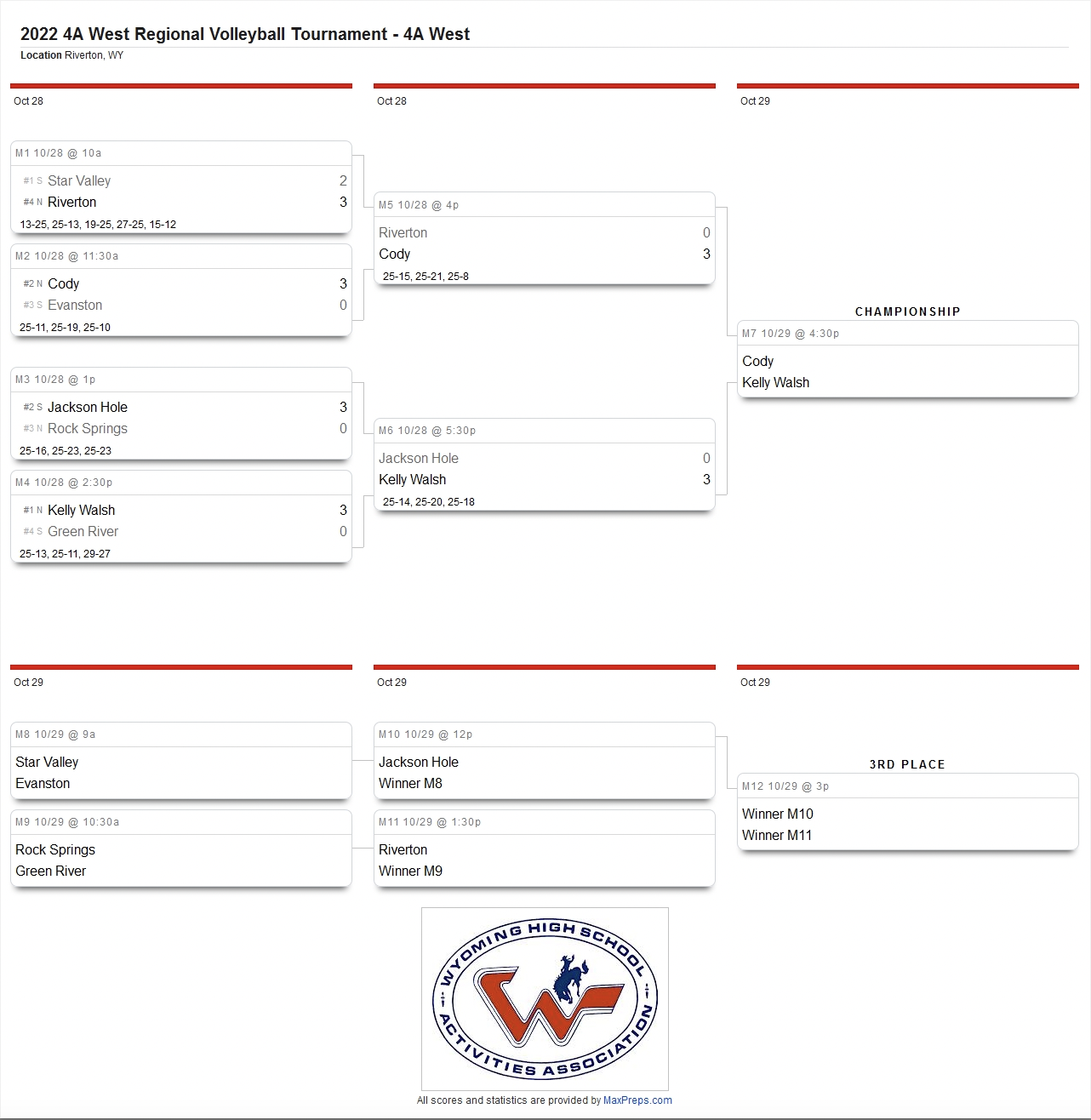 Let us know what you think!
Tagged:
4A West Regional Volleyball
Star Valley volleyball