(Vote) – Jirak up for Wyoming Track Performer of the Week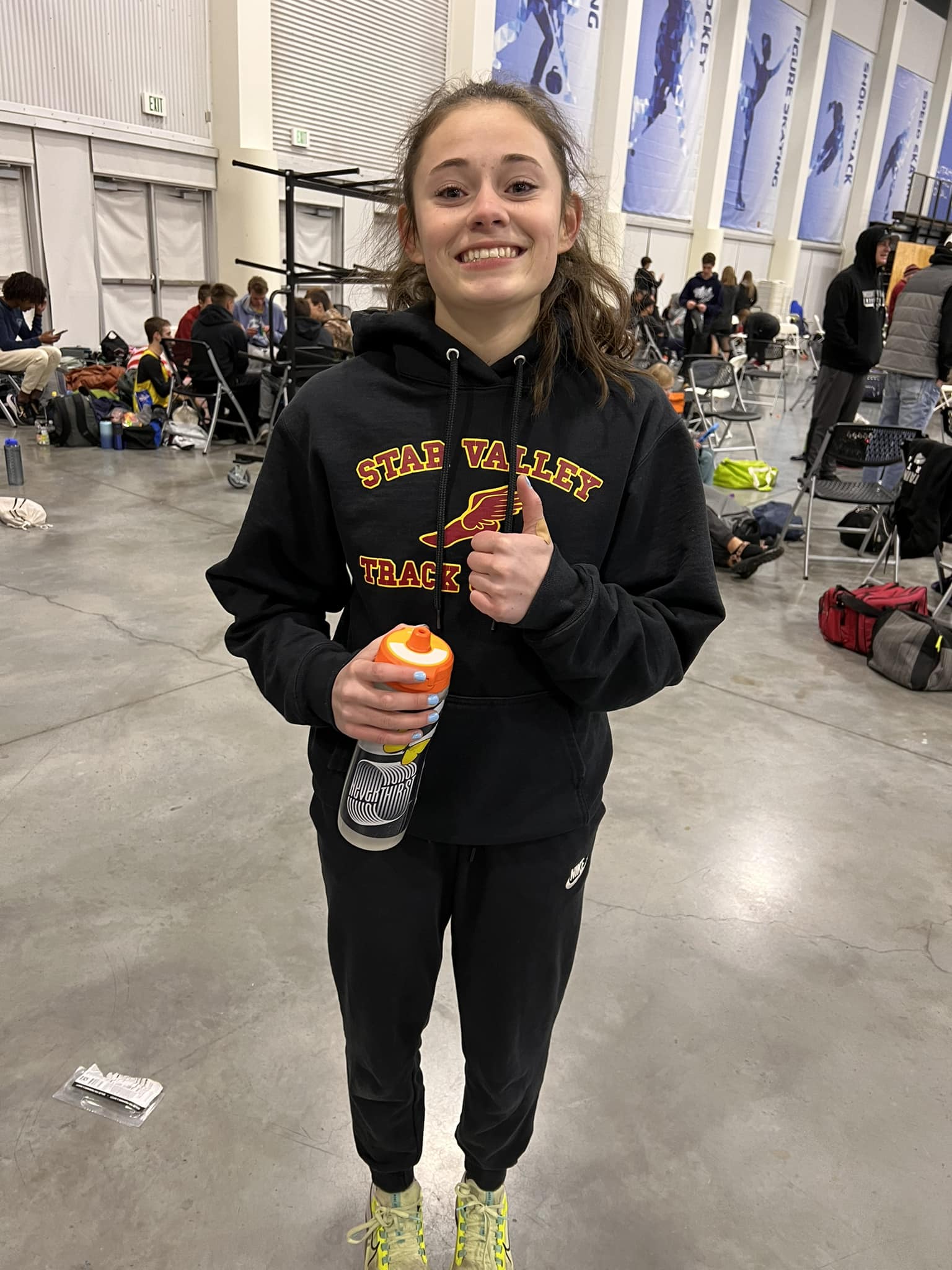 This past weekend Valerie Jirak put on quite a show at the Olympic Oval in Kearns, Utah where she set four different top marks for the state of Wyoming with three of those also being school records for Star Valley High School.
Jirak set new school records in the 60-Meter (7.99), the 200 Meter (26.05) and the 400 Meter (58.98) events. She also set the season's top mark for a Wyoming athlete in the Long Jump with a leap of 17′ 6.75″.
Her record in the 400 broke a mark set by Audrey West set in 2010. The SVHS Indoor Tracksters will be running at the Idaho State Indoor Open at Holt Arena in Pocatello this Saturday.
She is up for the Wyoming Track Performer of the Week from Milesplit.com. CLICK HERE TO VOTE FOR VAL!
Let us know what you think!
Tagged:
Kearns Utah
Milesplit.com
Olympic Oval
Star Valley track & field
Valerie Jirak