Water project calls in "COLD" in Kemmerer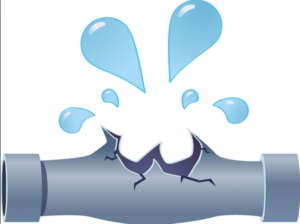 Mother Nature played a cold one with the Town of Kemmerer's plans to address water line leaks today. Sub-zero temperatures and chilling wind have delayed the repair project until Monday morning, February 11.
"The 9th West Project has been delayed again, unfortunately," said Brent McClarnon, Operations Manager for the Kemmerer-Diamondville Water and Wastewater Joint Powers Board. "We didn't want the contractor to begin excavation today (Friday) with temps at -8 degrees with wind chill that feels like -25. It would not be safe for all involved. And then, if something unforeseen were to happen, the affected areas could be without water over the weekend. It would not be an ideal situation."
According to McClarnon, plans are now to leave the water system as is until Monday, February 11.
"Our contractor will start digging on Monday in the morning," he said. "The water will be shut off Tuesday morning and the new pipe installed. There is one caveat as before, if during excavation on Monday the pipe completely collapses water may have to be cut off sooner than we anticipate."
McClarnon stated work crews will keep the public informed via Facebook, Kemmerer City Notification System and the radio station as the project moves forward and adjustments to the planned timeline are made.
The area affected by the damaged water line include: Nations Avenue, Del Rio, Rollins Hills, 9th West between Antelope and Holland, Best Western Hotel, Power Plant and Mine.
"We do apologize for all the delays," McClarnon said.