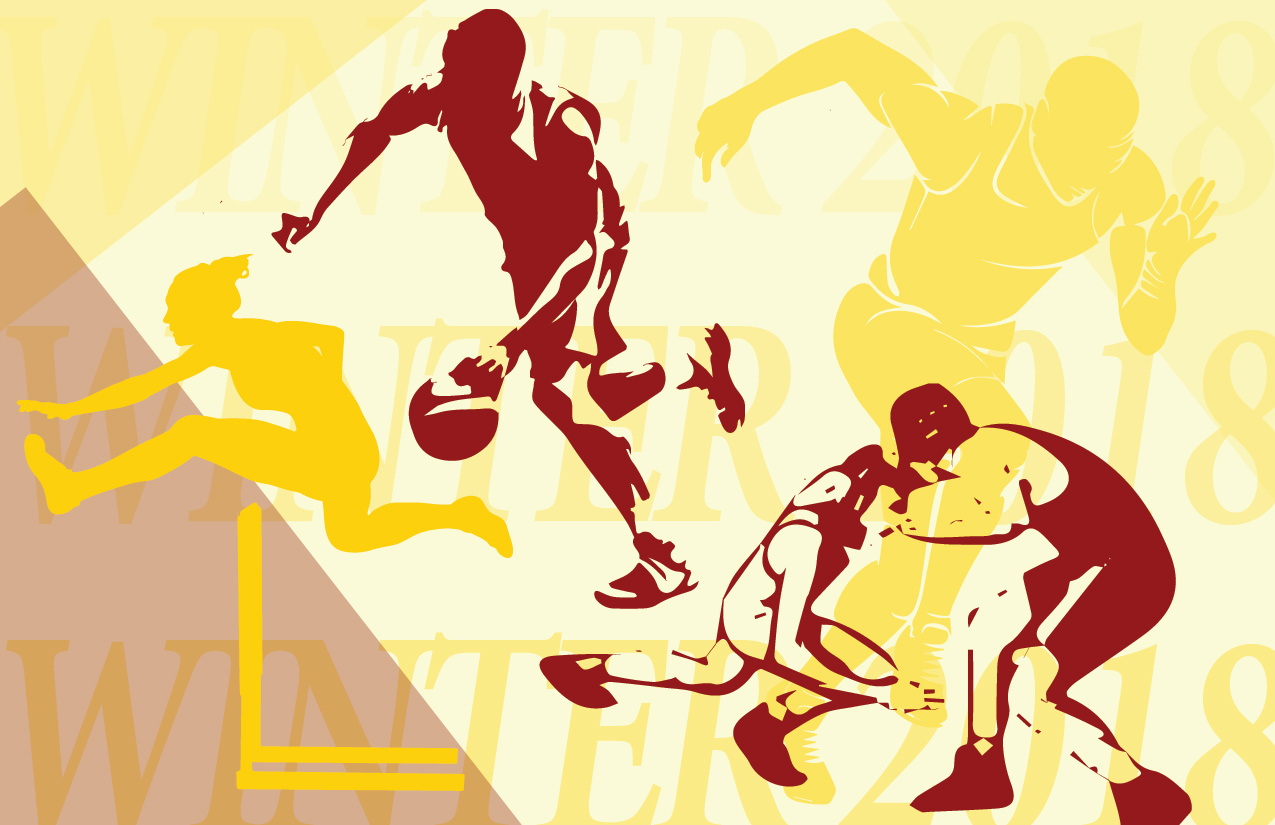 Wrestling: 
The Braves traveled to Green River to take on the Wolves and came away with a 36-34 dual victory that came down to the final matches.  After building a 28-0 lead, the Braves  won just one of the next six matches. Cameron Kendall's 10-8 win in overtime at 138. Pounds put the Braves ahead for good as Green River picked up an injury forfeit at 145.

Star Valley will have their final home dual of the season as they host Evanston on Thursday, February 9 at 5 pm. 
Track & Field:
Athletes from Star Valley competed at the Olympic Oval in Kearns, Utah and Valerie Jirak put together quite a weekend as she set three new school records for the Indoor season. Jirak now holds the record for the 60 Meter (7.99), 200 Meter (26.05) and the 400 (58.98). The 400 Meter mark was previously held by Audrey West in 2010. 
Girls Basketball:
The Lady Braves were the latest squad to try and knock off the Cody Fillies in what resulted as a 55-30 loss on the home court. The Fillies are undefeated and have won 34 consecutive regular season games. Cameron Erickson led the Lady Braves with 12 points in the game. 
On Saturday, the Star Valley girls rallied from an early deficit to pull out a win against the Riverton Wolverines, 45-41. Erickson took over in the second half and finished with 19 points. Delancy Brog scored 10 points and pulled in seven rebounds and Kenlee Engelhardt finished with nine points and four steals. The girls are now (9-7) on the season with a trip to Kelly Walsh and Rock Springs on tap for next weekend. 
Boys Basketball:
The Braves led for the majority of the game on Friday against the Cody Broncs but saw an eight-point advantage evaporate late in the contest and the Broncs leading 51-50 with just 19 seconds remaining. A corner three-pointer from Cooper Lancaster with six seconds remaining turned out to be the game winner as Jacob Hodges tipped away the Broncs' final effort. Taft McClure led the team with 18 points. 
On Saturday the Braves were the underdog as they hosted #3 Riverton. The game had several ties and lead changes before the Wolverines ultimately built a modest cushion from the free-throw line late in the game and won 55-51. Hodges finished with 19 points and 14 rebounds in the effort. The Braves are also (9-7) on the season.
Star Valley will be in Casper to face Kelly Walsh next Friday and in Rock Springs to face the Tigers on Saturday evening. 
Let us know what you think!