World-class clarinetist presents concert, visits schools in LCSD No. 2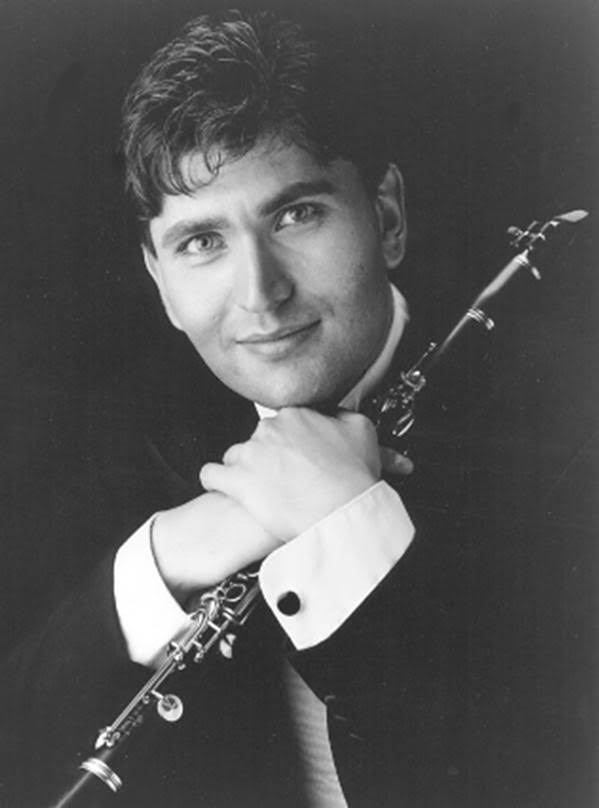 • Igor Begelman comes to Star Valley through the Piatigorsky Foundation.
Igor Begelman, a renowned Ukrainian clarinetist, visited Star Valley last week through the programming of the Piatigorsky Foundation, presenting a concert at the Ford Theatre, and workshops at Osmond Elementary School and Star Valley High School.
"We are so grateful for the Piatigorsky Foundation and the Wyoming Arts Council for bringing in Igor Begelman for a free concert for our community," said James Arbizu, who represents Salt River Arts at the Ford, in an interview last week.  "It was a lovely concert with a world-class clarinetist."
The Wyoming Arts Council, in partnership with the Piatigorsky Foundation, contacted the Star Valley Arts Council as part of their outreach program that sends world-class musicians to counties throughout Wyoming. Concerts provided with the program are free to the public.
Lisa Barber, Orchestra Teacher at Star Valley High School, was pleased with Begelman's visit to SVHS.  "What a special opportunity we had to enjoy the musical talent of Igor Begelman and his equally talented accompanist. Our kids thoroughly enjoyed the music he shared, as well as his insightful comments about music and the history of different musical instruments. He was very interested in interacting with the students, and welcomed all of their questions, from things they noticed about his performance to questions about the path he and his accompanist took to become professional musicians. Not only was it an enjoyable performance, but we all learned something new."
According to a biography provided by the Piatigorsky Foundation, Begelman was Born in Kiev, Ukraine. He came to the United States in 1989 and received his education from Manhattan School of Music, The Juilliard School and CUNY Graduate Center. "His affiliation with the Piatigorsky Foundation allows him to perform and teach classical music in less traditional settings." He serves the musical community as a performer and professor, providing concerts, masterclasses, and workshops throughout the nation.
"Begelman's virtuosity and imagination on his instrument have been praised by critics as a 'remarkable display of music making'; and have earned him an impressive list of prizes, engagements and honors."
Let us know what you think!
Tagged:
Igor Begelman
Lisa Barber
Piatigorsky Foundation
Star Valley Arts Council
Wyoming Arts Council