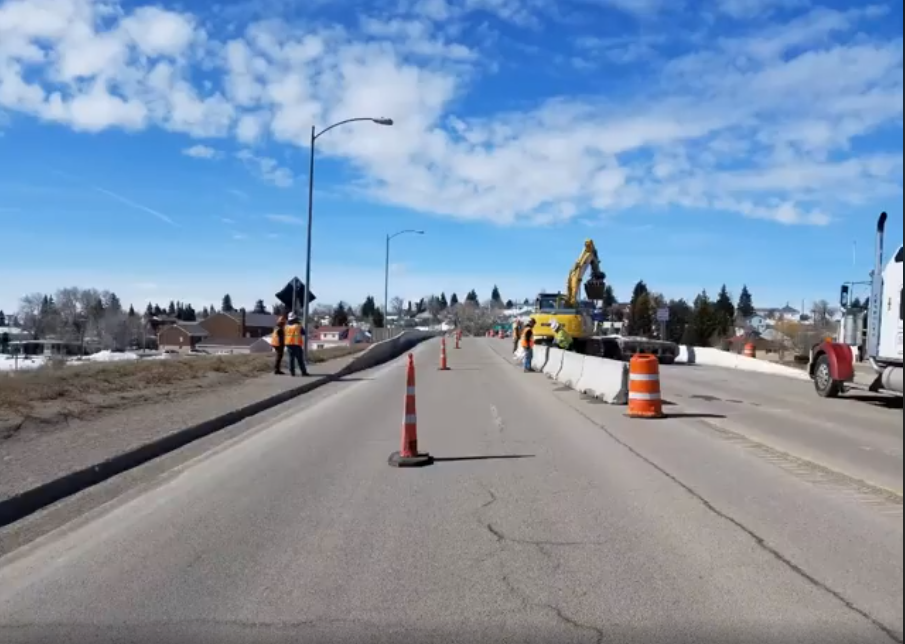 By Jonathan Gallardo
Gillette News Record
Via- Wyoming News Exchange
GILLETTE — Inflation and staffing shortages have hit the Wyoming Department of Transportation hard, and nowhere else is feeling the crunch harder than in northeast Wyoming.
WYDOT has 1,734 employees around the state, and there are 313 vacancies. In District 4, which is northeast Wyoming, WYDOT employs 170 people, and it has about 40 vacancies, the highest of any district, said WYDOT District 4 Engineer Scott Taylor during a presentation to Campbell County Commissioners last week.
It's down mechanics, resident engineers, maintainers and stripers, just to name a few. It's been difficult to find new employees, especially when trying to compete with private industry.
"We cannot continue to do what we're doing," Taylor said.
The staffing shortage has been evident in both the winter and the summer. In the winter, it was a struggle to get the roads plowed, Taylor said. And now, it's a struggle to get the roads mowed.
Commissioner Butch Knutson said that out where he lives, the clover is as high as the reflector poles.
"It's downright dangerous," he said.
Taylor said WYDOT is working on some "outside of the box" ideas to deal with the staffing issue, because "we can't sustain what we're doing in the situation we're in."
"It doesn't go away," he said. "We're never catching up."
Additionally, the increased cost of construction has hit WYDOT hard.
There's about $70 million in projects that had been scheduled for last fiscal year that have been carried over to this current fiscal year.
On average, a state's department of transportation is funded 70% by the state and 30% by the federal government. In Wyoming, that breakdown is flipped, with federal dollars making up 71% of funding, and state dollars making up the remaining 29%.
Taylor said while WYDOT will be getting more federal funding, the increase does not make up for the escalating costs.
For example, the asphalt binder used in pavement projects has gone from $450 to $600 a ton to now costing $900 to $1,000 per ton, Taylor said, and it has even been as expensive as $1,500 per ton.
Other materials, such as structural steel, fencing, guardrails and concrete slabs have seen their prices escalate at least 50%.
"We are getting more money but it's not keeping up with what we've got going on in the real world," Taylor said
Let us know what you think!
Tagged:
District 4
Engineer Scott Taylor
WYDOT
Wyoming Department of Transportation