WYDOT working on Etna North, Thayne delayed until 2028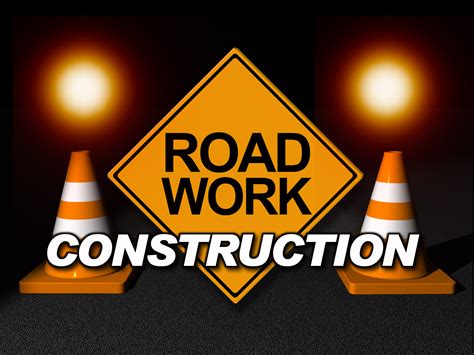 • Additional plans include Grover Corner and Strawberry Road intersection –
Construction has resumed on Star Valley's main thoroughfare, U.S. Highway 89.
Started in the summer of 2021, the five-lane Etna North project opened again in May of 2022 with full depth reclamation underway by the Elk Feedgrounds near Alpine. The project calls for five lanes between Etna and Alpine.
"The contractor has started milling near Alpine," Darrin Robinson, Wyoming Department of Transportation (WYDOT) Resident Engineeer explained. "The main focus of the [early] work will be a two-mile stretch from McCoy Creek to Alpine."
He said the initial work will include milling off the asphalt, doing the widening and returning crushed base for the upgraded highway.
"After we get that completed, we'll start the FDR (Full Depth Reclamation) work," Robinson continued. "That will involve pulverizing the top eight-inches and then spreading that out across to the width of the five lane. We'll come back in and blend that into the base. Once that is laid down, we'll start paving."
Robinson asked for patience from those traveling through the area.

"We'll be lowering and raising various areas of the road and widening it out," he said of the five- lane project. "For the most part, we'll be able to keep two lanes moving. The speed limit will be reduced through that two-mile stretch. For the most part there will be minimal delays."
• Thayne North
A similar project, called Thayne North, will be delayed for further work. That project will include five lanes between Thayne and Etna when finally approved.
"Right now we're just securing the right of way [for Thayne North]," said Robinson. "That project has been moved back to 2028 at this time."
• Grover Corner
In the meantime, survey crews have been setting up plans on the U.S. 89 Grover Corner.
"The survey crew has been out there this past week," said Robinson. "We are working on a plan to develop a center turn lane through Grover. Once we do that, you will be looking at a mill overlay from Afton to the Narrows." The Grover Corner is slated for 2024 and improvements will include lighting for improved safety at night.
• Strawberry Road
In 2023, work will start on the Strawberry Road Realignment Project. Working in cooperation with Lincoln County Road and Bridger, County Road 126, will be moved to the north at the inter- section of U.S. Highway 89. The move will put that intersection closer to the Star Valley Narrows Rest Area.
Let us know what you think!
Tagged:
Alpine Wyoming
Darrin Robinson
Elk Feedgrounds
Etna North Project
McCoy Creek
U.S. Highway 89
Wyoming Department of Transportation