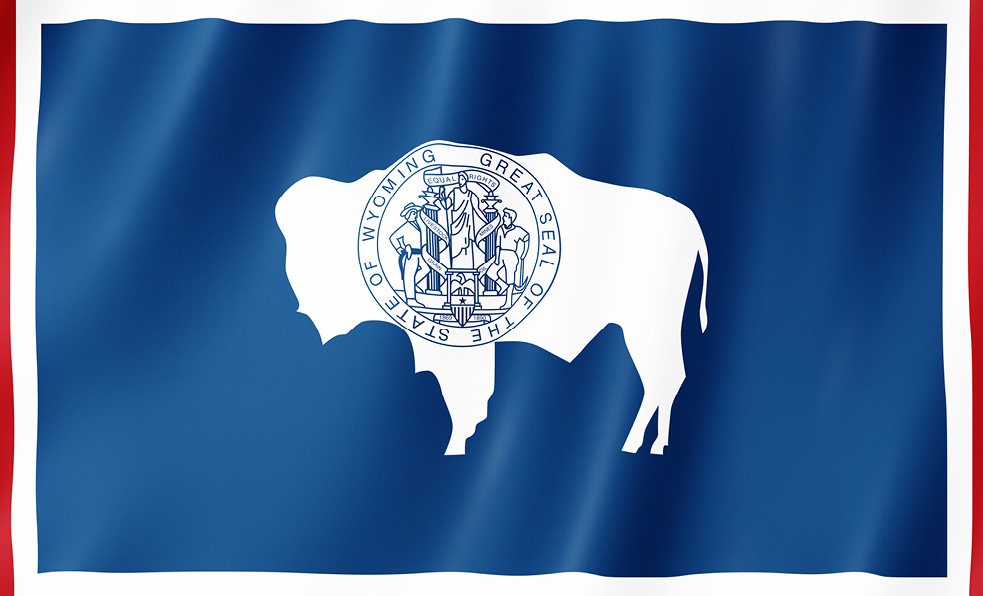 By Jasmine Hall
Wyoming Tribune Eagle
Via- Wyoming News Exchange
CHEYENNE — Lawmakers dipped their toes in the waters of ethics complaints Thursday as they began reviewing a portion of the Joint Rules of the Wyoming Senate and House of Representatives.
The Wyoming Legislature's Subcommittee on Legislator Ethics Complaints Procedure convened its first meeting and spent two hours pinpointing issues in the more than a decade old Joint Rule 22-1. It was adopted during the 2011 general session because there was previously no procedure specifically defined for ethics complaints.
The rule has since provided means for any person to file a complaint against a legislator for misconduct involving legislative duties, such as a violation of the Ethics and Disclosure Act in state statute or "violence or disorderly conduct during legislative meetings, sessions or during the performance of the legislative duties."
Legislative Service Office counsel Tamara Rivale provided a memo on the background of the rule, which came to be after an ethics complaint was filed in 2010 against the late Rep. Sue Wallis.The complaint was also sent to the Campbell County Attorney's Office and the Wyoming Attorney General, but it was determined there was no cause to pursue the matter, and the Attorney General's Office cited a lack of authority to investigate it.
This spurred both chambers of the Legislature to propose Rule 22-1, which has not been amended since its adoption.
"The unfortunate reality of being involved in today's political system is that there are those who would use ethics challenges as a tool to advance their political interests," former House Majority Floor Leader Tom Lubnau said at the time.
"On the other hand, this body should take true ethics violations very seriously. Currently, we have no rules to address ethical violations. Joint Rule 22 attempts to strike a balance between quickly addressing spurious claims while at the same time addressing serious claims."
The Senate voted to repeal the rule earlier this year, and it's up to the presiding officer to decide how to handle the complaint, including whether it should be referred to the full chamber.
LSO Director Matt Obrecht said he has been present for every complaint filed since the process was created, and there have been 10 separate incidents that have been handled. Rivale's memo added that no complaints have advanced to the point where a special committee was established to conduct an investigation, as outlined in Subsection D of the rule.
Obrecht has seen a desire from leadership to improve the rule as they've become more familiar with it and tried to adapt to different scenarios.
Members of the subcommittee listened to the director explain the complicated path legislators must walk through in the five-page rule before moving into public comment. 
Laramie County residents Marguerite Herman and Wendy Volk asked for accountability from lawmakers outside of the legislative session and reflected on instances where local representatives and senators appeared at school board meetings and acted inappropriately or made attacks on social media.
Volk said she was impacted by attacks by an unidentified Laramie County senator who took to one of her social media pages in August 2021 and questioned her status as a Republican for 40 years,"saying why hadn't the Republican Party done something to take me out sooner?" He also referenced her coming before the Legislature for many years to testify in committees and challenged her presence. She said 78 of his followers added onto the comments.
"The very next day happened to be a school board meeting, and one of those individuals that was weighing in on this social media thread had then personally threatened me and my family," she said."I had to file a police report. I received email threats. It was all related to this one simple post."
Volk said she was concerned with how this would stifle active engagement and dialogue from the public out of fear of being threatened, but she didn't file an ethics complaint, since she couldn't cite a specific portion of the rule. 
Both Volk and Herman inquired about broadening what constitutes an ethics complaint, whether that be social media or acting in a harmful manner while representing the Legislature outside of a legislative session.
Ethics Complaints Procedure Subcommittee members recognized the challenges of balancing constitutional rights of lawmakers, or representing their constituents as they see fit, with mediating negative behavior.
"The suggestion that we expand the scope of legislative duties to anything under color of legislative authority, to me, would appear to really greatly broaden the rule, and would effectively encompass anything that any of us do because we are a citizen Legislature," said co-Chair Clark Stith, R-Rock Springs."And so I think that would be overly broad, because the resources of the Management Council to deal with misconduct involving direct legislative duties, that's one thing.
"But if we were tasked with acting as the Facebook police, for monitoring the behavior of members on social media, I think that would lead to a proliferation of the Ethics Committee, and it would become a much larger, more full-time committee just to meet."
Stith said the cost might outweigh the benefits.
Other issues, such as power imbalance between members of the public and lawmakers, confidentiality, weeding out frivolous complaints and creating a means to discipline outside of the session came from Thursday's discussion. Not every member of the subcommittee agreed with the best process moving forward, but it was only the first meeting.
They all agreed there needed to be a review of the rule and asked LSO create a draft of the rule that is rewritten to address their concerns. They said they plan to make extensive progress on the issue throughout the interim period before the 2024 budget session.
Let us know what you think!
Tagged:
Joint Rule 22
Matt Obrecht
Rep. Sue Wallis
Tamara Rivale
Tom Lubnau
Wyoming Attorney General
Wyoming House of Representatives
Wyoming Senate