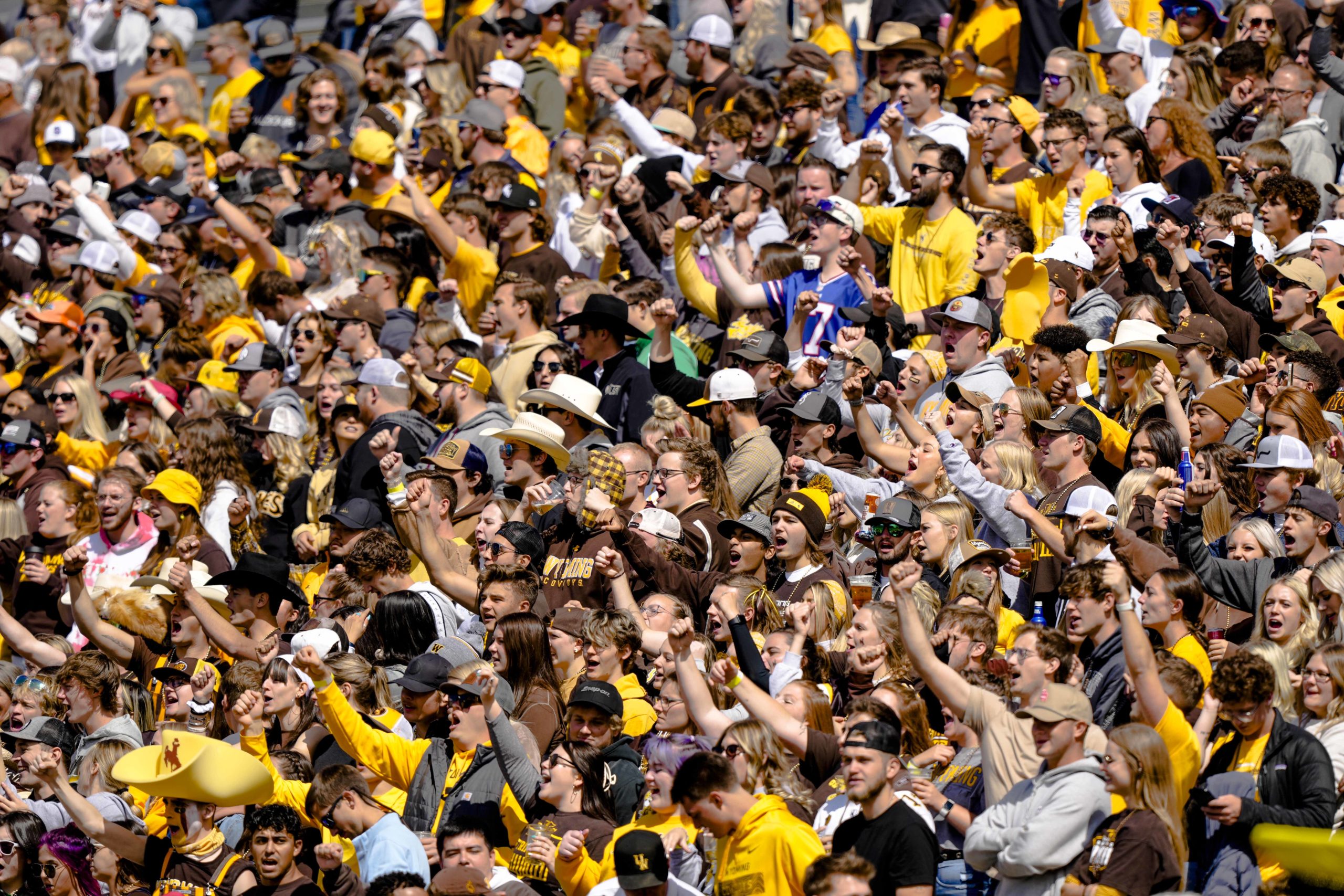 • Both Games Will Be Streamed on the Mountain West Network
 Laramie, Wyo. (June 28, 2023) —  Afternoon kickoffs for two home football games have been set by the University of Wyoming.  Wyoming home games versus Portland State on Saturday, Sept. 9 and versus New Mexico on Saturday, Sept. 30 will both kick off at 2 p.m., Mountain Time from Jonah Field at War Memorial Stadium.  Both games will be streamed on the Mountain West Network.  Five of Wyoming's seven home game times have now been set.
Wyoming's home game against Portland State on Sept. 9 will be Campus Pass Day and Band Day.  The Sept. 30 New Mexico game will celebrate Homecoming and Parents' Weekend at the University of Wyoming.
Highlighting Wyoming's 2023 home schedule will be a nationally-televised game on CBS to kick off the season vs. Texas Tech on Saturday, Sept. 2 and a Friday night "Border War" versus Colorado State on Friday, Nov. 3.
Remaining Game Times and Television Information to be Released in the Future
Game time and television information for two Wyoming home games will be announced in the future.  Those two games include the Saturday, Oct. 7 home game versus Fresno State and the Saturday, Nov. 18 home game against Hawai'i.  The game time for the Oct. 7 Fresno State game will be announced by FOX Networks 12 days prior to the game.  The game time and television coverage of the Nov. 18 Hawai'i game will be released by the Mountain West Conference when the Hawai'i television package is announced later this summer.

How to Order Tickets for Wyoming Football Games
Season tickets are now on sale for the 2023 Wyoming Football season.  Current UW season-ticket holders may login to their online account and renew at: www.GoWyo.com/renew  New season-ticket buyers may go to www.GoWyo.com/tickets
Fans who have questions regarding UW Athletic ticketing may also: email tickets@uwyo.edu; call 307-766-7220; or stop by the UW Athletics Ticket Office on the west side of the Arena-Auditorium located on Willett Drive.
Ticket Pricing
With season-ticket prices as low as $170 for adults, fans can attend seven Cowboy home games for a low price of less than $25 per game.  Purchasing season tickets for the 2023 season will save fans a considerable amount versus purchasing single-game tickets.
2023 University of Wyoming Football Schedule
September 2:  Vs Texas Tech (5:30 pm)(CBS)
September 9:  Vs Portland State (2 pm)(Mountain West Network)
September 16: @ Texas  (6 pm)(Longhorn Network)
September 23: Vs Appalachian State  (5 pm)(CBSSN)
September 30: Vs New Mexico  (2 pm)(Mountain West Network)
October 7: Vs Fresno State (TBA)(FOX Networks)
October 14: @ Air Force (5 pm)(CBSSN)
October 21: OPEN
October 28: @ Boise State (TBA)(FOX Networks)
November 3: Vs colorado state  (6 pm)(CBSSN)
November 10: @ UNLV  (8:45 pm)(FS1)
November 18:  Vs Hawai'i  (TBA)(TBA)
November 25: @ Nevada  (7 pm)(CBSSN)
(Bold = Home Game)
Let us know what you think!
Tagged:
Mountain West Network
Texas Tech Football
University of Wyoming Football
Wyoming Football tickets