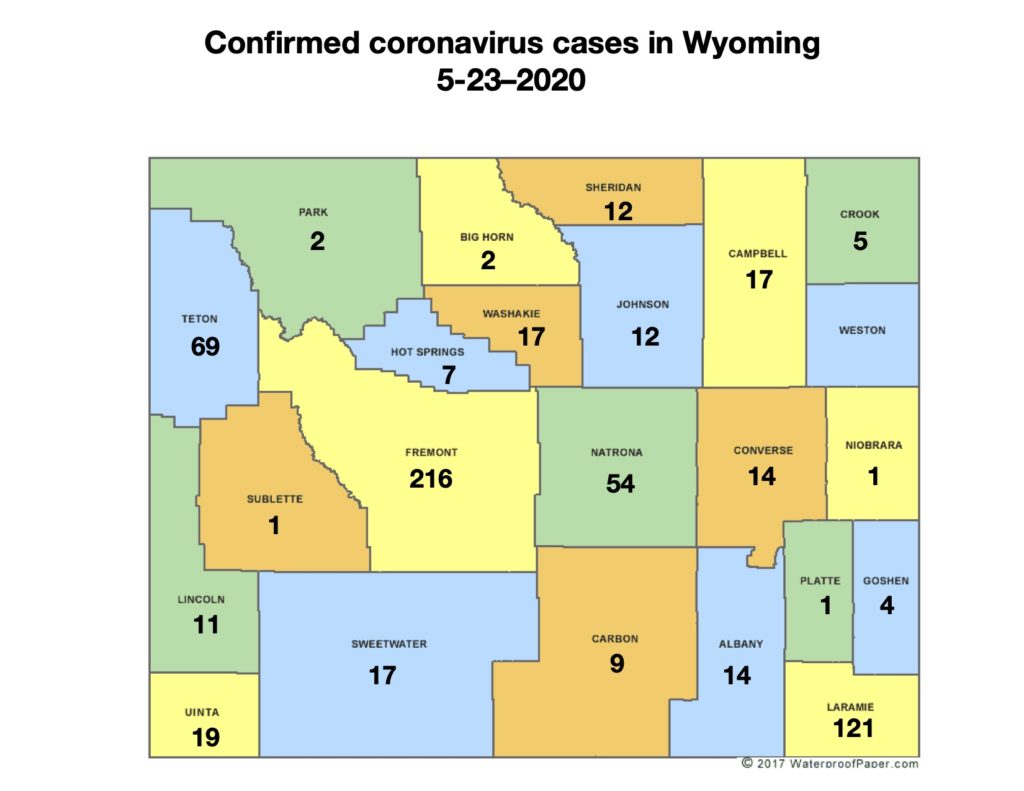 Attached is a map showing the county-by-county cases of coronavirus in
Wyoming as of 3:00 p.m. Saturday, May 23, 2020.
Today's total number of coronavirus cases statewide is 615, an increase of seven over yesterday. Fremont County saw an increase of three cases, while Albany County's cases jumped by four. The Health Department also reports one more case in Washakie County, but one fewer case in Uinta County.
Probable cases identified as people who had direct contact with a person with a confirmed case of coronavirus and who is showing symptoms of the disease but has not been tested.

There are 556 reported recoveries.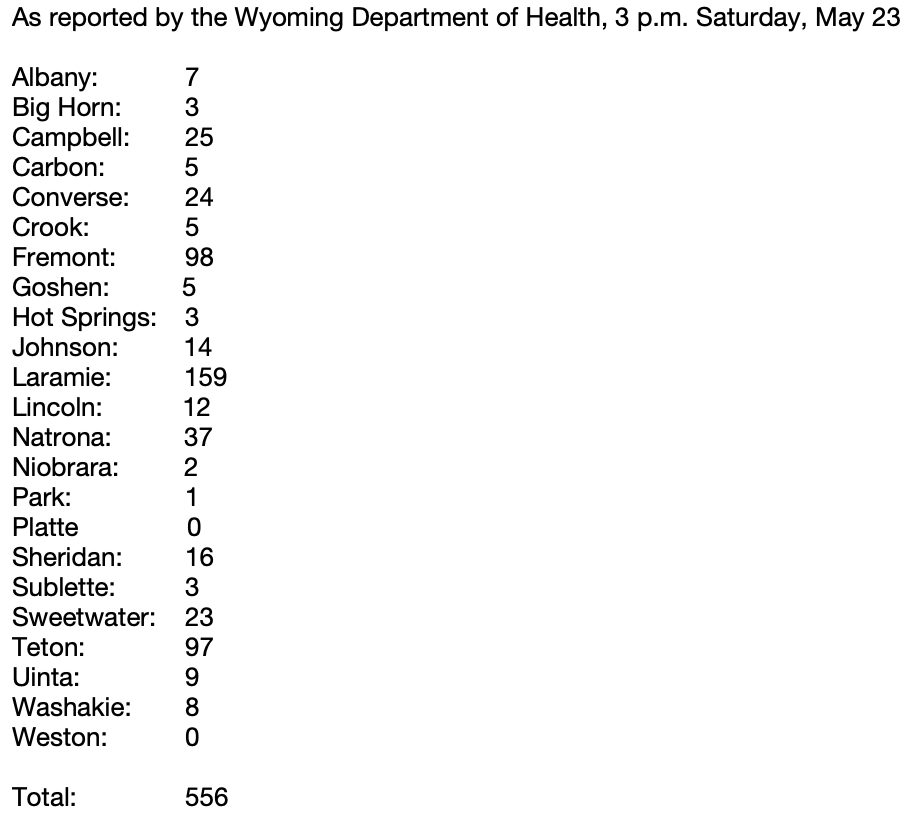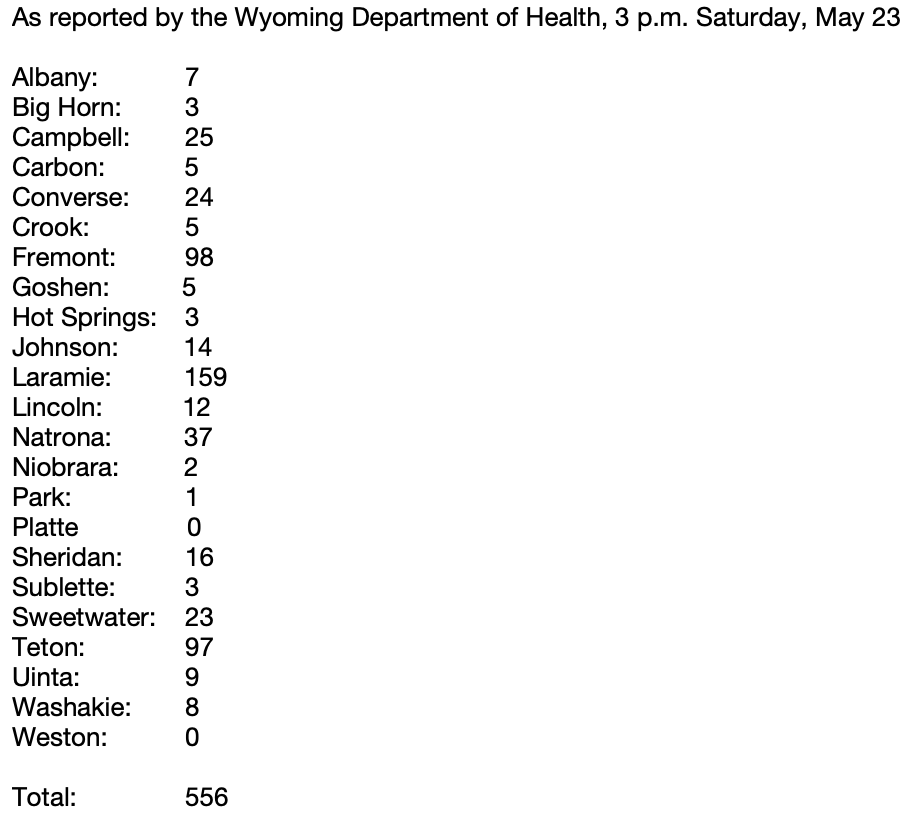 Lincoln County has had 12 confirmed cases