Wyoming-Tulsa Game Features a Meeting Between Mountain West and American Athletic Teams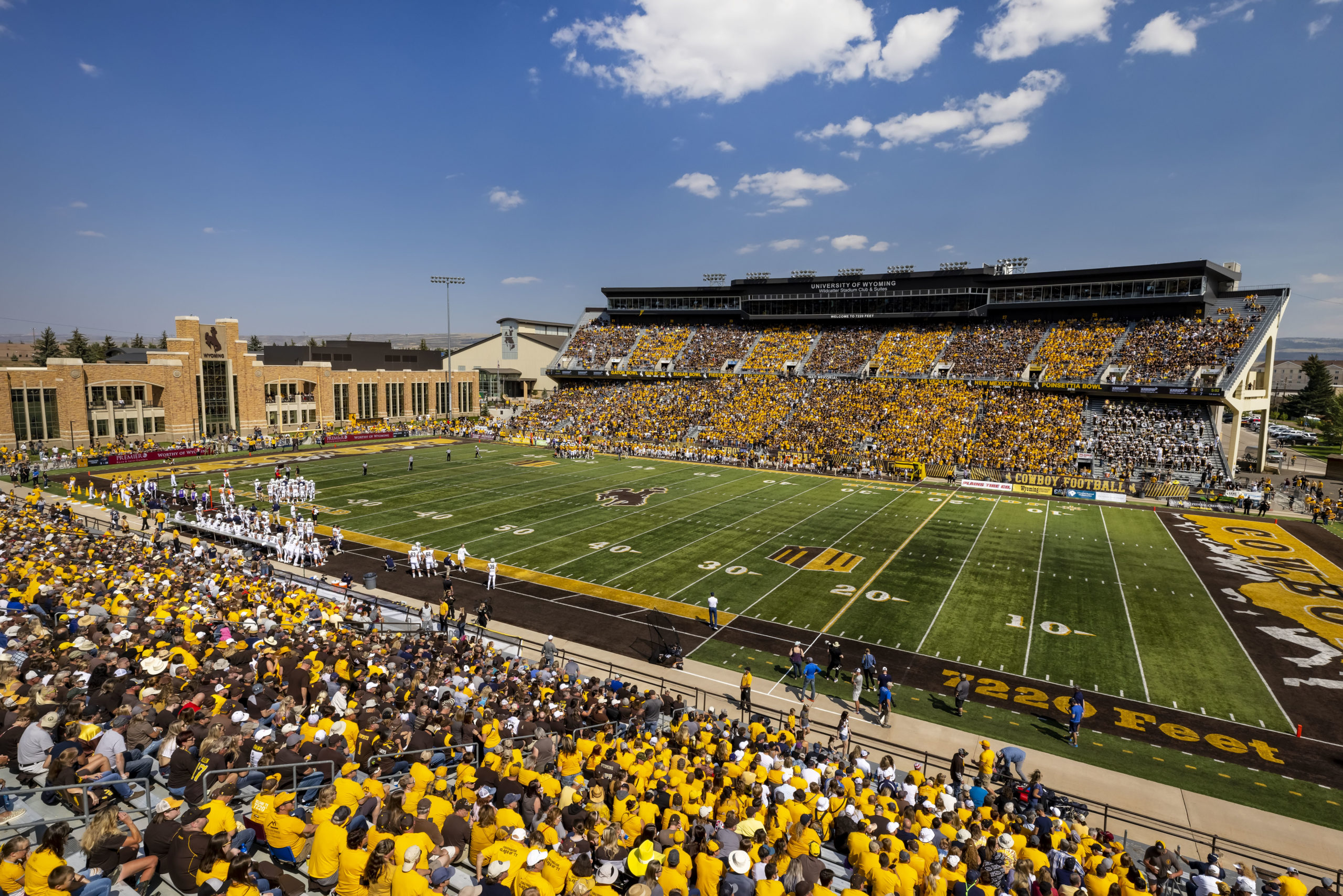 • Game to Kick Off at 1:30 p.m. From Wyoming's War Memorial Stadium
By Tim Harkins
Associate Athletics Director for Media Relations,
Public Relations and Broadcasting
University of Wyoming Athletics
This Saturday's game between the Wyoming Cowboys and Tulsa Golden Hurricane will match up teams from the Mountain West and American Athletic Conference teams.  The last time Wyoming played an American Athletic Conference (AAC) team was back in 2019 at Tulsa.
Wyoming has played four current members of the AAC when they were members of other conferences, but Tulsa is the only AAC team that the Cowboys have faced since the formation of the American Athletic Conference in 2013.
Saturday's game is set to kick off at 1:30 p.m., Mountain Time from Wyoming's War Memorial Stadium.
Tickets for Saturday's Game
Tickets for Saturday's game may be purchased a variety of ways.
Fans may go online at GoWyo.com/tickets
You may email tickets@uwyo.edu
Fans may call the UW Athletics Ticket Office at (307) 766-7220
Ticket Office staff are also available to assist fans at the main
Athletics Ticket Office located on the West Side of the Arena-Auditorium located at Willett Drive and 19th Streets on the UW campus.
Fans are encouraged to purchase their tickets prior to game day to get the best seats, but tickets may be purchased on game day at the Ticket Office on the east side of War Memorial Stadium.
Prices for season tickets begin as low as $159 for adults and $89 for children ages 3-12.
Single-game tickets for the Wyoming-Tulsa game start as low as $35 for adults and $25 for children ages 3-12.
About the Wyoming-Tulsa Series
Wyoming and Tulsa have played each other six previous times and the two schools have split the previous six games 3-3.
The last time Wyoming and Tulsa played in the 2019 season in Tulsa, the Golden Hurricane came away with a 24-21 home victory.
The 1998 meeting between Wyoming and Tulsa was the only time the two teams were members of the same conference — the Western Athletic Conference.

2022 Cowboy Team Captains Named
The Wyoming Cowboys have selected captains for the 2022 season.  This year's four team captains are:
Easton Gibbs, So., Linebacker
Cole Godbout, Jr., Nose Tackle
Andrew Peasley, Jr., Quarterback
Treyton Welch, Jr., Tight End
It is the first season each of the four Cowboys have been elected team captains.
Defensive Captains Easton Gibbs and Cole Godbout Have Picked Up Right Where They Left Off Last Season
Wyoming's two defensive team captains Easton Gibbs and Cole Godbout have picked up right where they left off last season as they led the Cowboy defense in tackles in the 2022 season opener at Illinois last Saturday.
Gibbs, who has shifted from weak-side linebacker to middle linebacker this season, had nine tackles against the Illini and was credited with one quarterback hurry.  A year ago, Gibbs ranked second on the Cowboy squad in tackles, with 90, and trailed only All-America linebacker Chad Muma, who was a 2022 third round NFL Draft selection of the Jacksonville Jaguars.
Godbout recorded seven tackles and 1.0 tackle for loss against Illinois from his nose tackle position.  Godbout was third in tackles for the Cowboys in 2021 with 70 tackles.  That ranked him No. 3 among all Mountain West defensive linemen in tackles for all games, averaging 5.38 tackles per game.  In conference games, Godbout ranked No. 2 among all MW defensive linemen in tackles, averaging 6.25 tackles per game.
Wyoming Offensive Line Impressive in First Game of the Season at Illinois
The Wyoming offensive line had a strong performance in Wyoming's season opener at Illinois.
The Cowboys did not allow a single quarterback sack against the Illini.
Wyoming did not allow a single quarterback hurry during the season opener.
UW allowed only 1.0 tackle for loss for only 1 yard.
The Pokes helped Wyoming's offense generate 182 rushing yards, including a 98-yard rushing performance by running back Titus Swen and a 76-yard rushing game by quarterback Andrew Peasley.
Players to Watch in Saturday's Game
Both teams have players who are among the best at their positions nationally.  For Wyoming, junior running back Titus Swen has been named to three preseason award watch lists.  Swen is on the Doak Walker Preseason Watch List.  The Doak Walker Award is presented to the nation's top collegiate running back each season.  Swen is also on the Paul Hornung Award Watch List, which honors the most versatile player in major college football.  Finally, Swen was selected to the Earl Campbell Tyler Rose Award Watch List.  That award recognizes the top offensive player in Division I football who exhibits the enduring characteristics that define former University of Texas running back Earl Campbell: integrity, performance, teamwork, sportsmanship, drive, community, and tenacity.  In addition, the nominee must meet one or more of the following criteria: born in Texas and/or graduated from a Texas High School and/or played at a Texas-based junior college or four-year Division I Texas college.  Swen is a graduate of Eaton High School in Fort Worth, Texas
For Tulsa, senior quarterback Davis Brin was named to the preseason watch list for the Johnny Unitas Golden Arm Award.  The award annually recognizes the top quarterback in the nation, who is a senior or upperclassmen set to graduate with his class.
Home Openers in the Bohl Era
Wyoming is 6-2 in home openers during the eight previous seasons that Craig Bohl has coached the Cowboys.
Now entering his ninth season leading Cowboy Football, Bohl's teams have defeated Montana (2014), Northern Illinois (2016), Gardner-Webb (2017), Missouri (2019), Hawai'i (2020) and Montana State (2021) in home openers and lost to only North Dakota (2015) and Washington State (2018).
Home Openers During Bohl Era      Score
Aug. 30, 2014, vs. Montana                           W17-12
Sept. 5, 2015, vs. North Dakota                     L 13-24
Sept. 3, 2016, vs. Northern Illinois               W 40-34 (3ot)
Sept. 9, 2017, vs. Gardner-Webb                   W 27-0
Sept. 1, 2018, vs. Washington State               L 19-41
Aug., 31, 2019, vs. Missouri                            W 37-31
Oct. 30, 2021, vs. Hawai'i                                W 31-7
Sept. 4, 2022, vs. Montana State                   W 19-16
Wyoming's History Versus the American Athletic Conference
The Wyoming Cowboys have played four of the current 11 football playing members of the American Athletic Conference (AAC) and have a 7-11 record against those four teams.  The AAC was formed in 2013.
This week's home game vs. the Tulsa Golden Hurricane is only the second time Wyoming has played an AAC team when they were actually members of the conference since its formation in 2013.  The first AAC team that UW played was also Tulsa back in 2019 in Tulsa, Okla.
AAC Members     Wyoming's Record vs.
Cincinnati                          0-0 (Joined AAC in 2014)
East Carolina       0-0 (Joined AAC in 2014)
Houston              1-6 (Joined AAC in 2013, UW last played in 1988)
Memphis                            0-0 (Joined AAC in 2013)
Navy                                   0-0 (Joined AAC in 2015)
SMU                                   2-1 (Joined AAC in 2013, UW last played in 1998)
South Florida       0-0 (Joined AAC in 2013)
Temple                1-1 (Joined AAC in 2013, UW last played in 2011)
Tulane                 0-0 (Joined AAC in 2014)
Tulsa                                  3-3 (Joined AAC in 2014, UW last played in 2019)
UCF                      0-0 (Joined AAC in 2013)
Totals                   7-11
Where to Watch and Listen
Every Cowboy Football game is broadcast live on the 26 affiliates of the Cowboy Sports Network.  Announcers are Reece Monaco, Play-by-Play (1st year), Kevin McKinney, Color Analyst (25th year) and Erick Pauley, Sideline Reporter (1st year).  The pregame show begins 90 minutes prior to kickoff.
Saturday's Wyoming-Tulsa game will be televised on FS1.  Announcers will be Eric Collins (Play-by-play) and Devin Gardner (Color Analyst).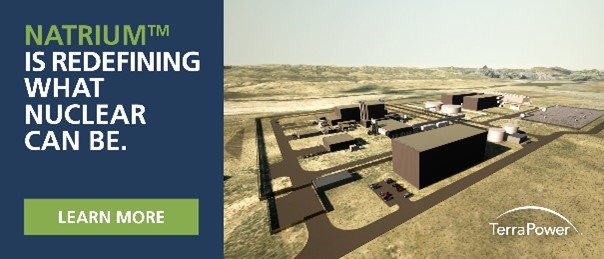 Let us know what you think!
Tagged:
American Athletic Conference
Mountain West Conference
Tulsa Football
University of Wyoming Football