2020 Lincoln County Fair Schedule: Saturday August 1
The Lincoln County Fair begins with plenty of events on the first day including the Kickin' Klassics Car Show, the Parade, the Carnival Midway Attractions and capped off by the EnduroCross sponsored by Raw Power Motorsports in the main arena.
Masks are not required at the 2020 Lincoln County Fair, but are strongly encouraged.
Some of the unique attractions this year are a strong man show; acrobats; sea lion showcase; comedians; a stunt show and jugglers.
Please remember that there is an 800-person limit on nightly events for this year's fair due to COVID-19 so purchasing your tickets in advance is highly recommended as there may not be tickets available at the gate for any given event. To purchase your tickets click the ad or click here.

A fog disinfectant will be used at regular intervals throughout each day of the fair in the community exhibit building.
The carnival has been extended to allow for families to utilize the rides without crowding together. Carnival rides will be disinfected each hour.
Sanitizing wipes will also be available in the carnival area for fair attendees to use to wipe down rides if they choose.
Big Top entertainment starts on Monday August 3 with all attractions free to the public. The judging schedule for animals can be found at the bottom of this article.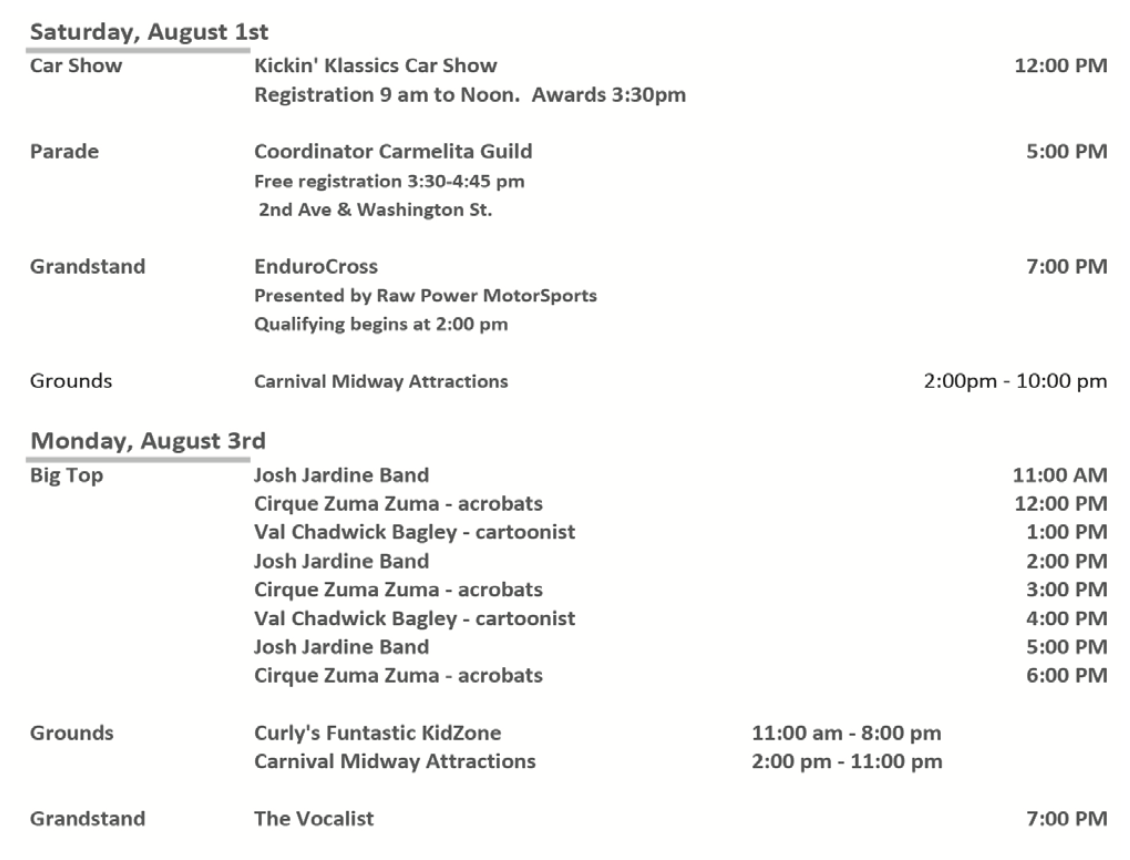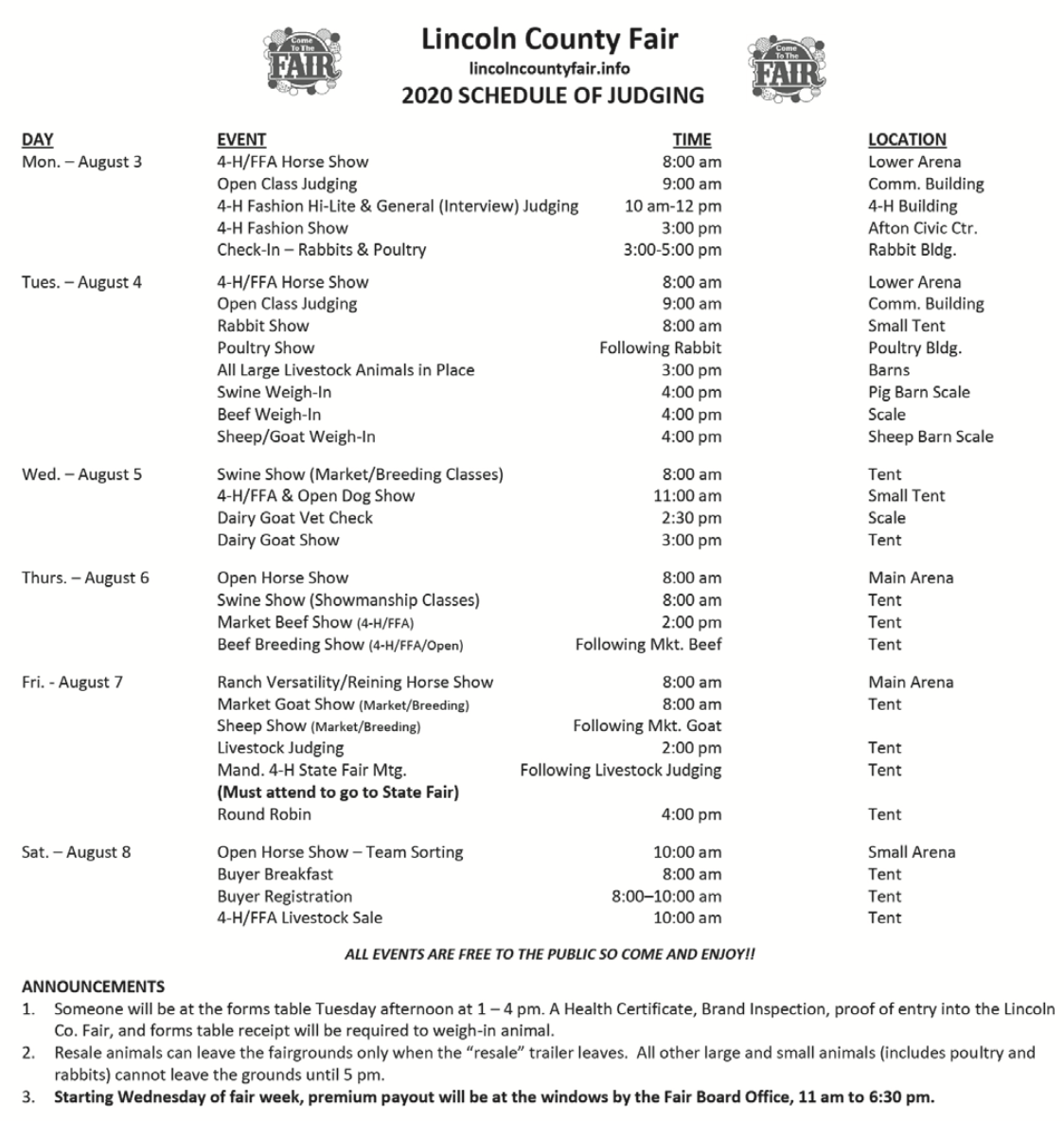 Tagged:
2020 Lincoln County Fair
Carnival Midway Attractions
Endurocross
Kickin' Klassics Car Show
Raw Power Motorsports