2020 Lincoln County Primary Election Results
Lincoln County residents went to the polls on Tuesday August 18 for the Primary Election where the County Clerk reported a total of 4,750 votes.
For U.S. Senator replacing the outgoing Mike Enzi, former U.S. Representative Cynthia M. Lummis steamrolled a ten-candidate list to win the Republican nod in Lincoln County. State officials called the election early for Lummis who released the following statement.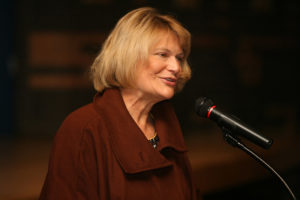 "I am truly humbled by the results of this evening's election. Words cannot express my gratitude to the incredible friends, volunteers and county chairs who have supported our campaign from day one. It is because of your hard work and commitment to our 'All Wyoming' agenda that our campaign has been successful."
"From day one, our campaign has been focused on Wyoming people, Wyoming communities and Wyoming issues. Over the past fourteen months, I've been so fortunate to travel to every corner of our state and connect with old friends and new. While the last several months have been very challenging ones, I wholeheartedly believe that our best days are still head. Wyoming people are built tough, and we will weather this storm together."
"To be the first woman to secure the Republican nomination for U.S. Senate in Wyoming on the same day we celebrate the 100th anniversary of the ratification of the 19th Amendment is particularly special. Wyoming's pioneering history of 'women firsts' is a point of pride for all of us. Should I be elected in November, I will be proud to share in a small piece of this history."
"Tomorrow we begin the next chapter of this campaign. The general election is only two months away and I'm taking nothing for granted. Serving the people of Wyoming has been one of the greatest honors of my life and I'm going to continue working hard to earn this privilege once more."
For U.S. House, Liz Cheney defeated Blake Stanley on the Republican side of the ticket while Marav Ben David took the Democratic slot.
There were many spots open in the Wyoming Legislature up for grabs with all of the registered candidates on the Republican side of the ticket.
For Senate District #14, Fred Baldwin, the incumbent, retained his spot with nearly 61-percent of the Lincoln County vote over challengers Rex Rammell (11.5 percent) and Lyle Williams (27.3 percent). District wide, including portions of Uinta, Sublette and Sweetwater Counties, Baldwin also carried the majority, retaining his seat with 1866 total votes, followed by Lyle Williams with 1305 and Rammell with 866.
In the race for Wyoming House District #18 Thomas D. Crank carried the Lincoln County vote with roughly 60-percent. However challenger Scott Heiner won the rest of the district in Uinta and Sweetwater counties and defeated Crank by 5 votes. A recount was held, but the Wyoming Secretary of State's Office reports Heiner as the House District 18 winner with 939 total votes, followed by Crank with 934. Mike Lundgren finished 3rd on the ticket with 221 total votes district wide.
Evan J. Simpson retained his position as State Representative in House District #21 over challenger Taylor Allred with just over 60-percent of the vote. Allred finished with 39.5 percent.
Bill Winney ran unopposed for House District #22, although there was a 9.5 percent total in the write-in category..
Dan Dockstader ran unopposed for Senate District #16.
In the race for Lincoln County Commissioner, Jerry Hansen defeated incumbent Kent Connelly by a total of 181 votes out of 3,879 that were cast. Hansen finished with 51.6 percent compared to Connelly's 46.9 percent. There were a total of 58 write-in votes in the race.
Many positions for councilpersons throughout many towns in the county were up for election. For the Town of Afton Jeff Jensen (23.3 percent), Abby Johnson (43.9 percent) and Cody Myers (32-percent)were running for two spots.
In the Town of Alpine, Skylar Atkins (7.4 percent), Andrea Burchard (40.5 percent), Frank Dickerson 23.4 percent, Robert Lapier (17.9 percent) and Michael A. Wilson (10.9 percent)were running for two open spots.
In Cokeville, Demont B. Grandy and Colby Martin Peck ran for two open four-year positions while Theresa L. Lewis ran for an ope two-year spot.
In the Town of Star Valley Ranch Ronald Denney, Taylor Ellis and Martin Occhi competed for two positions.
Finally, Nikole Passey and Lorell Woolley ran for two four-year positions on the town council for Thayne.
FOR FULL RESULTS FROM LINCOLN COUNTY CLICK HERE.