2022 Primary Election Preview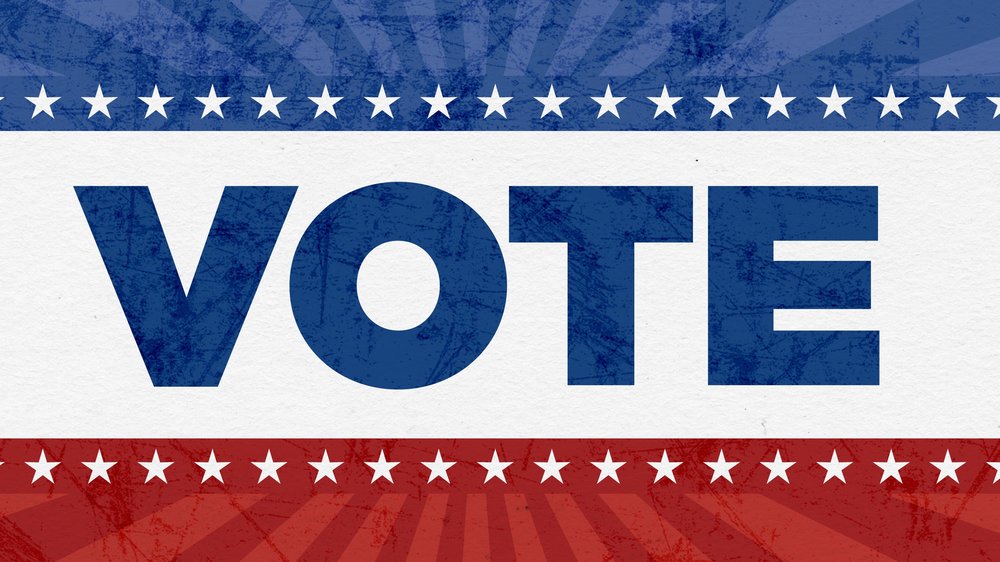 ◆ Changes coming to county and state representation.
The filing period for elected offices closed May 27 in the State of Wyoming. Since then county clerks and the Wyoming Secretary of State's Office have released the names of individuals who have filed for various positions around the state.
Five candidates have filed for Lincoln County Commissioner. Two of the three seats are open in the commissioner's race, which are at large bids. Current Commissioner Jerry Harmon is not seeking re-election. "It's with mixed feelings that I announce that I'm not running for re-election as commissioner this year. I've enjoyed the twenty years I've served and would thank all who have been supportive," Harmon said. "I plan to finish this term strong, working with Commissioners King and Hansen on property taxes, industry placement in south Lincoln and regulated growth. Again, thank you."
Commissioner Robert E. King has filed for another term. Running against King is former Commissioner Kent Connelly of Kemmerer, Teri Bowers of Smoot, Mel Shumway of Afton and Gregg Wilkes of Afton. All five candidates have filed as Republicans.
No challengers filed for other county offices that are up for election this year. Shane Johnson will run unopposed for Lincoln County Sheriff, as will Jerry Greenfield for Treasurer, Dain Schwab for Coroner, April Brunski for Clerk, Spencer Allred for County Attorney, Debbie Larson as Assessor and Kenneth Roberts as Clerk of District Court.
Star Valley will have two new representatives in the Wyoming House. Evan Simpson, the current Representative in HD 21, which covers half of Etna, Bedford, Turnerville, Thayne and the entire Upper Valley, has not filed for re-election. In an interview on SVI Radio (Swift 98.7 FM & The Spur 107.5/106.7 FM), Simpson said he intended to seek another term until he was asked to fulfill an assignment for The Church of Jesus Christ of Latter-day Saints. "On the day I planned to file with the Secretary of State, I received a phone call from my church headquarters…This phone call resulted in a subsequent interview and a request to serve as the second counselor in the new Star Valley Temple Presidency." Simpson explained that the assignment with the Latter-day Saint Church would not leave enough time for him to adequately serve as a state legislator. Simpson will fulfill the remainder of his term.
Two candidates have filed for House District 21, including Jeremiah Hardesty of Bedford and Lane Allred of Afton, both Republicans.
House District 22, which covers Star Valley Ranch, portions of Etna, Alpine and southern Teton County will also have a new representative after the election. Current Representative Jim Roscoe has not filed for re-election. Only one candidate, Andrew Byron of Jackson, has filed for the seat. Byron has filed as a Republican.
Senate President Dockstader's seat in the State Senate is not up for election this year. However, Dockstader has filed as a candidate for Secretary of State. Should Dockstader win that election, the remainder of his term for Senate District 16 would be appointed by the Republican precinct and county commissioners. Dockstader is running against three other Republican opponents in the Secretary of State race, including Chuck Gray of Casper, Mark Armstrong of Centennial and Tara Nethercott of Cheyenne.
Other statewide races of interest include Governor, where Republican incumbent Mark Gordon will run against challengers Brent Bien of Sheridan, James Quick of Douglas and Rex Rammell of Rock Springs in the Primary. Two Democrats have filed for Governor, including Rex Wilde from Cheyenne and Theresa Livingston from Worland.
Wyoming's Congressional seat in the U.S. House of Representatives is expected to be one of the most contentious races in Wyoming this year. Current U.S. Representative Liz Cheney has filed for re-election in a crowded field. On the Republican side Cheney is challenged by Trump endorsed candidate Harriet Hageman of Cheyenne, along with Anthony Bouchard of Cheyenne, Denton Knapp of Gillette and Robyn Belinskey of Sheridan. On the Democratic side Lynnette Greybull of Fort Washakie, Meghan Jensen of Rock Springs and Steve Helling of Casper have all filed for candidacy in the U.S. House seat.
In additional local elections, three positions are up for vote for Lincoln County School District No. 2 Board of Trustees, however the filing period for those positions is not open until August 8. One at-large bid, Area 2 and Area 5 will be voted on this November. Candidates who have filed for local municipal positions including town councils and mayors will be posted in future editions of the Star Valley Independent.
Let us know what you think!
Tagged:
2022 Election
Jerry Harmon
Lincoln County Commisioners
Wyoming Secretary of State