2nd Annual Spring Has Sprung Craft Fair happening this weekend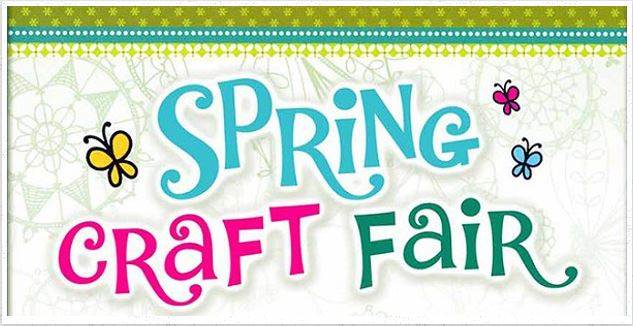 ◆ Saturday, April 30 from 9 a.m. to 3 p.m. at the Lincoln County Fairgrounds.
Fundraiser craft fairs are shaping up to be the shopping events of the season with the second Star Valley craft show of the spring happening this weekend. The 2nd Annual Spring has Sprung Craft Fair is scheduled for Saturday, April 30 from 9 a.m. to 3 p.m. at the Lincoln County Fairgrounds in Afton.
"This is our second year doing the spring craft fair," commented fair organizer Tanya DeJournett in an interview with Duke Dance on the Weekday Wake Up last week. "We have done one every November for eight or nine years now. This is a spin-off from the one we do in November. We always expect and hopefully have a great event."
Youth groups in Star Valley are the beneficiaries of the craft fair each year. This year, the Star Valley High School Speech and Debate Team and the Star Valley Youth Bowling Team will receive all proceeds from the event.
"This year, I'm really gearing towards the kids and having them be able to earn some money," said DeJournett. "Some of the kids are going to the Junior Gold Bowling Tournament in Michigan this year. Speech and Debate has one person that has qualified to go to Nationals, so they are all trying to earn some money to go towards that. They will have some great raffle prizes and some great other things going on. They are just trying to earn money to get them where they need to go this summer."
With Mother's Day right around the corner, DeJournett encourages craft fair fans to plan on finding meaningful and beautiful gifts at the event.
"I have a lot of great vendors and a lot of local vendors," said DeJournett. "It will be a great time for some Mother's Day shopping as Mother's Day is the next weekend. I have local artists, ceramics, honey – just some really, great vendors. I try to get as many local, handcrafted items as possible coming in. Obviously, we do have some direct sales businesses there, but I really try to make sure we have a good variety, and everyone can come and get the shopping done that they need to."
Shoppers should expect to pay a cover charge of $1 per person for entrance, with all entrance donations going to benefit the youth organizations. Additional donations are encouraged and welcome.
DeJournett says she can still squeeze in a few more vendors if anyone is interested in participating. For information about the fair, visit the event's Facebook page. There are also fliers posted around town. For additional information, contact DeJournett directly by phone or text at 307-884-8179.
"We give everything back to the kids after costs are covered," concluded DeJournett. "Whatever we can get would be greatly appreciated to be able to give back to the kids. I hope everybody comes out and is able to do some Mother's Day shopping. There will be a lot of great things you can pick up for your mom, your grandmother – whoever that special person might be in your life."

Let us know what you think!
Tagged:
Afton Wyoming
Lincoln County Fairgrounds
Spring Has Sprung Craft Fair