31 cows die after semi driver hits elk, rolls truck
The following is an update from Idaho State Police.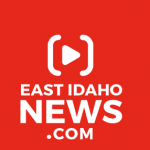 On Friday, Feb. 5, at approximately 6:08 a.m., Idaho State Police investigated a single-vehicle crash eastbound US 30 at milepost 417, near Georgetown.
Jeffrey Nickols, 29, of Parma was traveling eastbound on US 30 in a 2020 Peterbuilt semi-tractor hauling a cattle trailer. Nickols struck an elk on the roadway and lost control of the vehicle. Subsequently, the vehicle rolled off the left shoulder. The trailer was loaded with approximately 90 cattle and 31 of them died at the scene of the crash. Nickols was wearing a seatbelt.
Lanes of travel were partially blocked for approximately 6 hours. Idaho State Police was assisted by Bear Lake County Sheriff's Office, Bear Lake Fire and Rescue, Idaho Transportation Department and Brands division of the Idaho State Police.