7 or more inches of snowfall heading to Star Valley this weekend
The National Weather Service has issued a Winter Storm Warning for Star Valley and Jackson in anticipation of significant snowfall over the next few days. The warning, which will be in effect from 11:00 AM Thursday until 5:00 AM Saturday, says that heavy snow is expected with total accumulations in Jackson and most of Star Valley will be around 7 inches, while some of the higher elevation communities will likely see closer to 12 inches.
The heaviest snowfall is expected from late Thursday evening through late Friday afternoon.
The warning from the Nation Weather Services states that travel could be very difficult due to slick roads and poor visibility. Patchy, blowing snow could significantly reduce visibility along US 26 and 89. The hazardous conditions could impact the morning and evening commute.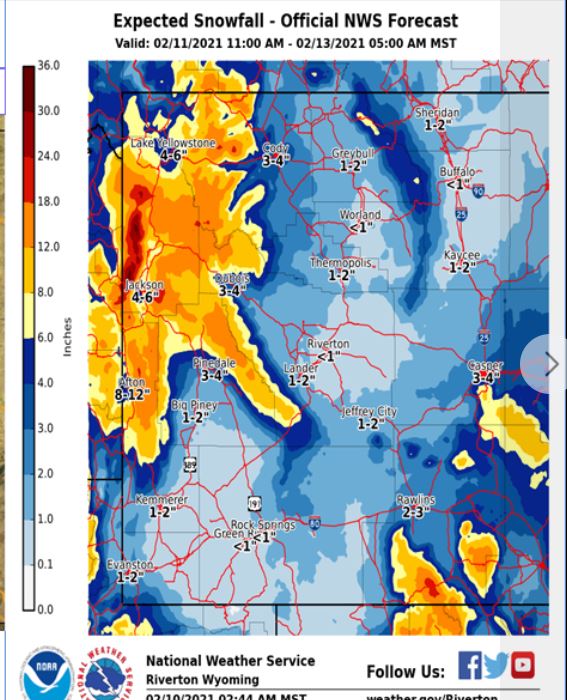 Tagged:
National Weather Service