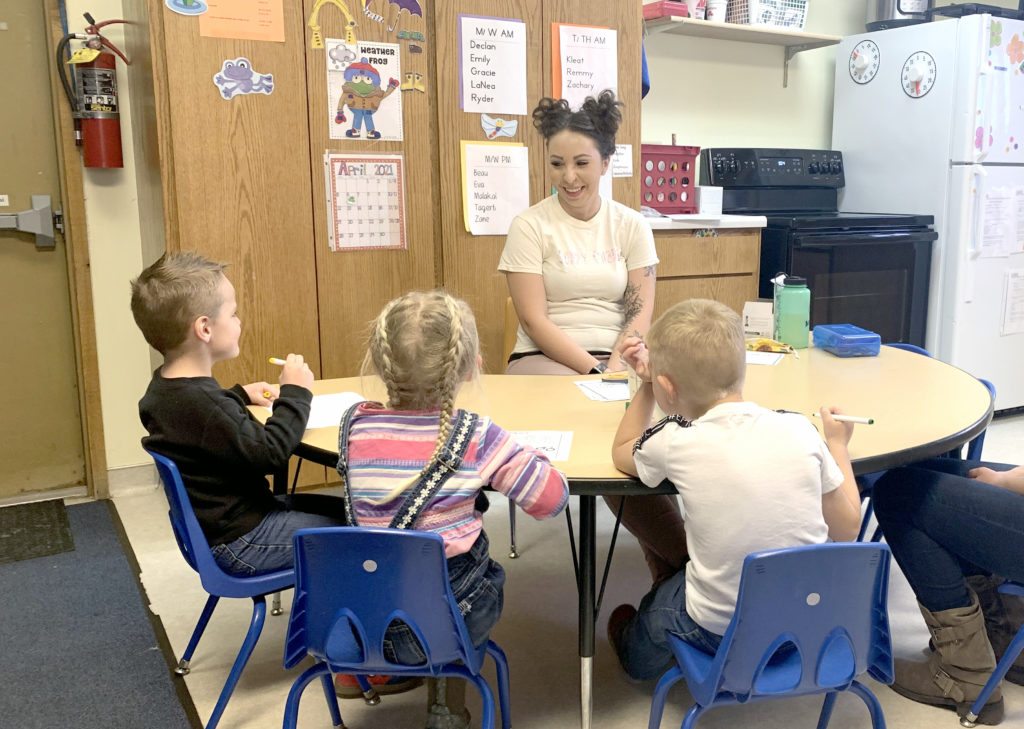 ◆ The LUCDA is Dedicated to Early Childhood Development in Western Wyoming.
The Lincoln Uinta Child Development Association (LUCDA) offers free developmental screenings to the children of Lincoln and Uinta counties.
The screenings happen twice a year, with the next ones in Star Valley planned for this Friday, April 9, in Afton and Thayne; and on Friday, April 23, in Alpine. These are for children ages three through five.
The LUCDA website says that they check each child's vision, hearing, physical development, social skills, language, speech, problem solving, and behavior.
The association's other main function is a preschool. Victor Noles, a classroom teacher and screener for LUCDA at their Thayne location, said, "I've had other experiences in other teaching areas and I can tell you right now this is the highest quality program that I've ever worked with, and would encourage everyone to at least come get the free developmental screening, and if then we can provide any other services or preschool for their child we would be more than happy to do that as well."

The preschool teachers keep students with special needs and those without in the same classes, but tailor their approach to each kid. Noles said, "We're a play-based program, but it's following a child's lead to figure out what they need and then help them to grow from where they are so that they can feel successful, be successful, […] and it can positively impact the rest of their life."
Screenings are free for all children, and parents are not required to enroll their children in the association's preschool.
Victor Noles brings a unique perspective to the organization because he did not always plan to work in education. He first worked in retail management before realizing he wanted to do something different. "It just wasn't what I consider a positive impact on people's lives and I really needed to do something different with my life." This pushed him to go back to school and get certified to teach both general and special education.
The employees of the LUCDA are dedicated to helping children with their development and do so with an eye to the children's future, "Luckily with our staff, everyone there is very passionate about what we do because we know this has a positive impact on not only right now, but [the rest of] their lives."
Tagged:
Lincoln Uinta Child Development Association
LUCDA