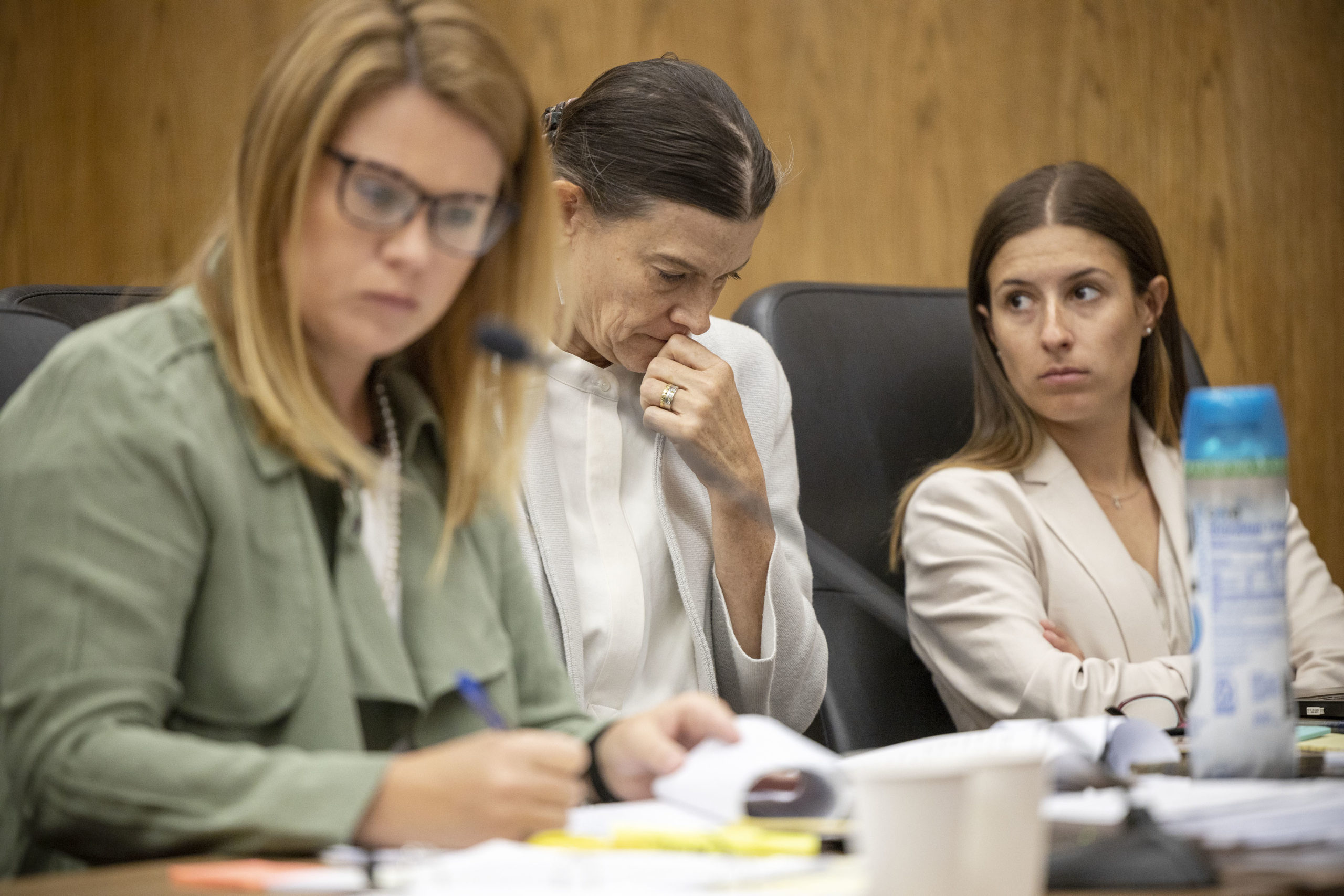 By Maya Shimizu Harris
Casper Star-Tribune
Via- Wyoming News Exchange
CASPER —It's unclear whether the Senate will get to debate the "Life is a Human Right" bill, the most ambitious and sweeping anti-abortion legislation the Wyoming Legislature has seen.
Over a week after clearing the House in a 46-16 vote, House Bill 152 still hasn't been assigned to a Senate committee for its first hearing in that chamber.
Senate President Ogden Driskill, who is in charge of assigning bills to committees, told the Star-Tribune on Friday morning that he's deliberating whether or not to bring the bill out of his drawer because of legal concerns and feedback from some constituents who are leery about getting rid of rape and incest exemptions.
The bill will die automatically if he chooses not to assign it to a committee. He said he aims to make that decision by Tuesday.
The "Life is a Human Right" act, sponsored by Rep. Rachel Rodriguez-Williams and 36 lawmakers from the House and Senate, would go further than the abortion trigger ban that's already on the books, erasing rape and incest exemptions, interpreting the Wyoming Constitution and giving lawmakers, by joint resolution, standing to intervene in potential court cases challenging the legislation.
Frederick Harrison, a Wyoming attorney who represents Wyoming Right to Life and who helped draft the bill, has previously told the Star-Tribune that it was written with the intent of addressing the questions and arguments that have come up over the course of litigation challenging the constitutionality of Wyoming's current abortion ban, which is blocked for now.
The debate around the "Life is a Human Right Act" is different from the one lawmakers had last year when the Legislature was considering whether or not to pass an abortion trigger ban, which it ultimately did.
That law is the subject of litigation right now, and enforcement of the ban is on hold.
The arguments for and against House Bill 152 aren't so much centered around anti-abortion or abortion-rights stances, but rather around the questions of what legal vehicle the state wants to use to ban the service moving forward.
Several anti-abortion lawmakers in the House who voted for last year's trigger ban have voiced skepticism about House Bill 152's legality. They say it would very likely violate separation-of-powers principles and run into other constitutional issues, and they worry that the bill, which would repeal the current abortion ban, could prolong litigation and possibly result in Wyoming having no abortion ban on the books at all.
An amendment by Buffalo Republican Rep. Barry Crago, a lawyer and anti-abortion lawmaker who voted for the abortion trigger ban last year, takes care of that last problem.
Crago's amendment makes the legislation a second trigger bill that would only go into effect if the current ban is overturned in courts.
But Driskill said he doubts the Senate would keep that amendment. Even if it did, the second trigger wouldn't allow the Legislature to learn from the lawsuit's outcome and write a stronger bill based on those conclusions.
What's more, he's still concerned about the Legislature passing a bill that's possibly unconstitutional and likely to be challenged in court.
The bill includes a "findings and purposes" section that makes interpretations of the Wyoming Constitution, a job that's reserved for courts.
It's not that unusual to include legislative findings in a bill, but it is unusual to use those findings to interpret the constitution, lawyers have said.
Though the legislative findings are non binding and courts can still come to their own conclusions about the meaning of the state constitution, lawyers have said that the bill could be challenged on the basis of unconstitutional intent.
"Courts do not react nicely to legislators telling them how to rule or act. That's a given," Driskill said. "Very possibly the end result, if I let this bill out, is we go for another three to five years with nothing happening."
Driskill said that he's a "believer in the process" and thinks it might be wiser to "let the process run" and then legislate based on the results of the pending litigation over last year's abortion ban.
"I do think [the courts] don't like when we write legislation that's reactive to what's in court presently, and we've traditionally killed every bill that does that," Driskill said.
Driskill met Thursday with Rodriguez-Williams and House Majority Floor Leader Hulett Republican Rep. Chip Neiman, a cosponsor of the bill, to discuss the legislation.
He's talked with attorneys about the bill and plans to meet on Monday with lawyers who helped draft it.
Neiman told the Star-Tribune that the hold-up on the bill came as somewhat of a surprise.
"Really, quite honestly, I just kind of figured when it got out of the House that it would get its opportunity to be heard on the floor," he said.
After learning that the Senate president might not allow the bill to proceed, Neiman said that he and Rodriguez-Williams decided to have a conversation with Driskill and try to answer any questions he had about the legislation. He said they "had a good visit with the President."
"We offered him our information that supported the position that we have: that this bill needs to move forward in order to answer the questions that [House Bill 92] doesn't." (House Bill 92 is last year's abortion trigger ban legislation.)
Neiman said he and Rodriguez-Williams were motivated to be "proactive" about approaching Driskill and offering him information because they "feel as if time is running out."
The deadline for bills to make it out of committee in the second chamber is Feb. 24. Neiman said he hasn't thought of anything yet as far as next steps if Driskill does not end up allowing the bill to move forward.
Let us know what you think!
Tagged:
House Bill 152
Life is a Human Right bill
Wyoming Legislature