After Gray's nomination, Wyoming Legislature looks to limit power of secretary of state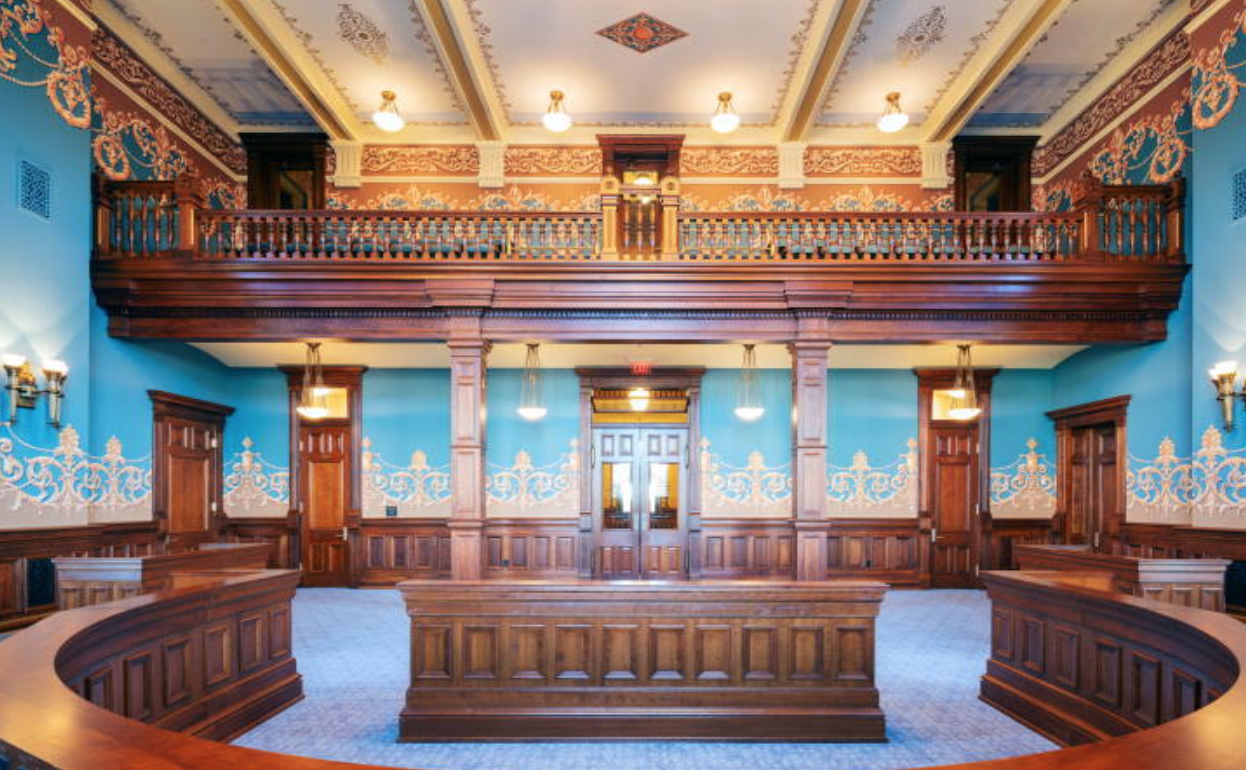 By Billy Arnold
Jackson Hole News&Guide
Via- Wyoming News Exchange
JACKSON — After a candidate who ran on mistrust of the 2020 election won the Republican primary to be Wyoming's top election official, a state legislative committee moved Thursday to consider a bill that would strip the secretary of state of its sole authority to oversee elections.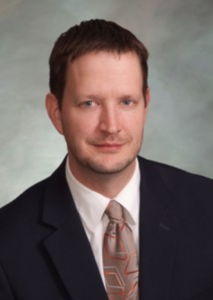 Rep. Dan Zwonitzer, R-Cheyenne, is co-chair of the Wyoming Legislature's Joint Corporations, Elections and Political Subdivisions Committee. He made the motion to have staff draft the bill, seeking a new elections entity that would be overseen by the state's top five elected officials: the Secretary of State, as well as Governor, Superintendent of Public Instruction, Treasurer and Auditor.
That structure is similar to how state officials currently oversee Wyoming's investments via the State Loan and Investment Board and school trust lands via the State Board of Land Commissioners.
The committee approved Zwonitzer's motion by voice vote.
Newsweek's senior politics reporter Nick Reynolds, a longtime Wyoming journalist who left the state in Oct. 2021, broke the news.
"We have a 2024 presidential election coming up. It's going to be very contentious. And I do have some concern that the most likely person who will be our next chief elections officer, secretary of state, has alleged that there may be nefarious activities at the ballot box in Wyoming, which I don't agree exists," Cheyenne Republican Dan Zwonitzer said, introducing the motion Thursday.
"I think our elections are safe and secure, probably more than any other state's in the country," Zwonitzer added. "I'm concerned, based on some of the rhetoric and the mailers I saw in regards to our most likely incoming secretary of state, that we may be in a precarious position when it comes to election administration for the next four years."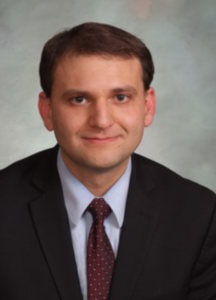 Rep. Chuck Gray, R-Casper, won the Republican Secretary of State primary with former President Donald Trump's endorsement.
Gray's campaign for the state's second highest office was underpinned by mistrust of the 2020 election. And, while other candidates in Republican primaries — including natural resources attorney Harriet Hageman, whom Trump endorsed to oust Rep. Liz Cheney from the U.S. House of Representatives — expressed confidence in Wyoming's election system, Gray ran on making "improvements" to the state's process.
Chief among them: Banning ballot drop boxes.
Shortly before Gray won the nomination, Senate President Dan Dockstader told the News&Guide he had "concerns" about Gray. Dockstader had earlier dropped out of the Secretary of State primary, endorsing Gray's main opponent: Sen. Tara Nethercott, R-Cheyenne.
Nethercott is a member of the Joint Corporations Committee.
"We have a successful system in place with our existing clerks," Dockstader said. "If he goes in and changes that to any great degree, then do we have to reinvent the wheel as to how we do elections in the state? And a state that, for the most part, people are comfortable with the security that's there?"
Gray has said that there was more fraud than the margin of votes separating former President Donald Trump's loss from President Joe Biden's victory, contradicting Trump Attorney General Bill Barr and other federal elections officials who have said there is no evidence of voter fraud widespread enough to have changed the outcome of the election.
Gray also sponsored showings of "2,000 Mules" on the campaign trail. That Dinesh D'Souza's flick alleged that Biden's victory in 2020 was due to "mules" paid by unnamed nonprofits to stuff drop boxes with potentially fake ballots in Arizona, Georgia, Michigan, Pennsylvania and Wisconsin — states Trump lost to Biden.
Reuters and other news outlets, including Fox News, have fact-checked the claims in the movie and determined that it doesn't show "concrete, verifiable" evidence of "widespread vote fraud."
Trump campaign affiliates launched more than 60 court cases alleging voter fraud, but early all have been dismissed.
D'Souza has a history of promoting conspiracy theories and admitted in 2012 to violating federal campaign election law by attempting to donate $20,000 to a Senate campaign through straw donors.
The day before the election, WyoFile reported that Gray's campaign had sent "unsolicited" text messages reporting that Nethercott was "being sued for lying and slander," "investigated for violating state campaign $$$ law," and "giving herself a $30k tax-payer-funded raise."
WyoFile's fact check found none of the allegations were true.
Monique Meese, communications and policy director for the secretary of state's office, told the Cowboy State Daily she'd resigned last week because Gray won the nomination.

Let us know what you think!
Tagged:
Nick Reynolds
Rep. Chuck Gray
Rep. Dan Zwonitzer
Senate President Dan Dockstader
Wyoming Legislature's Joint Corporations Elections and Political Subdivisions Committee
Wyoming Secretary of State