Afton Food Pantry accepts donation from Broulim's and Associated Foods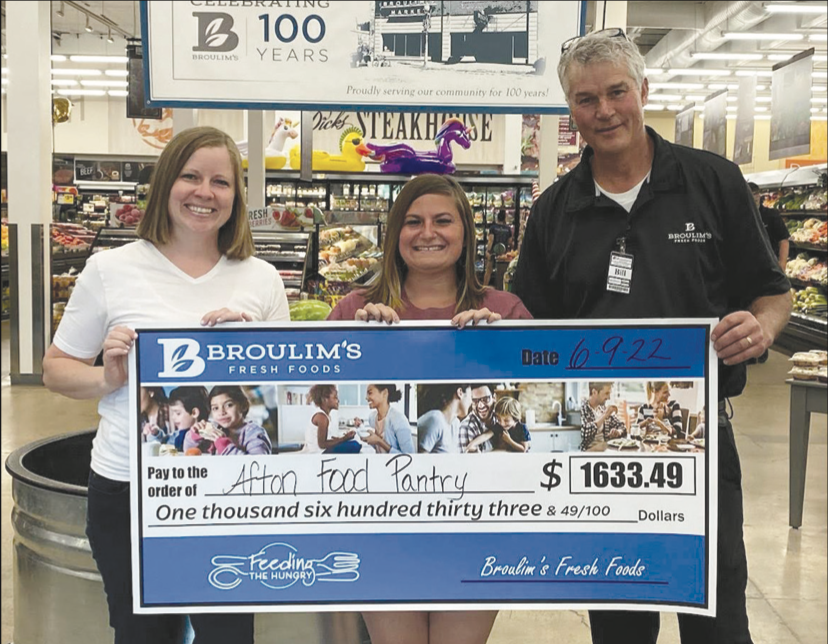 ◆ Food Pantry officials are extremely concerned about their continued ability to feed the hungry in Star Valley.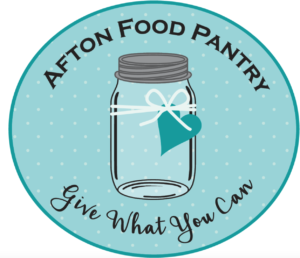 Afton Food Pantry accepted a donation of $1633.49 from the Feeding the Hungry Food Drive through Broulim's in partnership with Associated Foods and other corporate food manufacturers. Broulim's Store Director Bill Daniel presented a check to Food Pantry Director, Sierra Mitchell on Thursday, June 9.
"We are so thankful for their donation," Mitchell told SVI in an interview Monday. "We are serving extremely high numbers right now. We have done our math and a donation like this buys us about two months of produce. We were worried we would have to cut out the fresh produce due to the demand of numbers and tight funding. Last time we received this donation, it bought us almost four months of produce, but this time, it's two months because of the higher price of goods and the increased number of families we are serving."
Officials at the food pantry have been concerned about the ongoing challenge of meeting the needs of patrons amidst rising costs and inflation.
"We are very concerned moving forward with how we are going to be able to maintain distribution of fresh, nutritious food items. We are serving almost triple the summer numbers that we have served in the past. Businesses can't give to the Food Bank of Wyoming like they used to. They are selling items, but what we are used to receiving for donation is just not coming anymore. The economic situation is affecting us, and the pantry is having to pay full price for goods that go out from our facility. We are taking a bad hit. These numbers are worse than COVID numbers. It's going to take generous support like this donation from Broulim's and its associates, because we cannot maintain such a high number of families to feed without continued support."

Acknowledging the fact that the entire community is feeling the economic crisis and tightening purse strings, Mitchell's concerns identify the reality that every dollar spent in our community is buying less.
"In the Feeding the Hungry Food Drive, everyone feels the crunch, and it's the worst right now. We are buying way more food, and we have already hit what we spent on the entire year last year in food costs, and we are barely halfway through the year. It's because we are all feeling the crunch."
Another concern created by the economic inflation is that, unlike in the past, the Food Pantry may be unable to pay for the processing of animals donated to the Pantry from the livestock auctions at the county fair.
"We will have to go to the donor and ask them if they can pay for processing. It's just a big domino effect right now. We are all – and I mean straight across the board, because I have talked to other food agencies – We are all feeling the crunch. It's the worst it's been. Ultimately, we will have to look at what we are given and tell the patrons that we will have to scale back."
Pantry officials are having to get creative, but in the meantime, they are extremely grateful for this generous donation from Associated Foods and its partners. It's Feeding the Hungry more nutritiously for just a few more months.
Let us know what you think!
Tagged:
Afton Food Pantry
Associated Foods
Bill Daniel
Broulims Fresh Foods
Feeding the Hungry Food Drive
Sierra Mitchell