Afton upgrading parks, water and sewer in 2022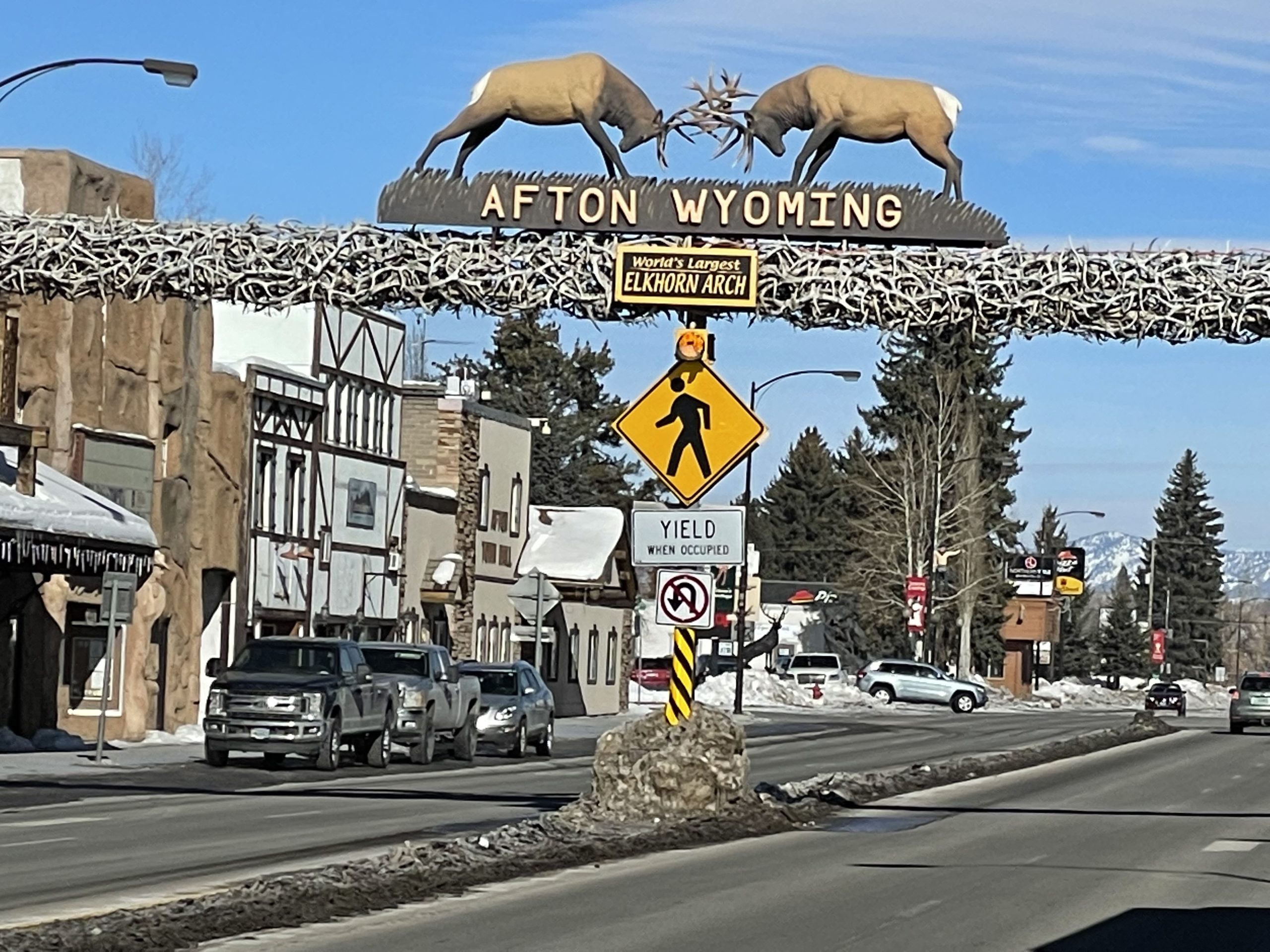 ◆ Afton Star Hill, also part of 2022 improvements.
The Town of Afton is preparing for 2022 with improvements planned the community parks, Star Hill and infrastructure upgrades associated with water and sewer.
Violet Sanderson, Afton Town Administrator, said committees will be called on to help with the projects.
"The town is putting together committees for master plans in both parks. This include Star Valley and Canyon View parks," she explained.
The committees will oversee surveys for boundaries, easement, topography and other plans. "We will be working with a landscaping architect for the plans, but we want the community very much involved," advised Sanderson.
Some of the improvements will be focused on the ball fields, playground equipment and walking paths.
Sanderson said there has been interest in expanded baseball programs with improved fields.

Working with a Special Use Permit from the Bridger-Teton National Forest, the Town of Afton is preparing for improvements on Star Hill east of the community. This will include structure, trails and lighting projects. Sanderson said a small committee will meet Feb. 3 on the Star Hill project. The town has opened an account at the Bank of Star Valley to accept donations for the Star Hill project.
"We want this to be a community effort," she said. "We want this to be an historical landmark in the valley," she said.
Sanderson advised that several building permits are underway in Afton, including the Rock Bridge and Honey Bee subdivisions and the area around the Star Valley Temple. She said a 52-lot subdivision has been approved by the town for property behind the Temple, with an additional 42 lots at the Honey Bee subdivision on the south end of the community.
Sanderson said other property owners adjoining the town have sought information on annexation, possibly in 2022.
To accommodate the growth, the town is looking at improvements to the sewer lagoons.
The town administrator noted adequate water supplies for Afton, but a need to upgrade the sewer system west of town.
"We are doing hydrophilic updates with the sewer lagoons," she explained. "We need to put in larger cells and aeration improvements to help with smell and evaporation. That will be one biggest infrastructure projects in the next year."
Sanderson also noted business improvements and business additions that have occurred in the past year, in addition to a notable increase in tourism traffic.
"We're excited to see the growth happening and most of the state is feeling this in some way," she concluded.

Let us know what you think!
Tagged:
Star Hill
Town of Afton
Violet Sanderson