Alpine continues with new projects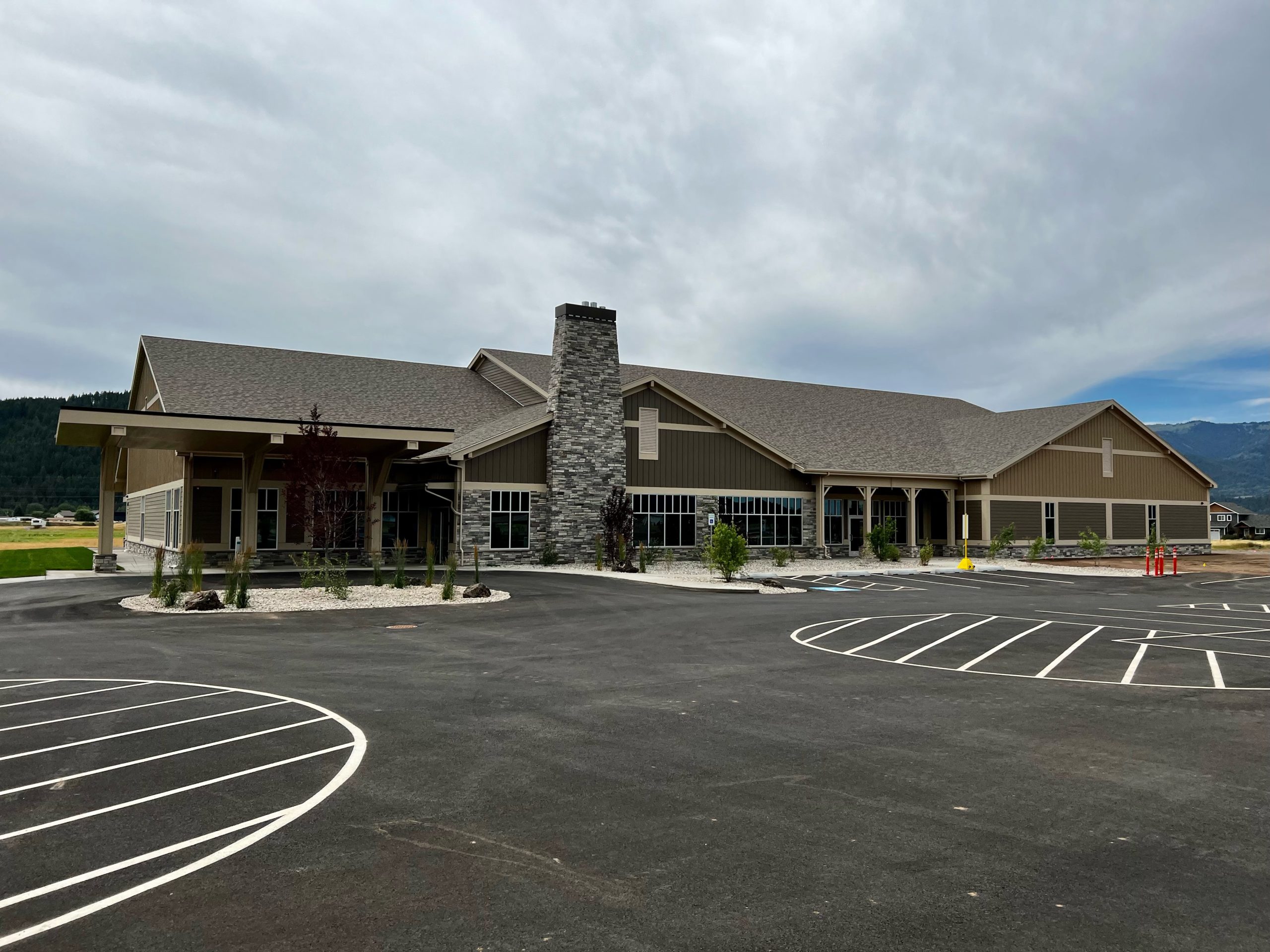 ◆ Community leaders discuss school and recreation center.
With the opening of the new Alpine Health Clinic, plans continue for new projects, including a new hotel, and early discussions are underway for a school and recreation center.
The 66 -room Cobblestone Hotel was announced at the Alpine Civic Center on Sept. 14, attended by Mayor Kennis Lutz and council members Jeremy Larsen and Justin Fritz.
The Star Valley Chamber of Commerce was also in attendance to welcome the hotel's announcement.
The facility will be located near the retail stores and banks on Greys River Road.
Across from the hotel location and associated with the residential area leading into the Greys River area, a new pathway is under construction that will accommodate foot and bicycle traffic.
"We have a 10-foot wide pathway up the Greys River," said the mayor. "It will be paved and when completed the bus stop will be lit."
He continued, "I have tried for the last 10 years to get lighting at the school bus stop. When those kids are out there at 7:00 in the morning, it is dark. We need that lit up so people can see them. It's just part of the project."
Mayor Lutz concluded, "We just have a lot going on. The medical center just opened. The town is booming and we try to stay abreast of the developments."
Suggesting possible changes in other parts of the community, the mayor acknowledged recent discussions for a possible recreation center and school zone.
"It's been a lot of fun," he said of the ongoing work. "I would like to follow up with the rest of the projects we have in the works right now, including a new water system and the new rec center. I'd like to get these things finished up before I get done here."

Let us know what you think!
Tagged:
Alpine Civic Center
Alpine Health Clinic
Cobblestone Hotel
Jeremy Larsen
Justin Fritz
Kennis Lutz
Star Valley Chamber of Commerce
Town of Alpine