Alpine continues with plan to protect homes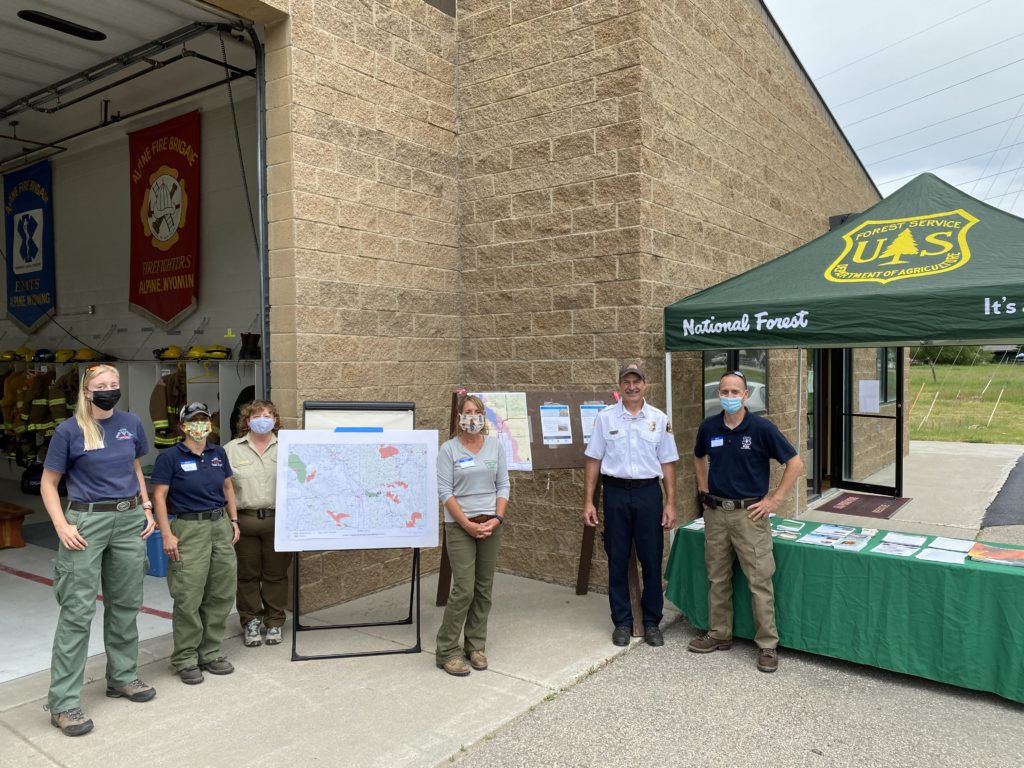 ◆ Community education efforts ongoing.
"I am very concerned about the risk of wildfire to the communities we protect," Alpine Mike Vogt told SVI Editor Sarah Hale in 2019. "As communities expand into the wildland interface our exposure increases."
At the time, Vogt and others in the Alpine area put together a plan to mitigate wildfire risks in a community completely surrounded by the Bridger-Teton and Caribou-Targhee national forests.
Vogt invited all the agencies associated with wildfire protection, local, state and national, together for a series of meetings based out of the Alpine Fire Department. Following the meetings, the Alpine Area Wildlife Protection Coalition was formed.
"Once we decided what our concerns were, we started reaching out to our partners," Vogt recalled of the early efforts in 2019. "We had a federal group, that is hard to have come, and they came and analized our area with our community mitigation assistance team. They helped us create the Alpine area coalition, formed with all of our different partners and it has been a good coloboration.
The coalition was invited to return to Alpine on Saturday, June 20 to share their findings as part of an informational display at the Alpine Fire Department. Information on the U.S. Forest Service Firewise program, designed to offer instruction on home and building protection, was also available.

"We still have the firewise program going on," Vogt explained at the Saturday event in Alpine. "People are making appointments. They will do an assessment of your property and offer suggestions on saving your home if there is a fire."
He noted the coalition is working on grant programs to help bring in contractors, if needed. "We're also looking at grants that would help contractors work with the people and their neighborhood," Vogt added.
As for the Firewise program, Vogt advised, you can also stop by the fire station anytime.
We already have priority neighborhoods," he concluded. "We are looking at the area and we are trying to be proactive. We're trying to do as much as we can."
Tagged:
Alpine Fire Department
Alpine Wyoming
Bridger-Teton National Forest
Caribou-Targhee National Forest
Mike Vogt