Alpine Fire and EMS Fundraiser brings in over $30,000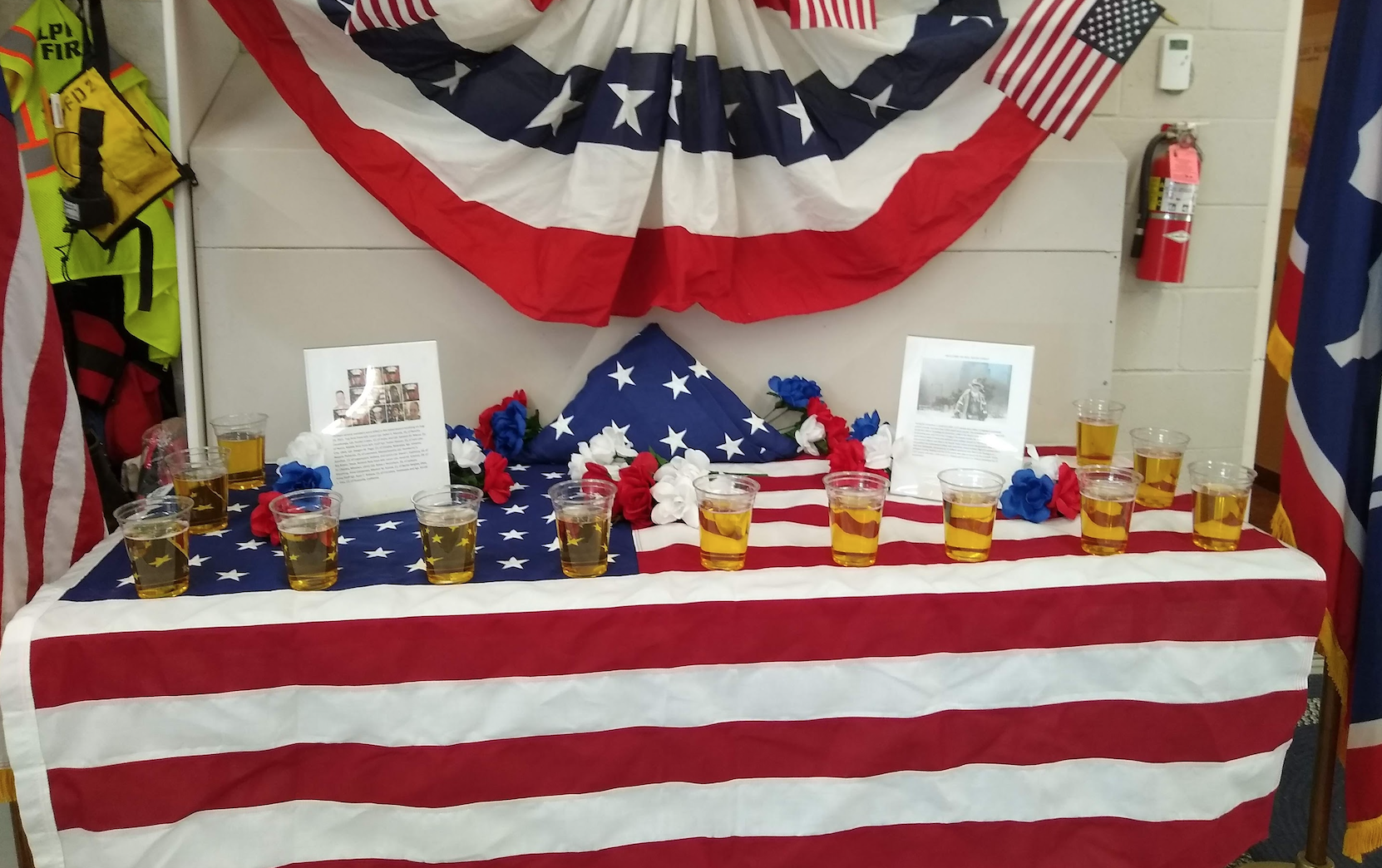 ◆ Guests and businesses generously opened their wallets, donating goods and funds.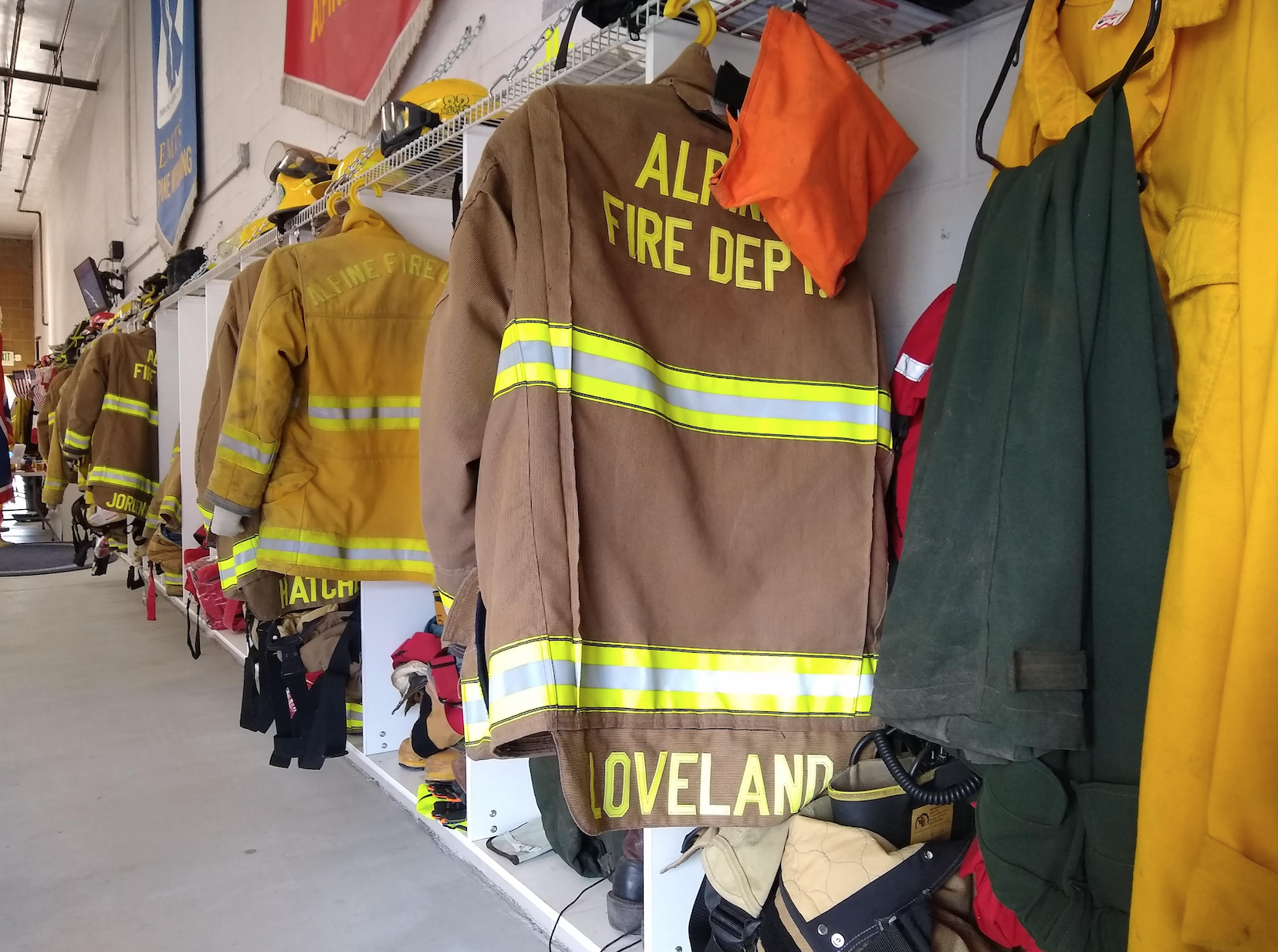 Community members in Alpine gathered Saturday, September 11 at the Alpine Firehouse for the annual Fire and EMS Fundraiser, where opening ceremonies commemorated the 20-year anniversary of the 9/11 terrorist attack on the Twin Towers and featured a prayer for the 13 fallen service members who were killed in Kabul only three weeks ago. Everyone gathered to sing "Amazing Grace" in tribute all our fallen heroes.
"This is an annual event that we started years ago, and we try to make it as close to September 11 as we can each year," Mike Vogt, Alpine Fire Chief, told SVI News in an interview at the event. "We didn't do it last year because of COVID, but traditionally, we try to bring the community together. The fire department can't take donations, but the EMS operates on donations. It's about raising operational funding for the ambulance service here and bringing the community together to have a good time."
Guests and businesses generously opened their wallets, donating goods and funds in support of the Alpine Community Outreach Programs administered by the Fire and EMS Departments in Alpine. At the end of the night, with bills paid, donation coffers boasted $16,000 in raised funds, which is the most they have ever received from this annual event.
"It's great to get people out and introduce ourselves to them again so they can see what we do," said Phil Jorgensen, Alpine EMS Chief. "Instead of wondering who is going on the calls, they can meet and see who is going on the calls. We want to bring the community closer. When we show up to the door, we want them to see a familiar face, not a stranger. When they call, we want them to know that someone IS going to be there."

Funds donated and raised at the event stay in the community and go towards community outreach efforts that the Fire and EMS organizations operate.
"This last year for Christmas and Thanksgiving, we got money together for families that didn't have food or money for presents for the kids," explained Vogt. "There was a gal that was displaced, so we put her up at the Flying Saddle for a month, because her house wasn't livable."
Hundreds of Alpine residents enjoyed food, drinks, bounce houses, a dunking machine, ERMC's Life Flight Helicopter, and live and silent auctions. Items that sold at auction included a 2022 Polaris snowmobile, a trip to Disneyland, a trip to Scottsdale, Arizona and an AR-15 rifle. A 9mm handgun was also awarded to a drawing winner. Door prizes, laughter and friendship circulated abundantly.
Alpine Fire Auxiliary, made up of spouses to the Fire and EMS personnel, organized and ran the event behind the scenes and collected auction items.
"I just want to thank all the businesses out there that donated to us," said Jorgensen. "Businesses in Alpine, Jackson, Thayne and Etna donated generously. Everything here is valuable. Everyone was so willing and ready to donate without hesitation."
Let us know what you think!
Tagged:
Alpine Community Outreach Programs
Alpine Fire & EMS
Alpine Fire Chief Mike Vogt
Phil Jorgensen