Alpine Fire Department joined by Thayne and Afton on Saturday fire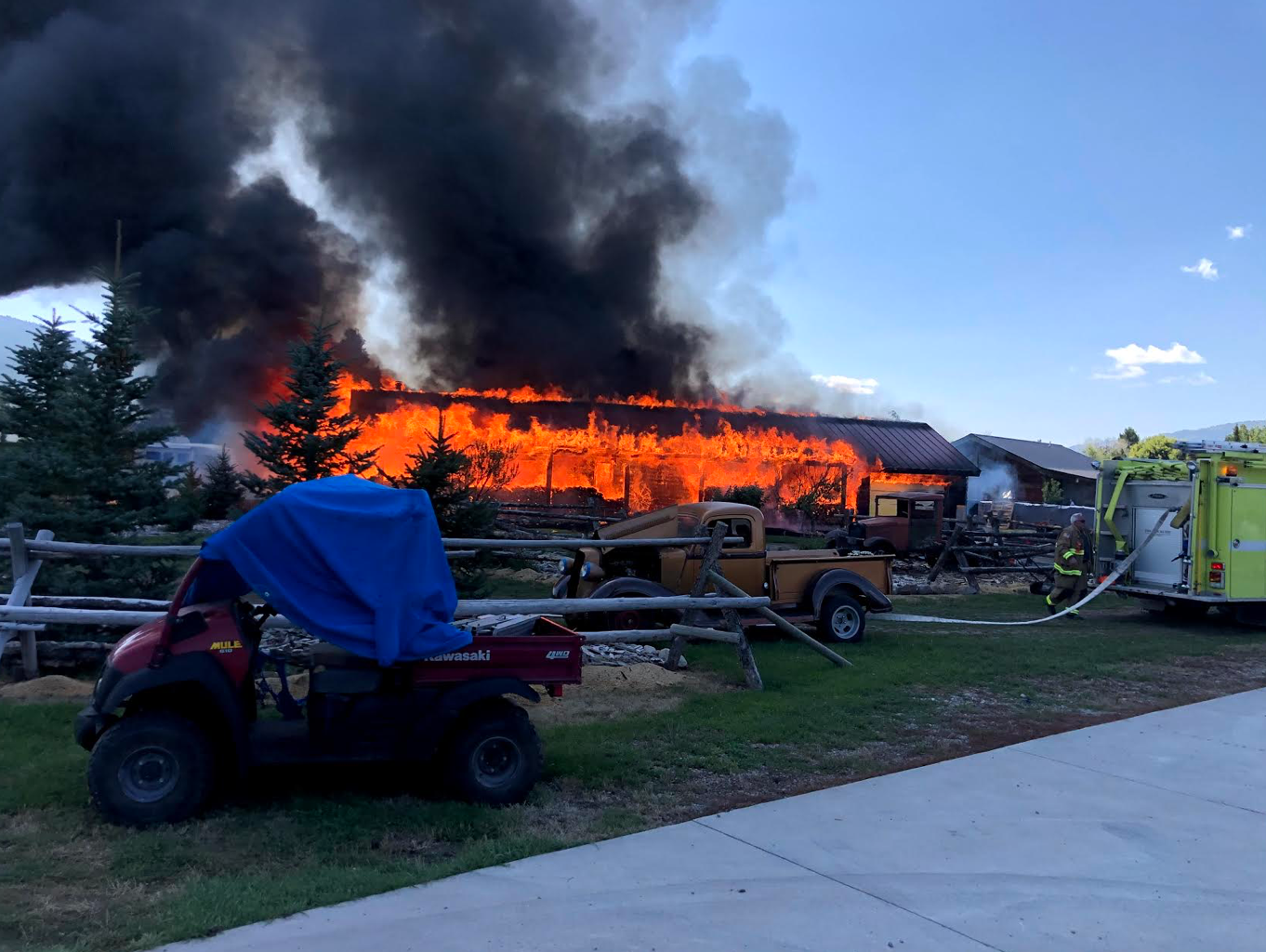 Star Valley's Fire Departments came together just after noon on Saturday, Aug. 28 to battle a structure fire on Old Alpine Road. Alpine Fire Chief Mike Vogt said the Alpine Fire Department, dispatched at 12:09 p.m., requested mutual aid from the Thayne and Afton fire departments because of a potential fuel storage truck at the site.
Chief Vogt reported, "It was believed the garage next to this address was involved and that garage has a fuel truck with jet fuel." He continued, "But upon arrival we found a fully engulfed structure and not the garage, so additional units were still proceeding. There were no hydrants in the area, so a water shuttle was in operation."

After the fire was extinguished, the chief reported fire fighters monitored the scene into the evening hours.  "Assistance was graciously given with use of a track hoe to remove debris for mop up. Units were on scene until 6 p.m. and returned around 9 p.m. to check for hot spots and flare ups. "
Chief Vogt expressed appreciation to the fire departments for their cooperation and offered a note of apology because the call came when a Afton fire fighter's memorial services was underway. "We want to thank everyone for their assistance, Thayne Fire, and Afton Fire. We were sorry to have to interfere with the Celebration of the life for Afton Firefighter Alan Sessions."
Photos provided by Dan Harrie.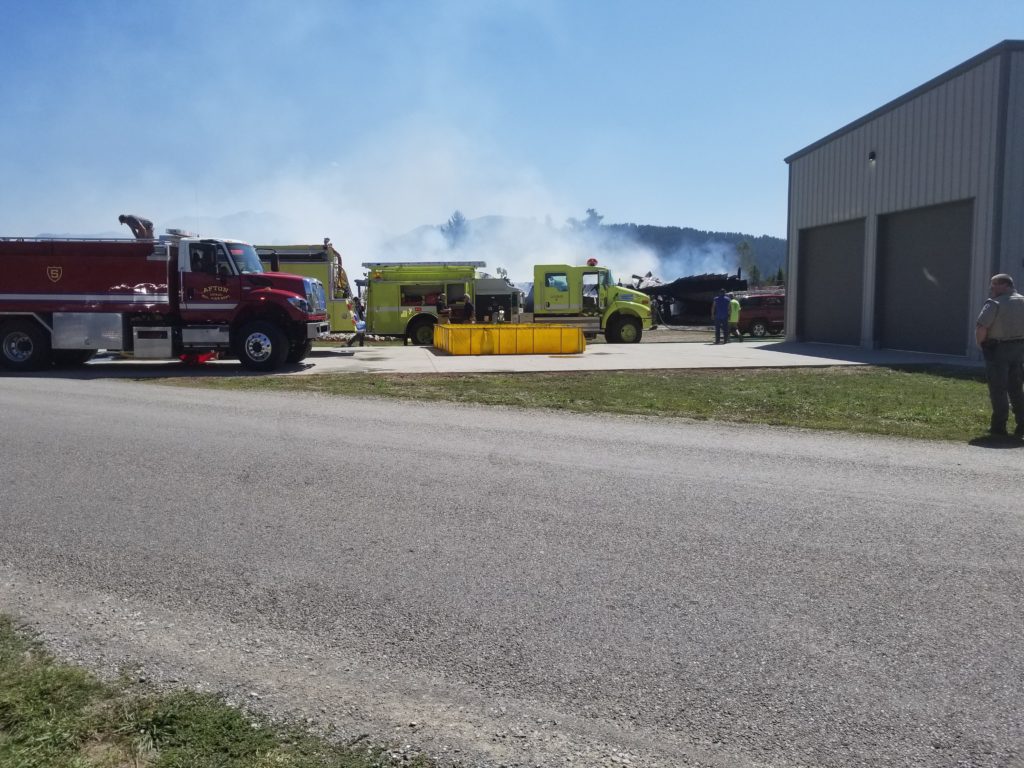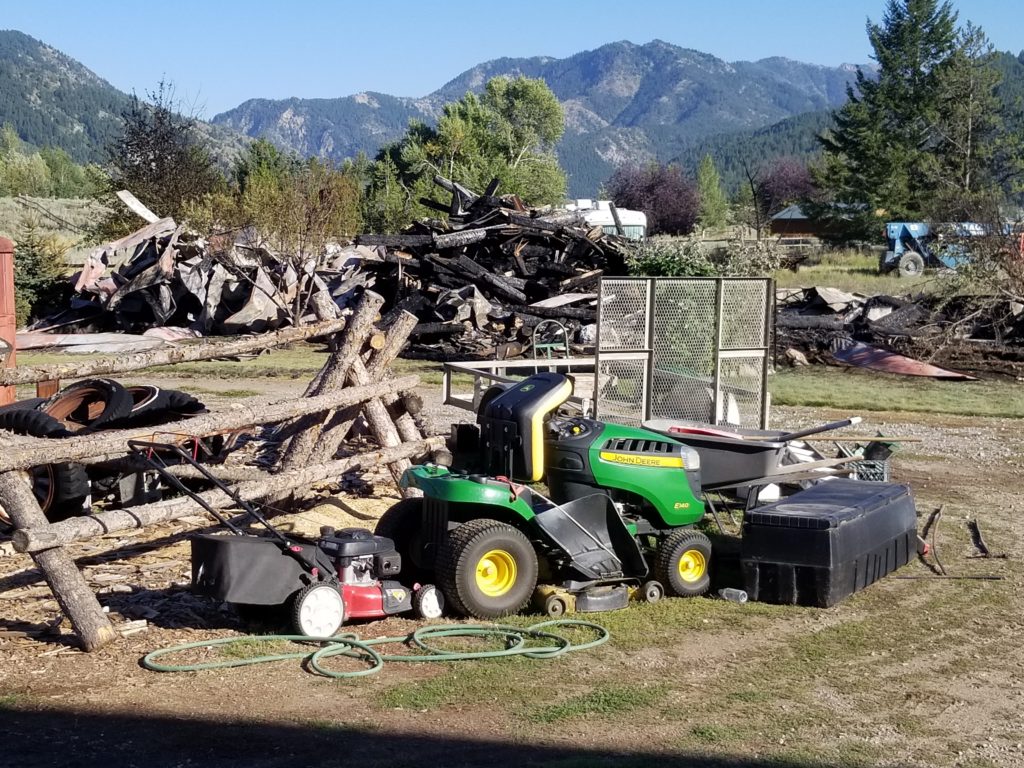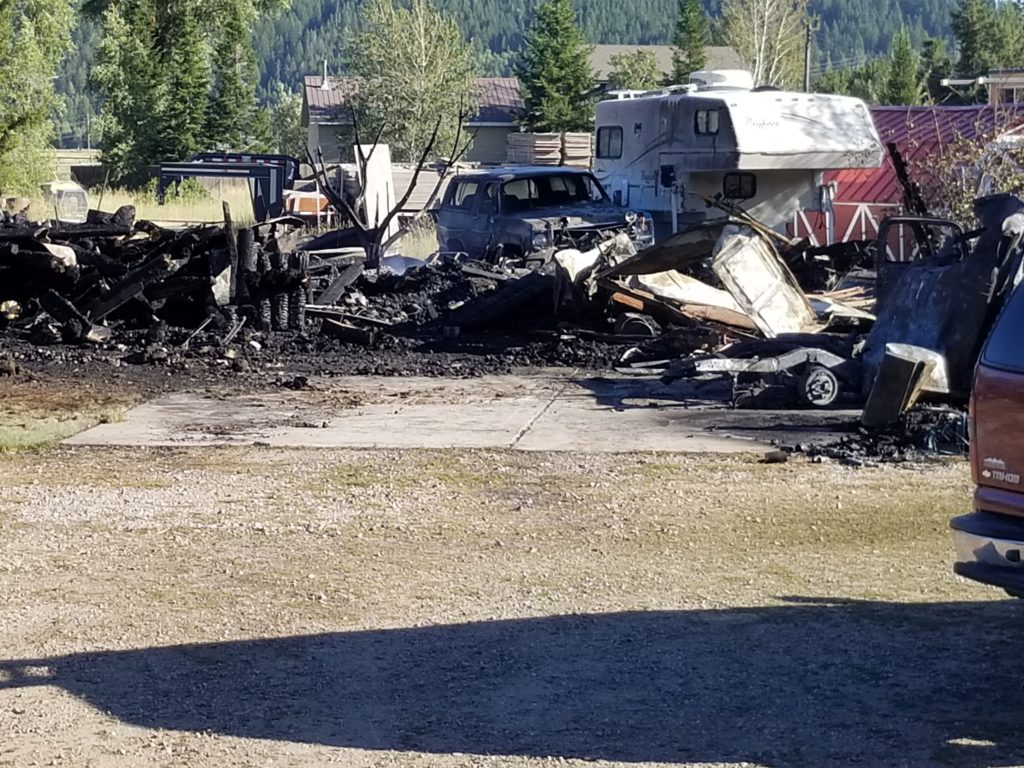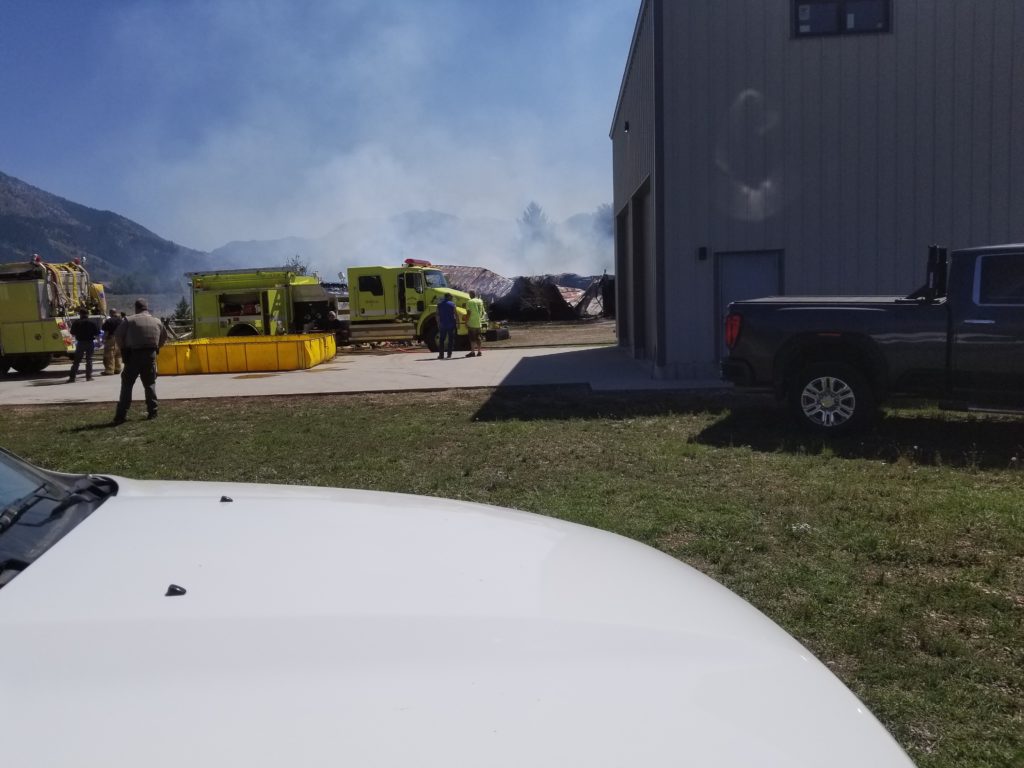 Let us know what you think!
Tagged:
Alpine Fire Department
Mike Vogt
Star Valley Fire Departments