Alpine Mountain Days Bigger than Ever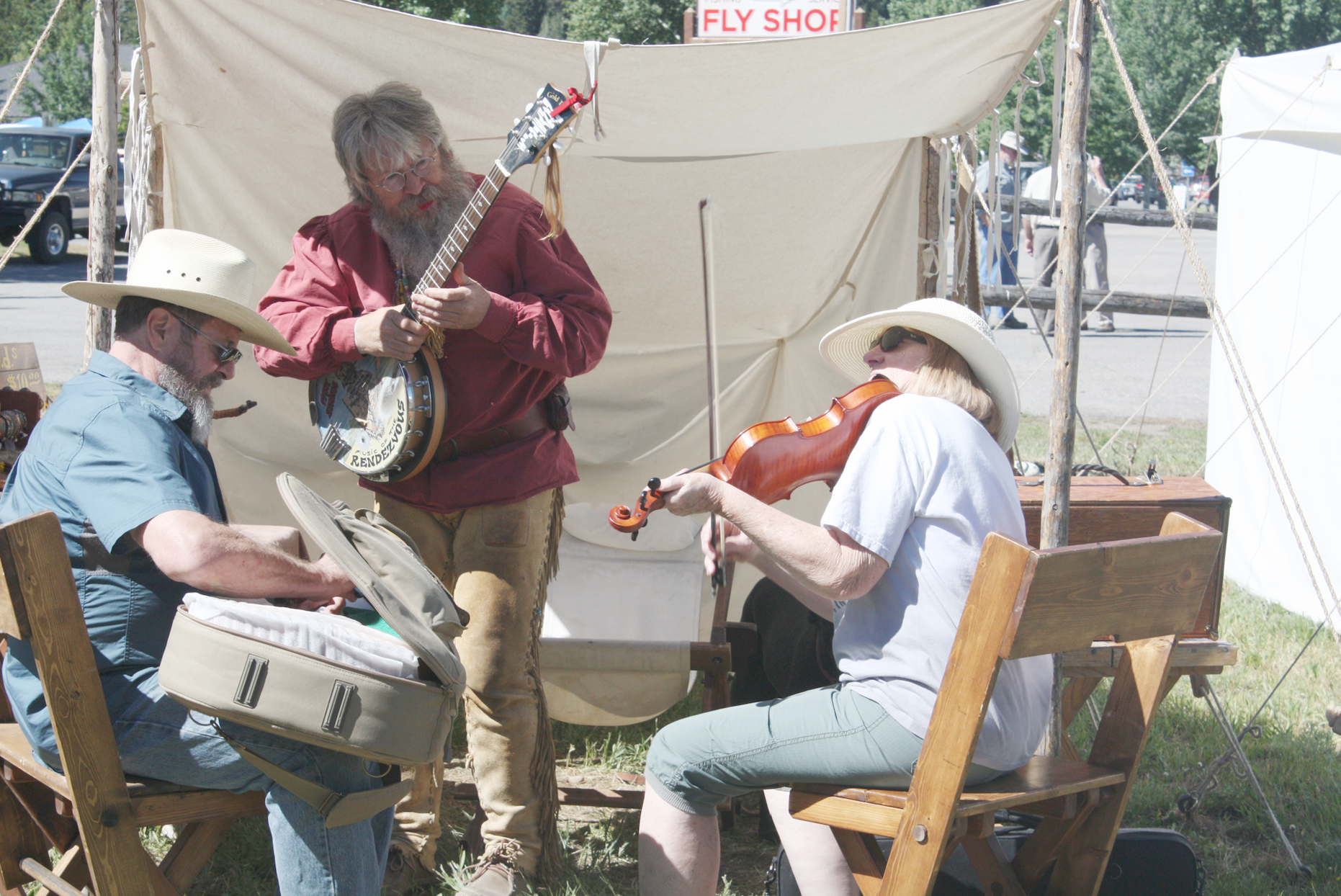 ◆ The 32nd Annual Festival will be June 24-26.
For summer fun for the whole family that celebrates Wyoming's heritage, look no further than Alpine's Mountain Days. The annual festival will be held June 24-26, and the town is looking forward to a large gathering this year.
"We have more vendors than ever," said Alpine Administrative Assistant Melody Young.
Over 65 vendors are slated to attend this year, ranging from food to merchandise. Local clubs will also be there fielding activities like Star Valley Dance, which will be offering face painting.

This year's Mountain Days marks the 32nd year the town has put on the festival. Most of the activities will be based at the Donn Wooden Civic Center in Alpine, but the iconic mountain men will be near the Cowboy Fireworks store. There will be something for everyone at Mountain Days. For the kids, bounce houses will be available throughout the weekend. A candy cannon fires every hour as well. Native American activities will be running all weekend, with dancers from the Salt Lake City area performing periodically.
Mountain Days opens on Friday at noon with the Opening Ceremony by the Alpine American Legion Post. Friday's festivities wrap up at 7 p.m. with live music at the gazebo.
On Saturday, the festival starts with a free pancake breakfast from 8 to 10 a.m. sponsored by the Bank of Alpine. The Teton Raptor Center Program will show off their birds at 1:30 and 3:30 p.m. For those looking for some friendly competition, a cornhole tournament starts at 2 p.m. on Saturday at the American Legion Ball Field.
The final day of the festivities kicks off with another breakfast at 8 a.m., this one sponsored by Alpine Broulim's. Mountain Days will end on Sunday at 3 p.m. with a raffle drawing and closing ceremonies.
Let us know what you think!
Tagged:
Alpine American Legion
Alpine Mountain Days
Donn Wooden Civic Center
Teton Raptor Center
Town of Alpine