American Cancer Society calls on Wyoming to halt Medicaid renewal process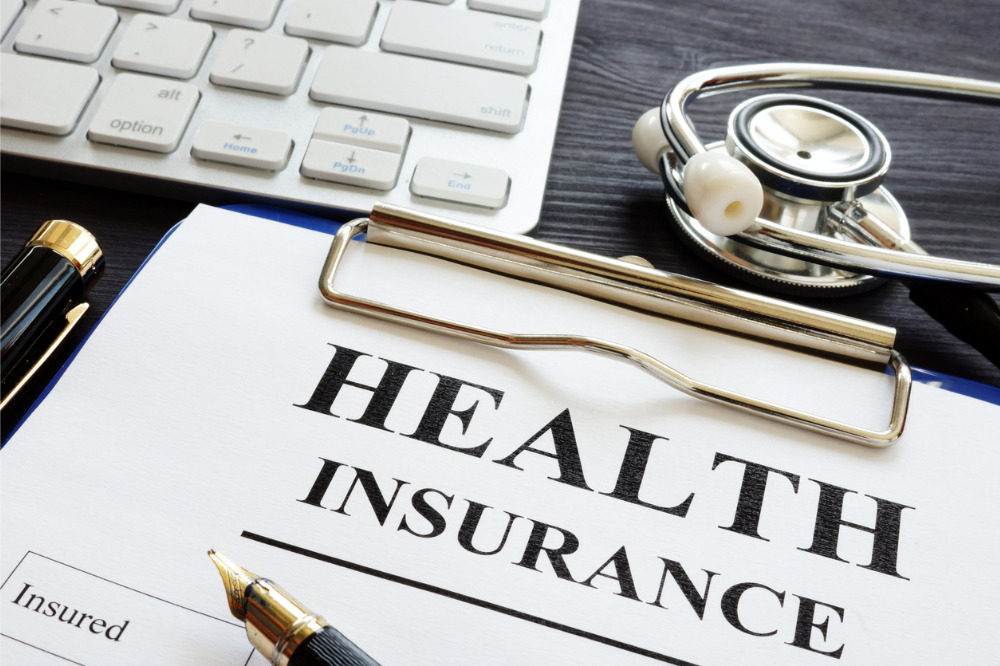 By Jeannette Boner
Jackson Hole News&Guide
Via- Wyoming News Exchange
JACKSON — With thousands in the state losing health care coverage to the Medicaid renewal process, the American Cancer Society's Cancer Action Network is asking the state to temporarily halt the process.
"In light of the massive loss of coverage for potentially eligible individuals, we urge Wyoming Department of Health to pause the process temporarily and ensure more Wyomingites don't lose critical coverage they need," said Kristin Page-Nei, the Wyoming government relations director at the Cancer Action Network, a policy arm of the national nonprofit.
"A temporary pause will provide the opportunity to improve the process, including being diligent in assessing and confirming that those losing coverage are in fact, no longer eligible, as well as directing them to alternative coverage options," she said in a news release.
Medicaid is a joint federal-state insurance program that pays for the medical and long-term care of qualified low-income individuals and families. In 2020, the federal government stopped Medicaid and the Children's Health Insurance Program eligibility reviews in all states, including Wyoming, in exchange for temporarily increased federal funding.
In March, the Wyoming Office of Medicaid announced it would start reviewing all individuals receiving Medicaid as part of the federal government's "Unwinding and Returning to Regular Operations after COVID-19" initiative. States will have up to 12 months to return to normal eligibility and enrollment operations.
However, coverage has ended for more than 10,100 Medicaid recipients and clients who receive coverage through the Children's Health Insurance Program because people did not know they needed to renew or simply did not complete the paperwork required, the Department of Health reported.
Children affected
About three-quarters of the procedural terminations to date involve children, who always have been Wyoming Medicaid's largest enrollment group.
"We believe many individuals who did not return forms may have realized they or their family member were no longer eligible," Lee Grossman, state Medicaid agent and Division of Healthcare Financing senior administrator with the Wyoming Department of Health, said in a news release. "At the same time, we are concerned about enrollees who did not complete the renewal process but who may still be eligible for services. We absolutely want them to remain covered."
Page-Nei said the state is working hard on all fronts to get people renewed or covered through the insurance marketplace.
"I really want to reinforce that there is no ill intent," she said of public agencies working to "unwind" from the pandemic.
"Everyone is working hard to make this process as smooth as possible."
However, she added that better data could help determine how to make the renewal process stronger. "The redetermination process must undergo a thorough evaluation when such an alarmingly high number of people are not being renewed," she said.
Page-Nei told the News&Guide that the American Cancer Society's Cancer Action Network will be meeting with the Department of Health and other stakeholders at the end of August to discuss whether a pause in the renewal process would be feasible.
The Department of Health does not have specific data on county-by-county renewals, nor does it track renewals based on race or gender.
Kim Deti, Health Department public information officer, reported that calls to customer service for renewals are increasing. The average speed to answer inbound calls to the customer service center in July was 1 minute and 19 seconds. The abandonment rate, or the rate at which folks hung up trying to reach customer service, was 0.45%, or less than 1%.
With only two weeks' worth of August data, the Health Department is reporting that call volume is up. With increased calls, the average speed to answer as of last week was 3 minutes and 26 seconds. The abandonment rate climbed to 2.10%.
According to a report by Kaiser Family Foundation, most Medicaid enrollees were not aware that states are now permitted to resume disenrolling people from the Medicaid program following the end of the COVID-19 public health emergency, and nearly half report that they have not previously been through the Medicaid renewal process.
Finding support
Jodi Pond, director of Teton County Public Health, said her staff is busy helping to renew or enroll community members into the health programs. She said support for enrollment and navigation of the Medicaid process was normal at this time.
There are a variety of ways community members can find support for enrollment and renewal.
Public Health hosts Community Health Outreach Worker hours every week at Teton County Library. The program connects community members with all the different medical/social services they have access to. The group meets every Friday from 2 p.m. to 4:30 p.m. in Study Room 5.
Enrollees can update their contact information or go through the renewal process online, if it's their turn, via WeSystem.wyo.gov or by calling 855-294-2127. Help is available in English and Spanish. For more information, contact Odalis at 307-732-8460.
Not all Medicaid clients will receive renewal notices at the same time, with a portion sent each month. The state will allow up to 90 days after Medicaid coverage has ended to renew. If people are found to still be eligible, coverage can be backdated for up to 90 days.
For those who did not qualify for Medicaid and do not have the option of private insurance, marketplace insurance can be found at EnrollWyo.org.
Let us know what you think!
Tagged:
American Cancer Society Cancer Action Network
COVID-19
Jodi Pond
Kristin Page-Nei
Lee Grossman
Teton County Public Health
Wyoming Department of Health
Wyoming Office of Medicaid