American Legion Post 46 presents flag to students of Etna Elementary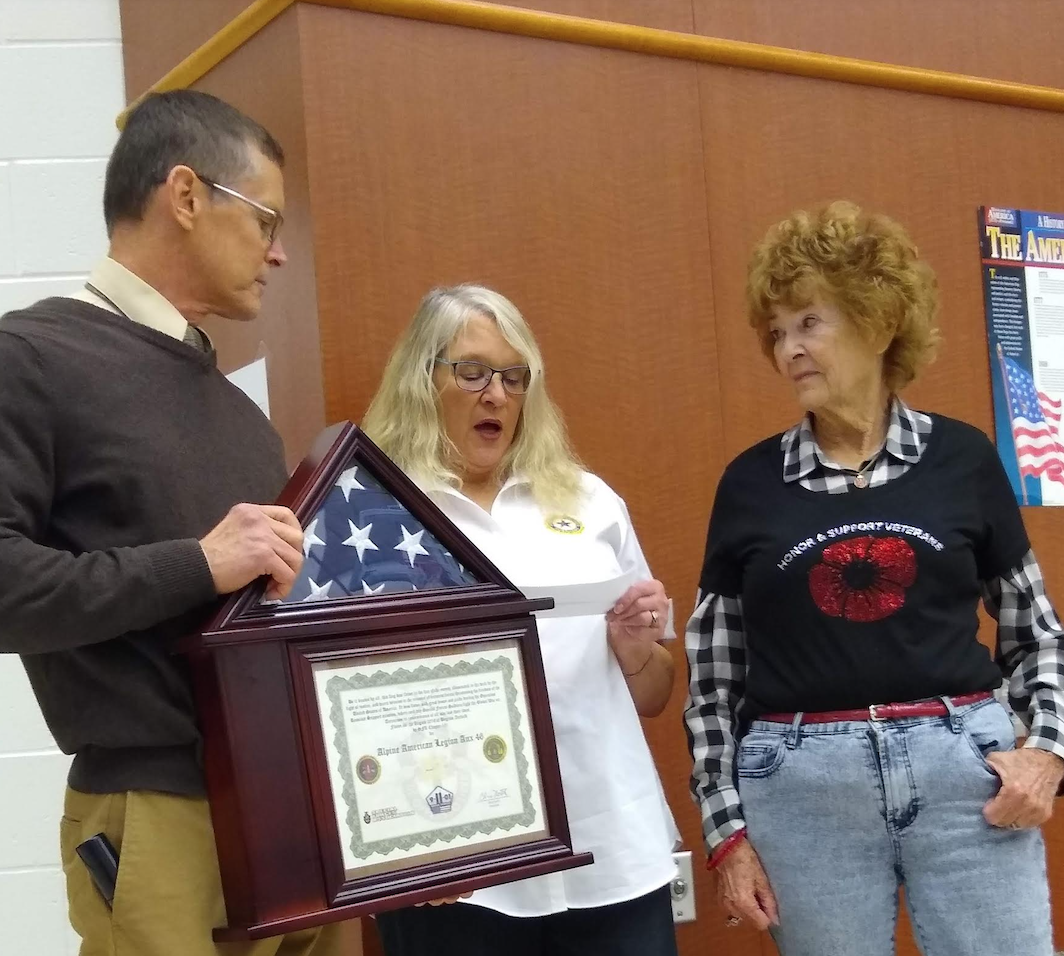 ◆ The flag was flown at Bagram Airfield Afghanistan.
Alpine American Legion Auxiliary Post 46 has chosen to present Etna Elementary School with an American flag that was flown August 26, 2018 at Bagram Airfield Afghanistan, by Special Forces Chapter 101.
Brenda Widhalm and Nancy Hale visited EES as representatives of Post 46 and gave the flag to the students in the Veterans Day assembly on November 10.
During the presentation, Widhalm explained the reason for the meaningful gift, indicating the role that students had played in supporting the troops in Afghanistan during recent conflicts there.
Dedicated to Post 46 for their continued and faithful support of the soldiers through their Troop Box Project, the flag was a gift from soldiers involved in Operation Resolute Support.

"We would like to present this flag to you," stated Widhalm during the presentation. "[The men and women in service] appreciated the boxes that we filled with your letters and cards so much that they sent us a flag and a certificate giving it to us, and we are in turn giving it to you. We hope that you will display it and fly it on special occasions."
Mounted in a finely-crafted case, along with a certificate that verifies its authenticity, the flag will be displayed and occasionally flown at the school for students to remember the value of their own contributions to the cause of liberty.
"We send these troop boxes," Nancy Hale explained about the Auxiliary's gift choice. "This school has been unbelievable in the way they have supported our Legion Auxiliary. We decided that we would take one of our flags and give it to them."
Immediately following the presentation, Widhalm and Hale were invited by Principal Keith Klein to lead the students in the Pledge of Allegiance.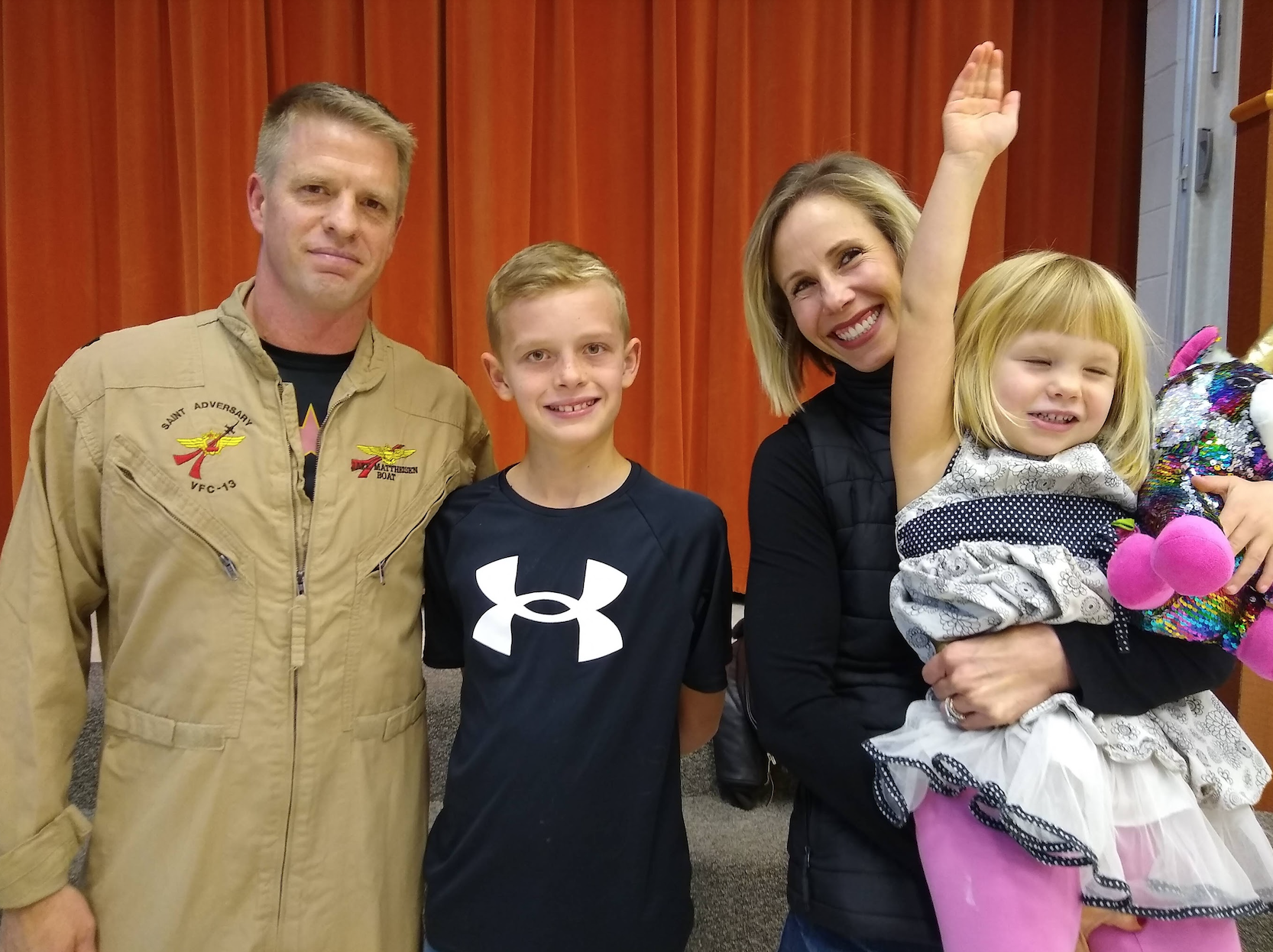 As a continuation of the Veterans Day assembly, Commander Jake Mathieson, a retired F18 Jet Pilot who served with the United States Navy June of 2002 to April of 2022, joined the American Legion in thanking the children. Having been on the receiving end of their letters and packages, he acknowledged the value of what the children do to support the troops.
Mathieson then shared stories with the children about the military as a career, flying in combat as well taking off and landing from aircraft carriers and many other aspects of his responsibilities as a military pilot. He answered questions about his years of service and unique and interesting things he learned and experienced.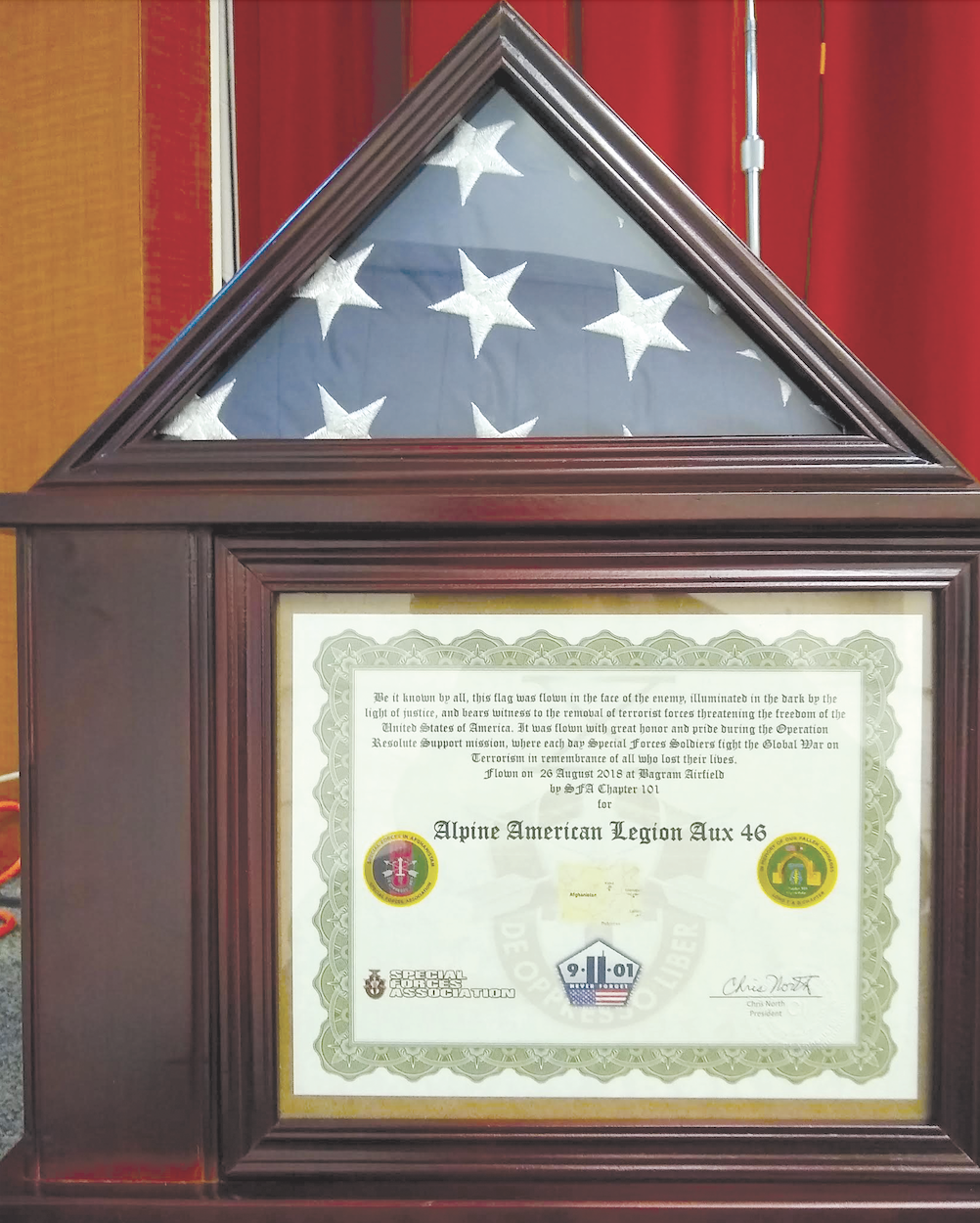 Let us know what you think!
Tagged:
American Legion Post 46
Bagram Airfield Afghanistan
Brenda Widhalm
Etna Elementary School
Nancy Hale
Principal Keith Klein