Antelope hunt challenged by disease and difficult winter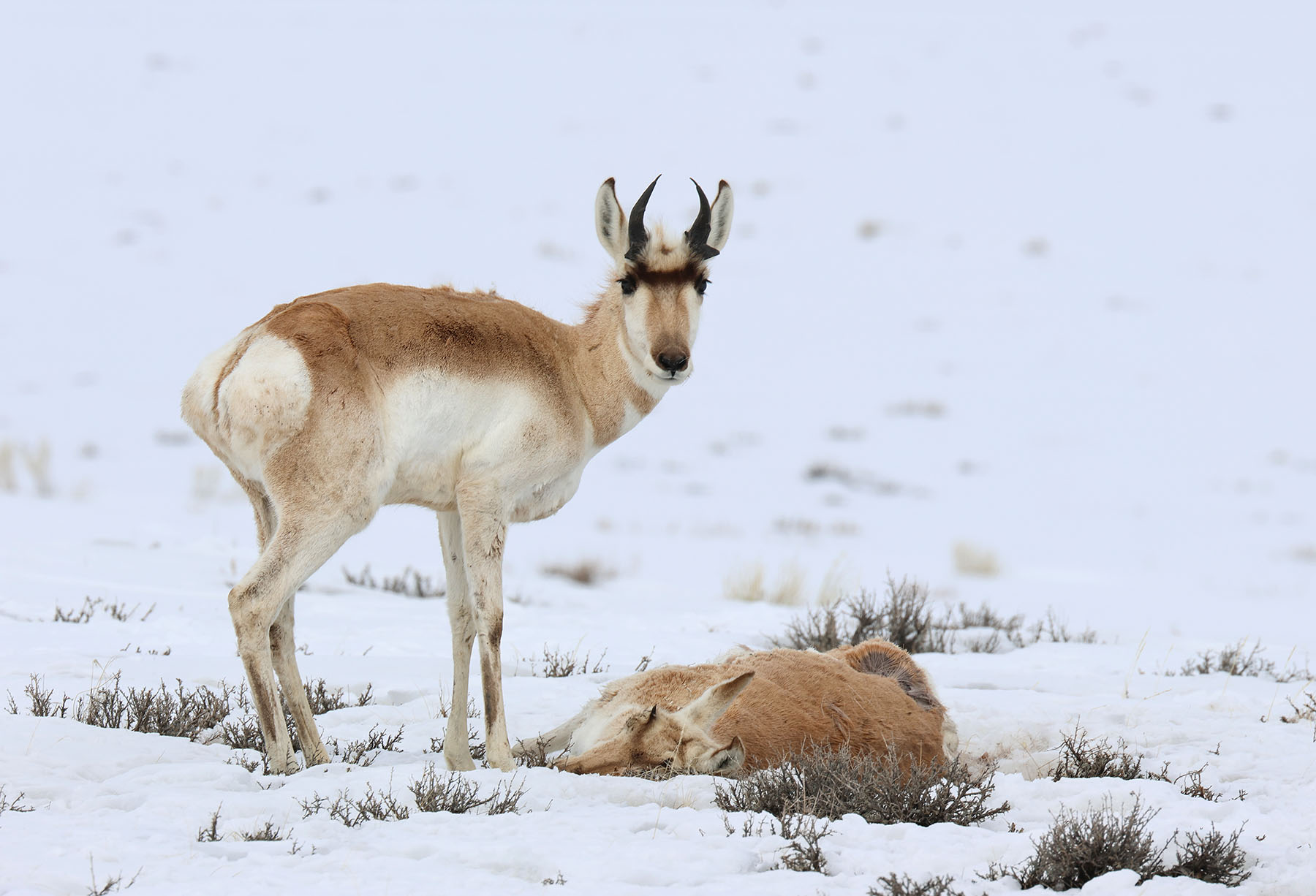 • Numbers down in Upper Green/Evanston –
Speaking with the SVI Weekday Wake Up program aired in Star Valley, Kemmerer and Bridger Valley, Wyoming Game and Fish biologist Gary Fralick said, "I think your listeners are keen on effects of winter on our Pronghorn  in the Upper Green River Basin."
He continued, "We've had a substantial number lost to [respiratory] disease and to the additional stress of a winter that has decimated our Pronghorn populations."
The biologist advised that "as a result, we have cut licenses up to 75 to 80 percent in the Green River basin.  He noted this as in areas that Star Valley hunters frequent, in addition to the Cokeville/Evanston areas in the south.
"For those who draw, but not many, there are antelope to be looked at and hunted," he said. "But they will comment on so few antelope to see and that is certainly in line with effects of winter." He concluded, " If you have a license, you won't see as many antelope as in the past because of disease and winter."
Speaking of this hunt and other big game hunts, he concluded, "This is a road we have never been down before."
Let us know what you think!
Tagged:
Bridger Valley
Cokeville
Evanston
Gary Fralick
Kemmerer
Star Valley
Upper Green River Basin
Wyoming Game and Fish
Wyoming pronghorn hunting