Arrest made after series of vandalism incidents at Thayne rest area
A Star Valley Ranch resident has been arrested and charged for the property damage that has occurred on several occasions at the Thayne Rest Stop.
Lincoln County Attorney Spencer Allred said Joshua T. Beaudette, 35, was taken into custody on Wednesday, June 22. Beaudette has been charged with two felony counts and one misdemeanor count of property destruction. He has been scheduled for an initial appearance in Circuit Court on June 23.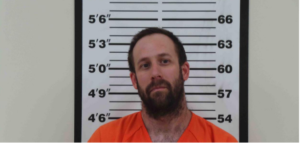 The vandalism took place during the months of April and May. The facility had to be closed in May over the Memorial Day Weekend after one of the toilets in the women's restroom was destroyed, trashed had been dumped onto the floor and the soap dispensers also dumped onto the floor.
The Wyoming Highway Patrol investigated the incidents which led to the identification and arrest of Beaudette.
Let us know what you think!