Art Association of Jackson Hole announces cancellation of July, August 2020 Art Fairs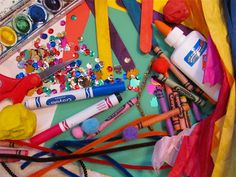 The Art Association of Jackson Hole announced with "heavy hearts" the cancellation of the 55th Annual Art Fairs in July and August. The full statement was as follows:
As we continue to follow the COVID-19 progression very closely, it is with heavy hearts that the Art Association of Jackson Hole has decided to cancel the 55th Annual Art Fairs scheduled for July 10-12, 2020 and August 7-9, 2020.
The annual Art Fairs commit to our arts-vibrant small community through the support of local and national fine artists and crafts(wo)men. The Art Fairs are the largest fundraising events for the Art Association, with a net profit of $200,000. All fundraising directly supports our year round arts education programming, open studio access, community outreach, and public exhibitions.
Cancellation of our largest and most community engaged fundraiser will have a huge financial and social impact on our organization. However, our priority during this pandemic continues to be the health and safety of our community, artists, staff and volunteers. The Art Association stands with our medical professionals and community leaders through this sensitive and uncertain period.
As we look to the summer and beyond, the Art Association is actively recalibrating and envisioning new ways to safely engage our community and artists. Through local support and patience, we will ensure that the annual Art Fairs return to a new normal in 2021, and that the Art Association remains one of the best places to learn and create art in Jackson Hole.