Teams from the 4A West will meet in Evanston today as programs try and earn a trip to the State Tournament and extend their season.
At 12 noon the Star Valley Lady Braves will take on the Natrona Fillies with the loser heading home. This match will take place at Evanston Middle School. NCHS won both matches during the regular season with the most recent meeting tilting towards the Fillies 3-2 in overtime.
At 2 p.m. the Braves will face the Natrona Mustangs at Bear Meadows City Park. Again, the loser of the match will see their season end.  Natrona won both regular season matches including a 2-1 win in Afton after an own-goal by Star Valley.
Allen Simpson and Dahl Erickson will be broadcasting audio-only coverage of the matches below.
*Note: Due to the boys match taking place at a different venue, it may be necessary to join that match in progress.

Screen shots of the 4A West Brackets can be found below. Click here for live brackets.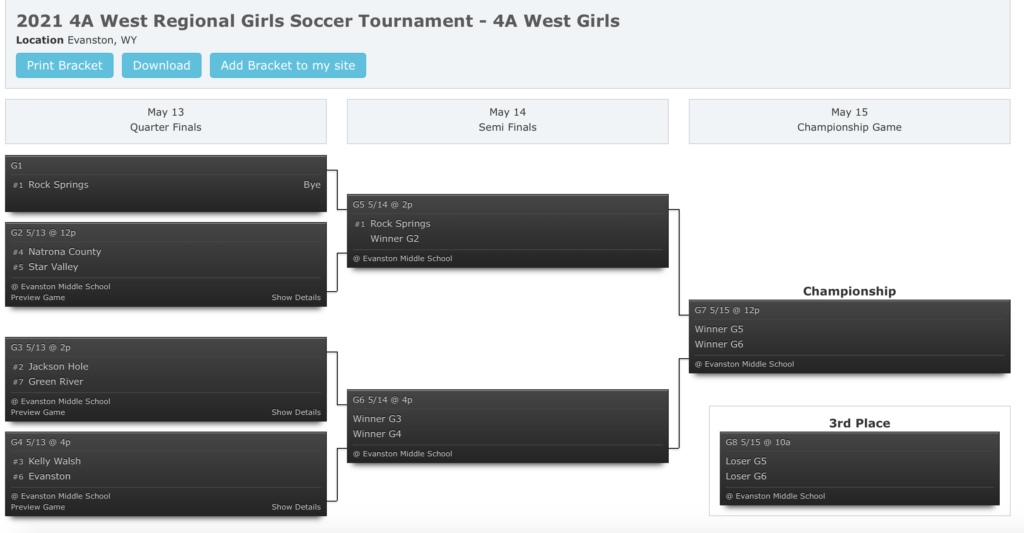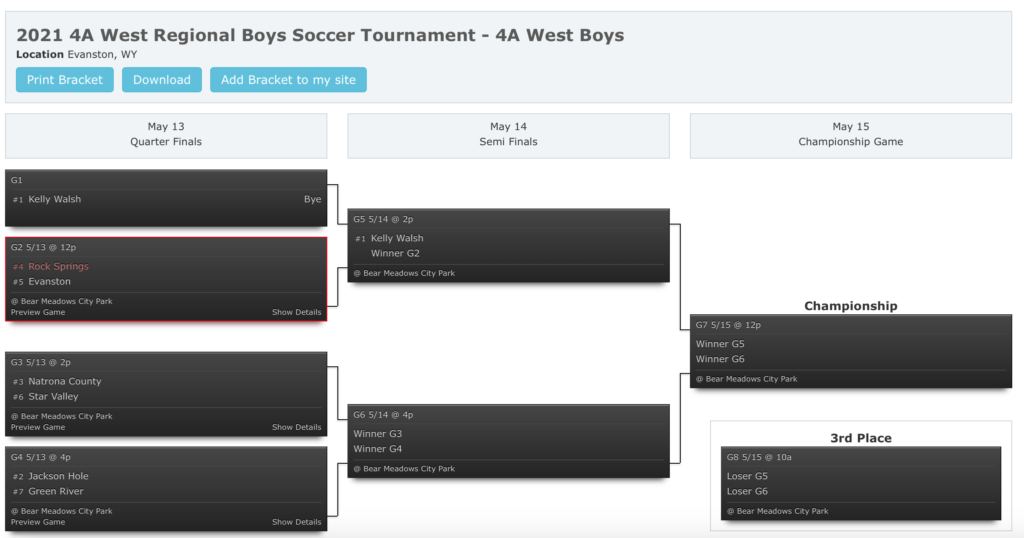 Let us know what you think!