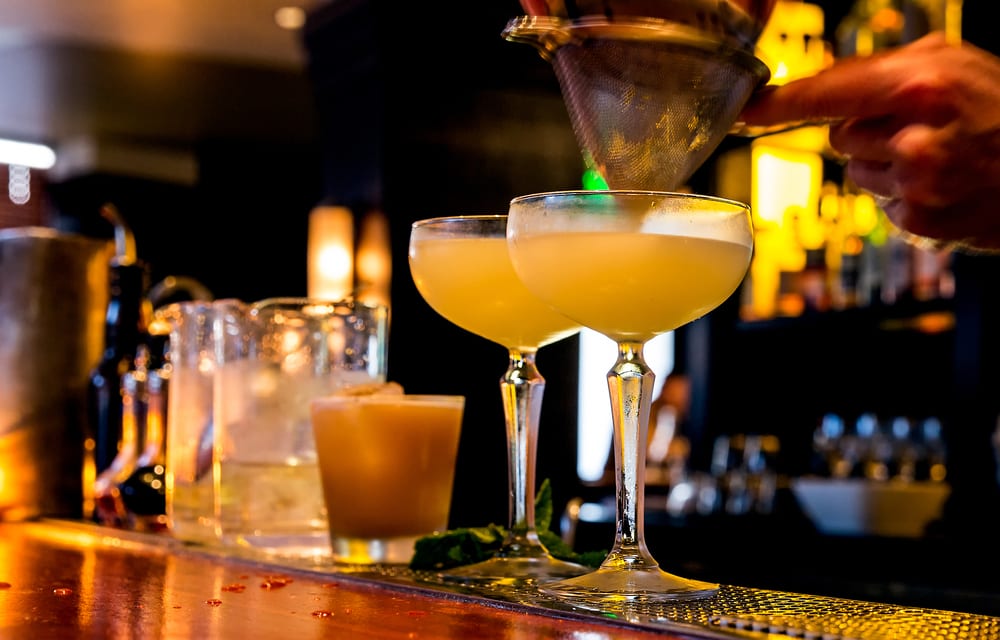 By Jasmine Hall
Wyoming Tribune Eagle
Via- Wyoming News Exchange
CHEYENNE —The Wyoming Legislature is one step closer to addressing liquor license limitations throughout the state.
A bill that would gradually increase the number of bar and grill liquor licenses available in local communities was approved Monday by the House Corporations, Elections and Political Subdivisions Committee. Not only would Senate File 13 increase the number of licenses, it would eliminate the statutory caps on the number that could be granted starting in 2033.
SF 13 also includes provisions to include entertainment licenses, meaning that 60% of the revenue brought in by a business with a bar and grill liquor license could be from the grill and entertainment, or one of the two. Only 40% would have to be generated by bar sales.
One final function of the bill allows customers to take home one partially consumed bottle of wine.
The legislation was sponsored by the Joint Corporations, Elections and Political Subdivisions Committee during the interim in response to stakeholder feedback, and is one of the last liquor license bills left in the general session.
Members of the House Corporations Committee approved the bill by a 7-2 vote, after it passed through three readings in the Senate and crossed over.
"Today, cities and towns are sold out of retail liquor licenses, and it's stifling our ability to let small businesses get open," Cheyenne Mayor Patrick Collins testified before the vote. "85.7% of our cities with populations over 1,000 are sold out of liquor licenses, and more than half of the ones smaller than that are sold out."
He named smaller towns such as Dubois, Saratoga and Cody, as well as Sheridan, Casper and Cheyenne — and said the original goal of the Wyoming Association of Municipalities was to remove the population formula entirely. He said it didn't make sense to limit the number of restaurants in the state.
However, SF 13 was a compromise with the Wyoming State Liquor Association.
Collins said it would fuel business growth and give a way to help entertainment-style businesses, such as bowling alleys, golf simulators and music venues, become even more successful and survive.
April Brimmer Kunz and her son, JB Kunz, are business owners hoping to benefit from the legislation. They were one of 11 businesses vying for the sole retail liquor license in Cheyenne last year but were not the chosen applicant.
Their plans to open Ace's Range, a golf and laser shooting simulator location, were put on the back burner but could thrive under the entertainment revenue allowance included in the bill.
"It's a matter of economic development. It's a matter of keeping young people in Wyoming," said April Brimmer Kunz, a former state legislator. "It is also a matter of providing some new liquor licenses that will help in our smaller communities and our larger communities."
Wyoming State Liquor Association Executive Director Mike Moser voiced his support for the bill, too, and said it was a good compromise due to the gradual increase in bar and grill liquor licenses given to each community. He said there weren't any dramatic steps, and it mitigates any major negative effects brought to their attention by stakeholders.
The bill now heads to the full House of Representatives for first reading after being placed on general file.
Let us know what you think!
Tagged:
Mayor Patrick Collins
Senate File 13
Wyoming liquor licenses
Wyoming State Liquor Association