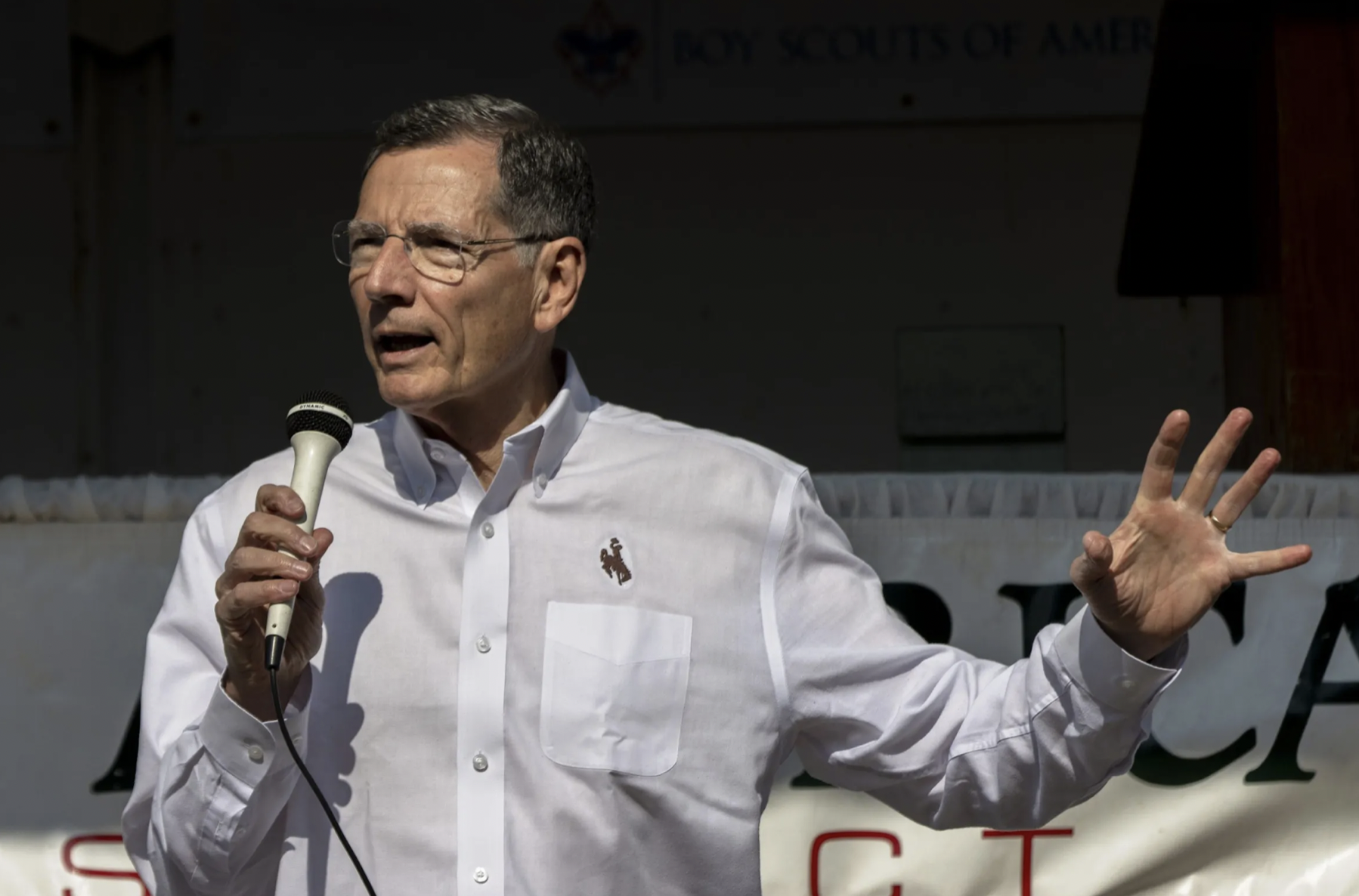 WASHINGTON, D.C. – U.S. Senator John Barrasso (R-Wyo.) recently traveled to Texas with his Senate Republican colleagues to tour the Rio Grande Valley and receive a firsthand update on Biden's Border Crisis.
The senators met with Customs and Border Patrol agents for briefings, did a midnight patrol, joined Border Patrol on a horseback ride-along, and inspected the border wall.
Senator Barrasso was joined by U.S. Senators John Cornyn (R-Texas), Ted Cruz (R-Texas), Pete Ricketts (R-Neb.), and Mike Lee (R-Utah).
"National security starts with border security and under President Joe Biden, our country is a lot less safe because our southern border is wide open," said Senator Barrasso.
Barrasso and his colleagues made it a priority to thank Border Patrol agents for the sacrifices they make each day to protect our country and secure our border.
"The Border Patrol agents across our southern border are heroes. They put their own lives on the line every day for the benefit and safety of our country. They have a tough job, but the Biden administration is making it a lot tougher," said Barrasso. "Border Patrol knows what they need to do to solve the problem: enforce the law, bring back the Remain in Mexico policy, and finish the wall. Joe Biden won't let them do any of this."
"If you talk to Border Patrol, they will tell you terrorists and criminals are coming in record numbers from around the world," said Barrasso. "There are thousands of got-aways each and every day. They are taking advantage of the significant increase in the flow of illegal immigrants over our border to infiltrate our cities."
Once again, Barrasso called on President Biden to visit the southern border in person and hear directly from Border Patrol agents.
"President Biden needs to finally show up to the southern border to see firsthand the humanitarian, criminal and national security crisis he has created. He needs to hear directly from Border Patrol agents and give them every resource they need to secure our border," said Barrasso.
"The people of Wyoming and around the country want a safe and prosperous nation with a secure border. Senate Republicans are committed to protecting the homeland and will restore safety and security in our nation's communities."
Let us know what you think!