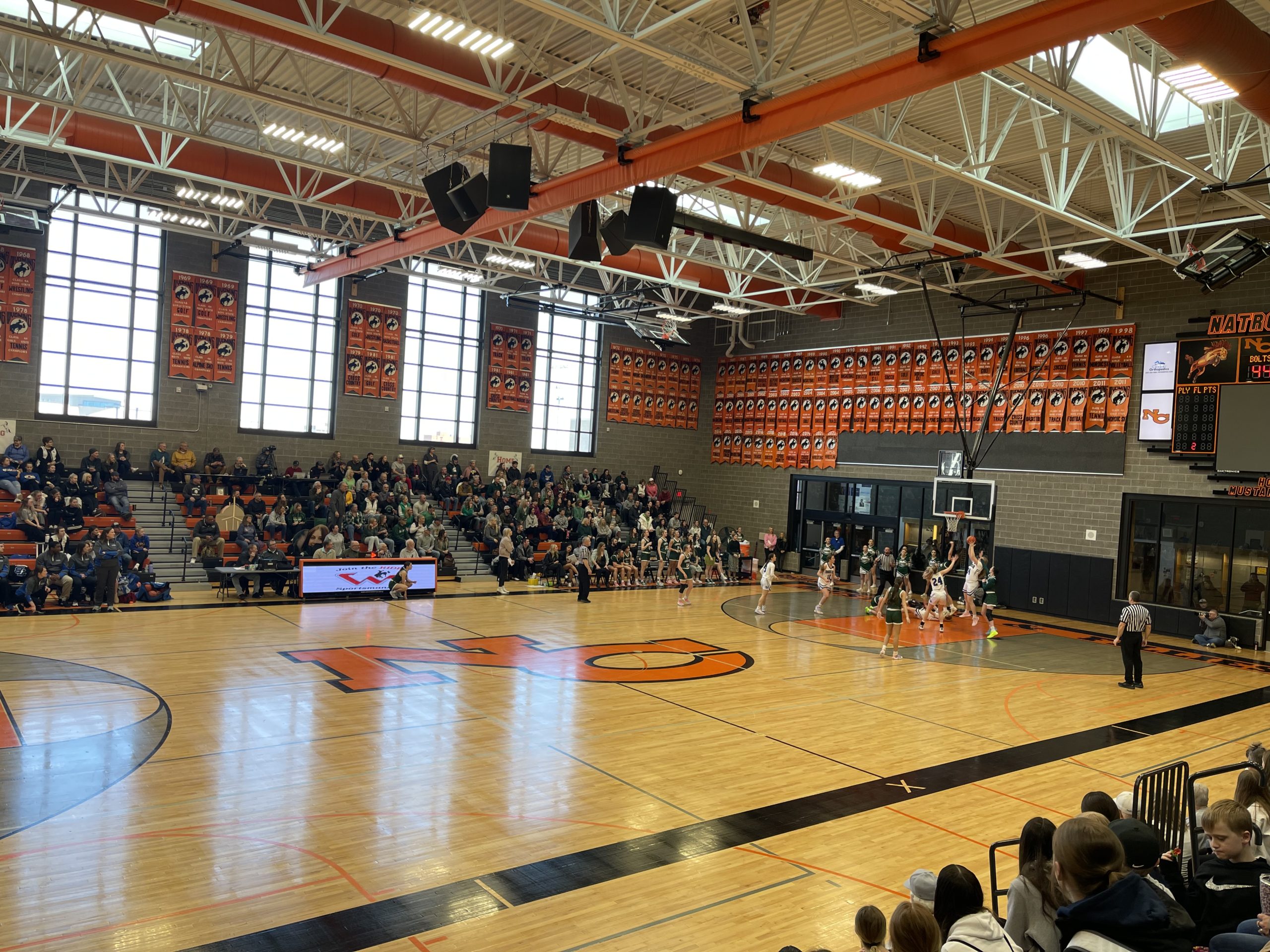 The SVHS Basketball teams opened up the 2023 Wyoming State Tournament with high hopes but both the Braves and Lady Braves suffered quarterfinal losses to drop into the Consolation Bracket. 
The heartbreaker of the day came as the Braves took the West's top seed into Natrona County High School against the Campbell County Camels. The offenses were on fire in the first half as the Camels hit ten three-point baskets and the Braves answered with ten points from Jacob Hodges and 13 from Cooper Lancaster. 
Star Valley took a two point lead into the locker room and came out with things looking good while building a ten-point lead. The Camels went ice-cold but managed to finish the quarter with some momentum in a Star Valley offensive drought. 
The offense continued to struggle in the fourth quarter while the Camels built a six-point lead in the fourth quarter. The Braves finally regained some momentum as they erased the gap and took a one-point lead. The Camels answered with a small cushion and hit 14 of 17 free throws to ice the game.  Lancaster led the team with 16 points, Hodges finished with 15 and Taft McClure had 13. 
The Braves now face off against rival Jackson in a 12 noon game at the Ford Wyoming Center with the loser going home and the winner playing for the Consolation Trophy on Saturday. 

In the girls game the Lady Braves were the underdogs as they faced off against defending 4A Champion Cheyenne East. A slow offensive start hurt the Star Valley girls as they found themselves trailing 13-3. The defense picked up intensity as the offense found its footing behind Cameron Erickson who had eight first-half points. 
The two teams kept trading steals but the T-birds were able to add to the lead. The Lady Braves battled valiantly on the defensive end and held the high-scoring East squad more than ten points under their average in a 46-28 final. Erickson finished with ten points and Kenlee Engelhardt scored 12. 
The Lady Braves will now face the Campbell County Camels in a 10:30 am contest at the Ford Wyoming Center with the winner advancing to the final day of the season and the loser going home. 
Join the SVI crew for pre-game, insights, stats, highlights and more from Casper on Friday. 
Let us know what you think!