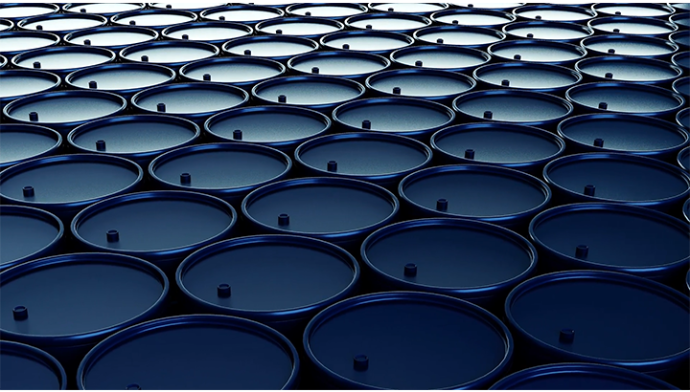 By Jonathan Make
Wyoming Tribune Eagle
Via- Wyoming News Exchange
CHEYENNE — President Joe Biden's latest moves to try to tamp down surging prices for gasoline were generally met with skepticism here in Wyoming.
The wholesale market for oil also did not react favorably Thursday. One such benchmark, West Texas Intermediate crude oil futures, rose about 1% on the day to $101.29 per barrel (equivalent to about 40 gallons).
Prices have been surging because of sanctions against Russia over its invasion of Ukraine. Consumers have been paying record prices for a gallon of gas – both locally and nationwide.
The AAA motorists club reports that in Wyoming, a gallon of regular unleaded gas costs, on average, $4.12. That's a fraction of a penny less than its all-time high reached Tuesday.
In a fact sheet about Biden's "Plan to Respond to (Russia President Vladimir) Putin's Price Hike at the Pump," the White House noted that since the invasion of Ukraine, "gas prices have increased by nearly a dollar per gallon. Because of Putin's war of choice, less oil is getting to market, and the reduction in supply is raising prices at the pump for Americans. President Biden is committed to doing everything in his power to help American families who are paying more."
Under plans announced by the White House Thursday, the U.S. will release a record amount of oil from its gas reserve.
The Biden administration also wants to try to increase pressure on the energy industry to actually produce oil by not letting sites where drilling could occur instead lie fallow.
Experts told the Wyoming Tribune Eagle that releasing supplies from the Strategic Petroleum Reserve, as Biden envisions, could soon help to slightly reduce the price at the pump that drivers pay. But it won't be a panacea.

And the oil industry, which the administration contends is not doing enough to increase production, disagreed with this allegation Biden's new plan has a few aspects to it.
"The first part of the president's plan is to immediately increase supply by doing everything we can to encourage domestic production now and through a historic release from the Strategic Petroleum Reserve to serve as a bridge to greater supply in the months ahead," the White House said.
Some 1 million barrels will enter the market a day on average for six months. As the American Petroleum Institute observed in Washington, that would be a release of 180 million barrels.
Among other actions, the White House said Biden is asking Congress to make "companies pay fees on wells from their leases that they haven't used in years and on acres of public lands that they are hoarding without producing."
Biden also issued a new directive OK'ing using the Defense Production Act of 1950 to boost American production of products that can help reduce emissions of pollutants into the air. The goal is to "secure the supply of such materials through environmentally responsible domestic mining and processing; recycling and reuse; and recovery from unconventional and secondary sources, such as mine waste."
This includes initiatives toward "sustainable and responsible domestic mining, beneficiation, and value-added processing of strategic and critical materials for the production of large-capacity batteries for the automotive, e-mobility and stationary storage sectors."
The administration had pointed words for some in the energy industry, drawing some rebukes from that sector.
In the fact sheet about the oil actions, it was alleged that "too many companies aren't doing their part and are choosing to make extraordinary profits and without making additional investment to help with supply." Biden would like "companies that continue to sit on non-producing acres" to "have to choose whether to start producing or pay a fee for each idled well and unused acre."
This could involve federal land on which energy companies get leases to extract natural resources, paying for that right when their bid in a government auction is successful.
"Right now, the oil and gas industry is sitting on more than 12 million acres of non-producing federal land, with 9,000 unused, but already-approved permits for production," the document observed.
The reality in Wyoming, and indeed nationally, does not reflect the administration's comments, industry associations responded.
Nationwide, some two-thirds of such federal land leases are currently being drilled or production is occurring there, estimated the Petroleum Association of Wyoming's Ryan McConnaughey.
In Wyoming, some 60% of such land is considered productive, he added.
A company leasing such property must begin drilling within 10 years, or it could lose the rights to that land if the lease is not renewed, according to McConnaughey, the association's vice president and director of communications.
In addition to paying for such usage rights at auction, winning bidders must pay rental fees on the land, he said. Once production begins, the energy firm must pay a royalty, he noted.
The White House's announcement "is just the Biden administration trying to make it look like they're doing something" on gas prices, "rather than tackling the root causes, which is a failure to incentivize production here in the U.S.," McConnaughey said. "It really does nothing to address the long term causes."
While the latest federal actions won't drive down gas prices to where they were pre-invasion of Ukraine, experts do think they will help somewhat.
"The assumption is that it will decrease prices," wrote AAA spokesperson Aldo Vazquez. Should the U.S. oil releases occur for the full six months mentioned by the administration, "the market would likely see downward pressure on oil prices," AAA reported. "However, the global oil market remains highly volatile, so additional news that threatens supply could put upward pressure on oil prices."
Here in Wyoming, AAA said that prices at the pump rose an average of 5 cents per gallon in the past week, among the biggest such increases in all U.S. states.

Should wholesale prices decline, it will take longer for what motorists pay at gas stations to also fall.
"It will take time for those lower prices to make it to retail, but it could start as early as this weekend," wrote Patrick De Haan, head of petroleum analysis at gas research firm GasBuddy, in an email to the WTE. "If nothing changes with all the factors going into oil, we could see a slide of 10-25 cents per gallon" at the pump.
U.S. Sen John Barrasso, R-Wyo., echoed others when he said that "releasing more oil from the Strategic Petroleum Reserve doesn't produce one more barrel of American oil."
He said that the Biden administration "has spent the last 14 months making it more difficult to produce and move American oil and natural gas. He needs to reverse course."
Rep. Liz Cheney, R-Wyo., thinks "there is a very clear solution to rising gas prices – America needs to unleash our domestic energy production," she said in a statement to the WTE. "In Wyoming and across the country, we have the resources and capabilities to increase production so we can regain American energy independence, provide crucial resources for our allies around the world, and reduce gas prices and energy costs hardworking families are facing."
While planning to release oil from the U.S. reserve "may provide some short-term relief, it is far from a long-term solution to the economic pain Americans are feeling at the pump," said API CEO Mike Sommers.
The trade group reported that "the percentage of producing leases is at a two-decade high." But there are "nearly 5,000 permits awaiting approval from the administration and thousands more tied up in litigation."
API said its analysis showed that in the first 14 months of the Obama administration, the Department of the Interior had held 47 federal lease sales. At the same point in the Biden administration, there has been "only a single lease sale," which "was later invalidated."
Let us know what you think!
Tagged:
AAA
West Texas Intermediate crude