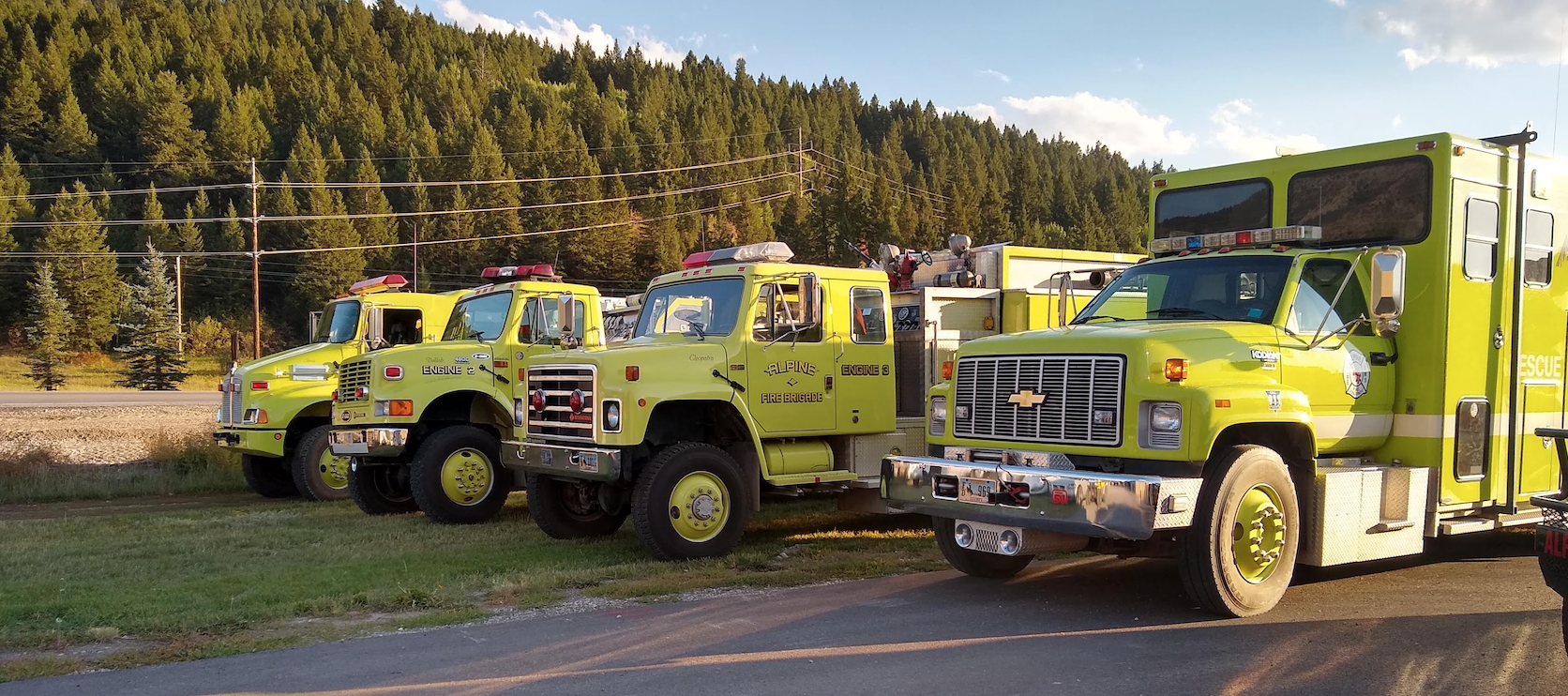 By Stephen Dow
Cody Enterprise
Via- Wyoming News Exchange
CODY — The first bill from a Park County legislator to successfully pass both the House and Senate this session will allocate millions of dollars to a pension plan for over 2,300 volunteer firefighters, emergency medical technicians and search and rescue team members across the state.
But it remains unclear how much of the state's fire insurance premium tax dollars will be deposited into the Volunteer Firefighter, EMT and Search and Rescue pension account.
The Senate successfully passed a bill with a $9 million appropriation — which is the funding amount originally proposed by bill sponsor Rep. Sandy Newsome (R-Cody). The House halved the allocation to $4.5 million.
A joint conference committee of senators and representatives will be appointed to reach a final consensus on the allocation in the coming weeks.
The state's Volunteer Firefighter Pension Fund was created in 1967 as an incentive for volunteer firefighters.
In 2015, the Volunteer EMT Pension Fund was merged with the Volunteer Firefighter Pension Fund, and in 2019, search and rescue volunteers were added to the plan. Beneficiaries of the plan receive monthly retirement benefits of roughly $385 a month, Newsome said.
"That may not seem like a lot, but it is payment for their service," Newsome told the Senate Appropriations Committee on Feb. 14. "They have given so much more than that in terms of time, effort, energy and training. It's a remarkable group of people that take up volunteer firefighting."
Locally, the pension plan benefits the roughly 30 volunteers of Park County Fire District #2 and the roughly 30 volunteers of Park County Search and Rescue.
Newsome's proposed infusion of dollars into the pension plan comes a year after the state diverted roughly $9 million in proposed volunteer fund contributions to a different pension fund — the Fire A Pension Plan for paid firefighters — which was nearing insolvency.
Lanny Applegate, vice-chairman of the volunteer pension plan board, said funding the Fire A Pension Plan was the right thing to do, but volunteer firefighters needed consideration as well.
"What you guys did last year with Plan A, we support that," Applegate told the Senate Appropriations Committee. "We really do. Plan A needed fixed … but each year we're losing between $2 and $2.2 million out of our fund, and this allows us to fill that gap."
David Swindell, executive director of the Wyoming Retirement System, said a $9 million contribution would allow the volunteer pension plan to be fully funded by 2035, while only contributing $4.5 million will delay full funding to 2043. With no contribution from the state, the plan would not be fully funded until 2048.
Either way, the pension plan will be fully funded, Swindell said. The differing contributions only affect the time frame in which the plan will become fully funded.
Bill co-sponsor Sen. Fred Baldwin (R-Kemmerer) is a longtime volunteer firefighter. He told the Senate Appropriations Committee that, in addition to providing benefits for existing volunteers, a fully  funded pension plan will help local emergency responders recruit new volunteers.
"We have a recruitment problem that we'll try to address in the interim," he said. "But this is a tremendous tool for me to offer to young firefighters that I'm trying to get into my department. This is a big deal. We don't have a lot we can offer them, but we can offer this at least."
Let us know what you think!
Tagged:
Rep. Sandy Newsome
Sen. Fred Baldwin
Volunteer Firefighter Pension Fund
Wyoming first responder pension