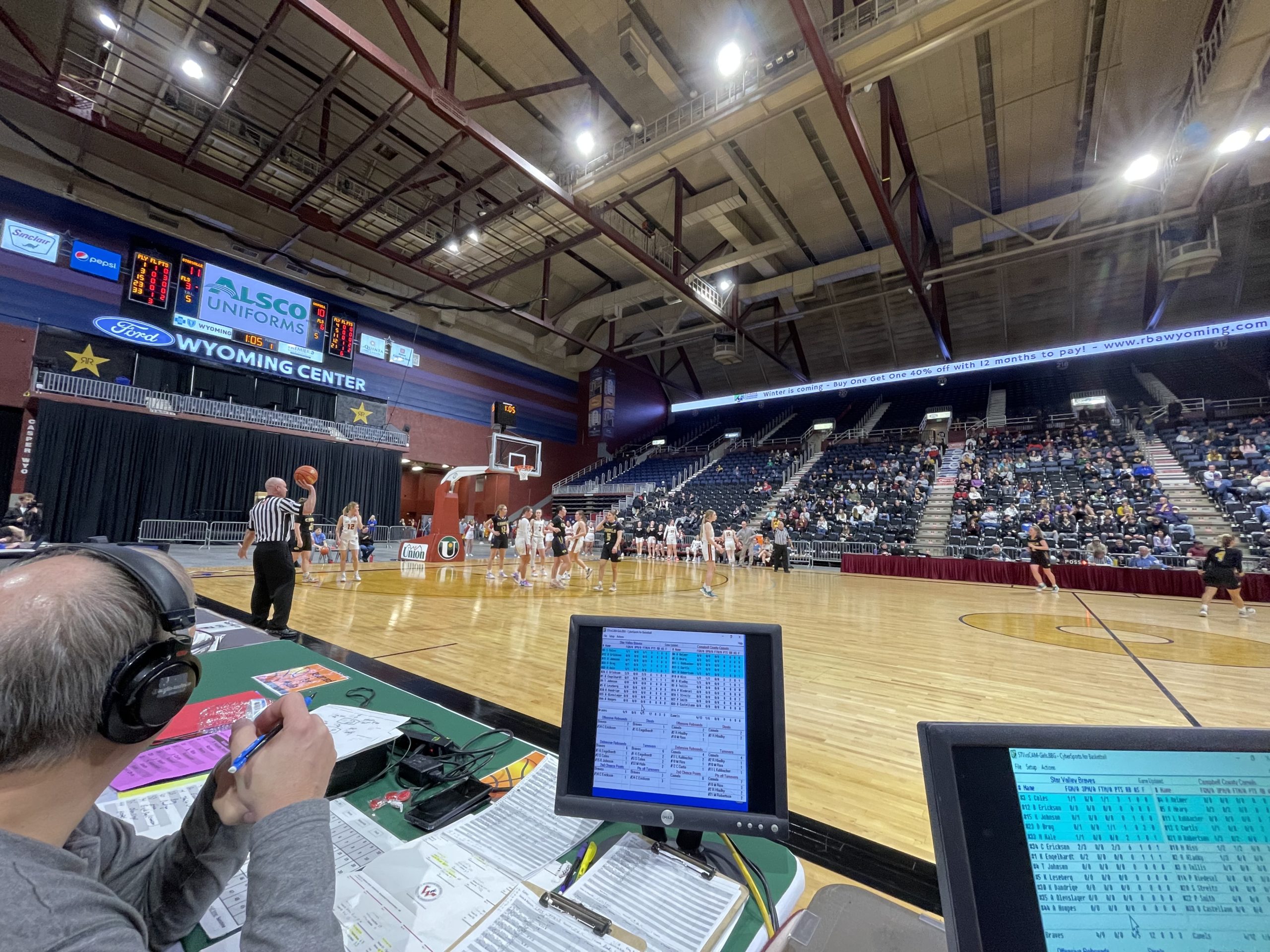 The Star Valley Braves are playing on the final day of the season as they face off against the Riverton Wolverines for the Consolation Bracket trophy. The Braves bounced back from an opening round heartbreaker to Campbell County to handle the Jackson Broncs, 65-51. In a tournament rife with upsets, it appeared that the top-seeded Braves would face off against the regional champion from the East in Thunder Basin but they Bolts went 0-2 with a 48-43 loss to the Wolverines.
Jacob Hodges had 14 points while Croix Jenkins finished with 12. In all, 11 Star Valley players made it into the scoring column.
Tip off time both here and on Swift 98 will be at 12 noon on Saturday.
Things didn't go quite as well for the Lady Braves who clashed with Campbell County in an elimination game. After an even first quarter, the Camels jumped out to a 16-point lead based on seven, three-point baskets in the first half. However, the Lady Braves did not quit and kept chipping away at the  deficit, cutting it to just three points in the game's final moments.
The Star Valley girls could not quite complete the rally as they lost 59-52, ending their season. Cameron Erickson went out with a bang in her final game, finishing with 28 points and eight rebounds.
Let us know what you think!