Braves ground the Thunderbirds 66-45 to advance to 4A semifinals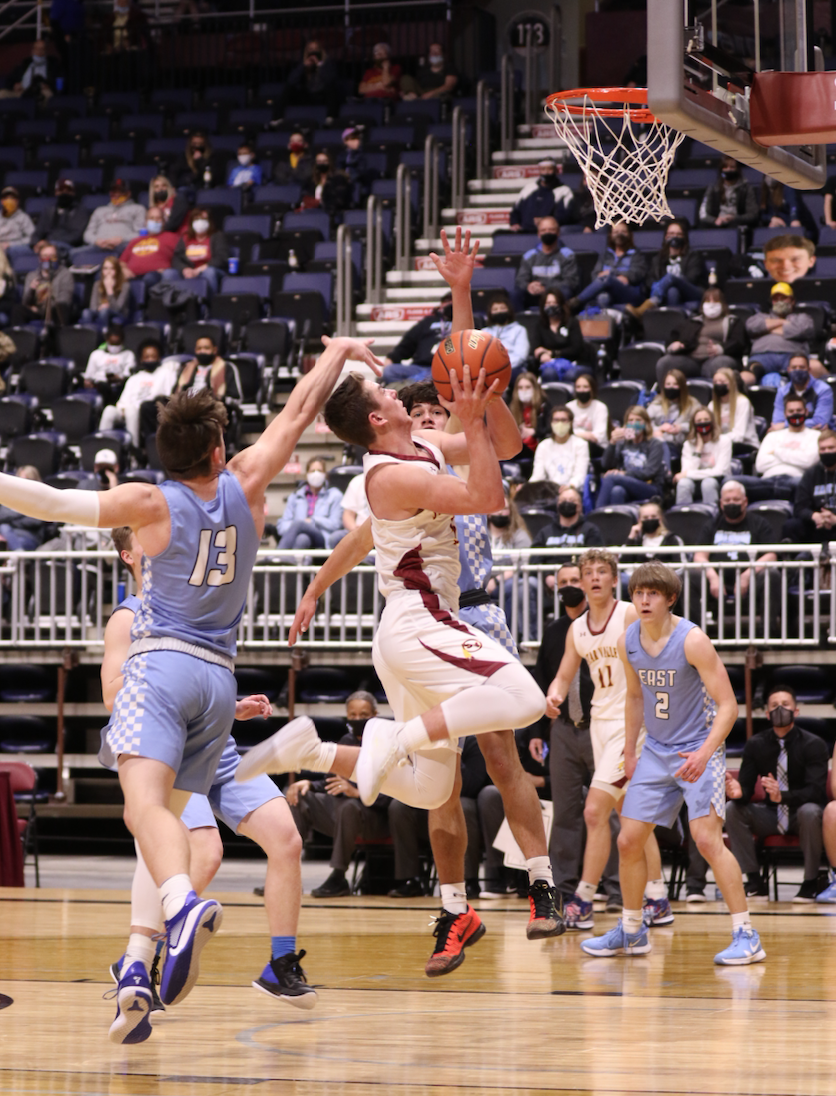 Star Valley won their 16th straight game as they advanced to the Wyoming 4A semifinals on Friday afternoon with a convincing 66-45 win over Cheyenne East.
The Braves had four players in double-figures led by Tristan Kleeman who finished with 20 points. Brant Nelson had 13 points and nine rebounds while Zach Johnson finished with 11 points. Kolter Merritt scored 10. Nelson also compiled five steal and five assists.
Tied 25-25 at the break, Star Valley outscored East 41-20 in the second half as they showed why they were ranked as the top defense in the state.
Star Valley will now face off against Thunder Basin in the semi-finals with a tip-off time of 7:30 p.m. SVI will have the audio broadcast of the game here as well as on traditional radio on Swift 98.7.
The Thunderbirds got 25 points and 11 rebounds from Graedyn Buell who carried the team offensively until he fouled out in the fourth quarter.
Let us know what you think!